Archived News
Smokies proposes park-wide parking fee
Wednesday, April 13, 2022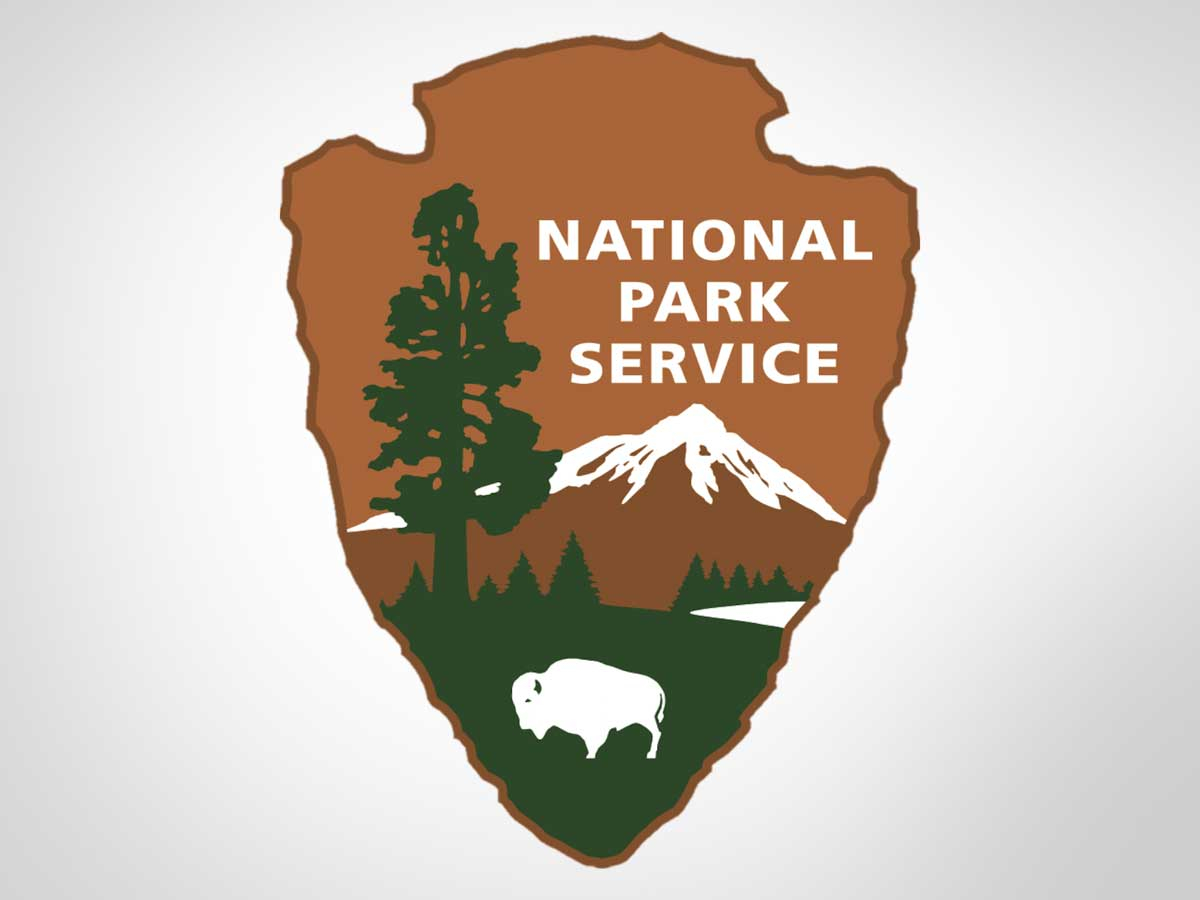 A visit to the nation's most popular national park could cease being free if a groundbreaking proposal put forth by the Great Smoky Mountains National Park last week is enacted.
The proposal seeks to institute a parkwide parking fee, and to increase existing fees for backcountry camping and frontcountry amenities. A public comment period is open through May 7 and a virtual public meeting will be held at 5 p.m. Thursday, April 14.
"Great Smoky Mountains National Park is at a crossroads," said Superintendent Cassius Cash. "We're proud to be the most visited National Park, but it does present challenges due to wear and tear on aging facilities and a strain on park resources and employees. Parking tag sales, at a modest fee, would provide critically needed support to protect and enhance the visitor experience not just for tomorrow, but for generations to come. We appreciate the public's input throughout this process."
Over the last decade, park visitation has increased by 57% to a record 14.1 million visits in 2021, even as federal appropriations have remained flat around $19 million — or, when adjusted for inflation, fallen. The park needs more money to protect its resources and serve the surging numbers of visitors.
But use fees are a fraught topic. The park was created by forcibly moving families out of the communities they'd built in places like Hazel Creek and Cataloochee , leaving behind homes, churches and cemeteries. When the Tennessee legislature approved the 1951 deed transfer that gave the federal government ownership of Little River Road and Newfound Gap Road, it was with the stipulation that the federal government could never charge a fee to use those roads. In 1992, Congress passed a law prohibiting entrance fees elsewhere in the park so long as no fees were charged for using its "main highways and thoroughfares."
However, the park is allowed to charge fees for use of facilities, equipment and services — the proposed parking fee is categorized as an expanded amenity fee. The park does not wish to pursue charging an entrance fee.
The proposal would institute a daily parking fee of $5, with a seven-day tag available for $15 and an annual tag for $40. The park would remain free to enter — motorists using it as a scenic drive or commuter route would not be charged. Passholders would have to display the tag in their car while parking it in designated parking spots within park boundaries, but the tag would not guarantee a parking spot at any specific location, with parking continuing to be available on a first-come, first-serve basis. Roadside parking would no longer be allowed.
Smokies staff determined the proposed rates by comparing prices for similar access on public and private lands. The average parking rate in gateway communities where parking fees are charged — the calculation does not account for communities like Cherokee, that don't charge fees — is $15 per day and $68 per month. In National Park sites where parking fees are charged, the average rate is $9 per day and $50 per year.
People participating in decoration days and family reunions managed through the Special Use Permit system would be exempt from the parking tag requirement, and some fee-free days would be scheduled. This year, the National Park Service has designated five service-wide fee-free days, and as superintendent, Cash can designate some additional days limited to the Smokies.
In an interview, Cash said that based on last year's data, the park could expect to generate $10-$14 million through the parking fee program, even assuming compliance of only 30% when the fee is initially enacted. Federal law allows parks like the Smokies that can't charge an entrance fee due to deed restrictions to keep all revenue generated through other fees. Revenue would support repair, maintenance and enhancement of visitor facilities, as well as increased ranger presence and maintenance personnel across the park.
The proposal would also double backcountry camping fees — the fee was enormously contentious when first proposed in 2011 — raising them from $4 to $8 per night, with a maximum of $40 per camper. Backcountry fees support trip planning, seven-day-a-week backcountry office support and backcountry law enforcement patrol. The fee hasn't increased since first enacted in 2013, while use of sites has increased to more than 100,000 camper nights per year.
Additionally, the proposal would standardize frontcountry fees across the park — campground operational costs are now similar across locations. The proposed fee for family campsites at all campgrounds would be $30 per night for primitive sites and $36 per night for electrical hookups. Formerly, rates varied across campgrounds from $17.50 to $25 per night. Fees applying to group camps, horse camps and picnic pavilions would increase by 20-30%, depending on size and location. Rates for daily rental of the Appalachian Clubhouse and Spence Cabin in Elkmont are proposed as a standard daily rate, resulting in an average increase of the weekly rate and decrease of the weekend rate.
The outcome of the proposal would be decided by Oct. 1 at the latest, Cash said, and implemented in March 2023.
Be heard
A virtual public meeting at 5 p.m. Thursday, April 14, will take input on the proposal. The one-hour meeting will include an overview presentation and a question-and-answer session. To attend the meeting, log on at tinyurl.com/mttkdyxs or call in for listen-only mode at 929.436.2866, passcode 980 8025 4376#.
Written comments will be accepted through May 7. Comment online at parkplanning.nps.gov/GRSMfeeproposal2023 or mail hard copy comments to Superintendent Cassius Cash, Attn: 2023 Smokies Fee Program Changes Proposal, 107 Park Headquarters Road, Gatlinburg, TN 37738.
The rate change proposals are available at nps.gov/grsm/planyourvisit/2023-fee-proposal.htm.
Leave a comment
6

comments
This should have been done years ago. All one has to do is look at the potholes in roads, overflowing toilets, deteriorated buildings, lack of law enforcement rangers, etc to see how underfunded the park is. Useless politicians funding their useless pet projects have caused most of this mess. Freeloading , cheapskate visitors will be against this though.

Saturday, 04/16/2022

I have said for years that the Smokies needs to charge parking fees.
Along with that will come the need for strict enforcement however, since the park will still be open for free as a thoroughfare.

A parking fee system, combined with a shuttle system could help alleviate some congestion at the most popular destinations in the park.

Use Colorado for example. They have recently enforced a parking/shuttle/reservation system for the busiest areas.
It will get some pushback initially but I think for the sustainability of these areas in the long run, something needs to be done.

As far as camping fees, I'm not thrilled in the increase of those. Doubling fees could price some families out of being able to afford to enjoy the park.

Thursday, 04/14/2022

I believe charging a fee would actually increase illegal parking. People who had paid the fee will feel entitled to park.
A bus system with a multi deck paid parking structure at the Visitor center would be a better idea. The bus could go thru Cades Cove, Elmont, the many trail heads and Clingmans Dome.
A few paid parking permt($15 a day) could be issued for those who wish to drive. They must be purchased in advance and are
only good for 1 assigned spot in one area.
This will eliminate the heavy traffic and parking problem

Wednesday, 04/13/2022

I'm not against parking permits as long as it's aggressively enforced…..meaning there are always those that follow the rules/guidelines but equal amounts that don't. I don't want to see one car parked with the tag paid for while 5 more are "free" in the same parking area.
Correct, there may be those families or individuals that feel they cannot afford to pay the fee……..we all make decisions how to spend our earned money especially leisure/vacation/entertainment.
If it takes parking fees to maintain a good level of maintenance & security….I'm for it.

Wednesday, 04/13/2022

If your going to charge a parking fee then you must increase parking as there is not enough parking as it is.
Especially Handicap parking. I can't tell you how many times I've seen cars parked at the Visitor center bathrooms handicap parking with no tag or plate.

Same with the bus and RV parking it's always full of cars and never any place to park my RV when I come through.

Wednesday, 04/13/2022

Sorry I feel parking fee would make accessing the park harder for people with limited money.. also doubling the camping fees starts making the park too expensive for families with limited money to use.. those who have the means it's no problem but for poorer families it makes a camping vacation out of their means at $36 per night.

Wednesday, 04/13/2022