Archived News
Local Jan. 6 defendant pleads guilty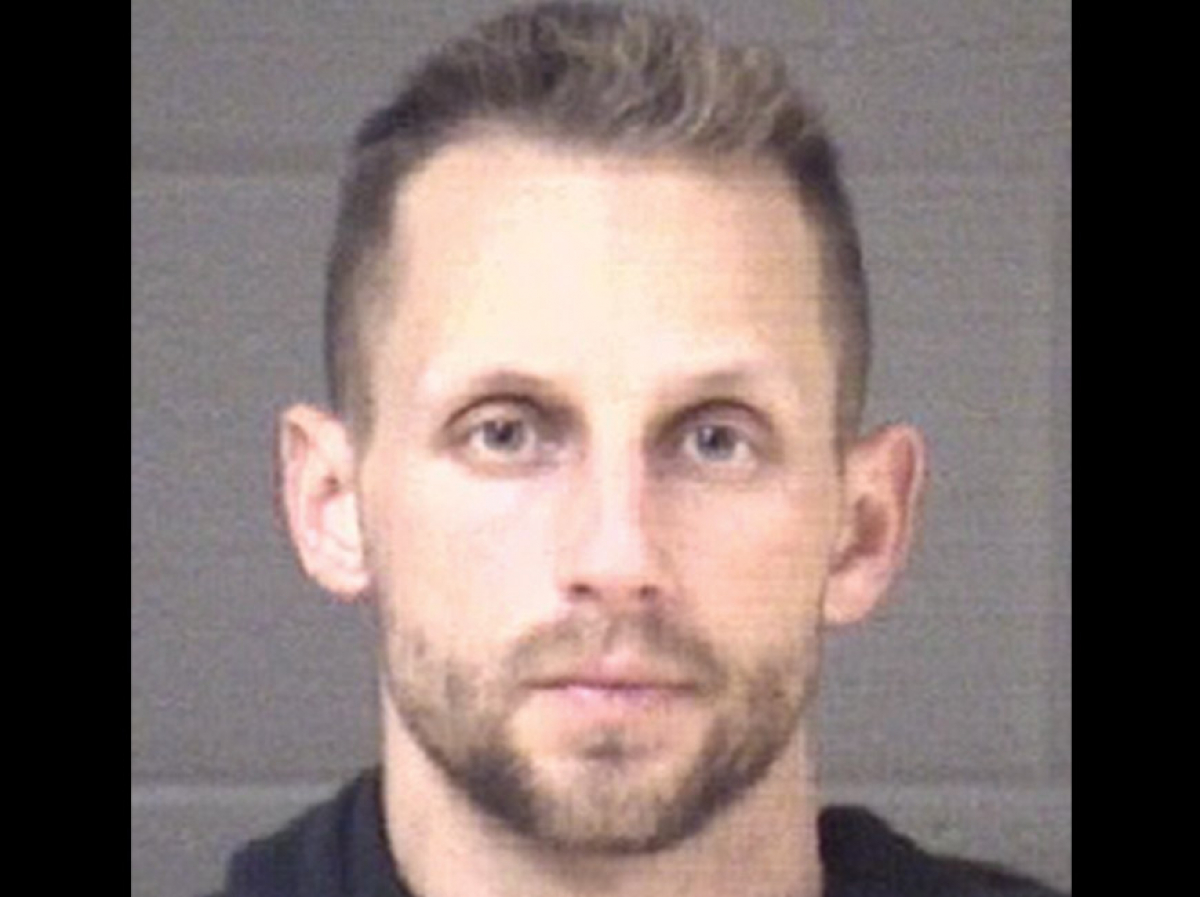 A Sylva man arrested for his involvement in the Jan. 6, 2021, riot at the U.S. Capitol building in Washington, D.C., pleaded guilty last week to a felony charge.
Lewis Easton Cantwell, 36, entered the plea during a March 24 Zoom hearing before U.S. District Court Judge Emmet G. Sullivan of the U.S. District Court for the District of Columbia.
While the crime, Civil Disorder and Aiding and Abetting, carries a maximum sentence of five years in prison, $250,000 in fines and one year of supervised release, sentencing guidelines based on the nature of the offense and Cantwell's lack of criminal history recommend zero to six months of prison time. The plea agreement states Cantwell will pay a special assessment of $100 to the Clerk of Court as well as $2,000 in restitution for the $1.5 million in damage the riots caused the U.S. Capitol Building. It also commits him to cooperate with law enforcement investigations into the events of Jan. 6 — specifically, completing an interview prior to sentencing and allowing review of any social media postings on and around Jan. 6.
According to the plea agreement, neither the defense nor the prosecution will seek a penalty outside the guideline range. However, Sullivan will have the final say on sentencing, and he made it clear to Cantwell that he can't guarantee what that sentence might be until he completes his own research. Sullivan will hand down the sentence in a hearing scheduled for 1 p.m. Thursday, Sept. 22.
Cantwell initially faced six charges at his arrest in February 2021, the most serious of which — obstruction of an official proceeding and aiding and abetting — carried a maximum sentence of 20 years. Had he been convicted on all six counts, Cantwell would have faced a maximum sentence of 28 years.
During the March 24 hearing, Sullivan repeatedly asked Cantwell to confirm his guilt, his wish to enter a guilty plea, and his desire to give up his right to a trial by jury.
"What's your decision? Do you wish to enter a plea of guilty or not guilty?" Sullivan asked Cantwell at the end of a hearing in which he had repeatedly stated his intention to enter a guilty plea.
"I've chosen to enter a plea of guilty," Cantwell said.
"Because you are guilty?" asked Sullivan.
"Because I am in fact guilty," said Cantwell.
This was a departure from Cantwell's initial story and even from sworn statements he made during a March 15 court hearing. In a phone interview with The Smoky Mountain News Feb. 22, 2021, shortly after his initial arrest, he insisted on his innocence.
"I didn't go there with any intention to hurt anyone or storm the Capitol," he told SMN. "I didn't go inside the Capitol Building. I never attacked anyone. I was there filming. And I helped a bunch of people who were injured come out of the front lines."
He maintained this narrative as recently as March 15 of this year, during a hearing when the plea agreement ultimately approved March 24 was expected to occur.
"Why do you wish to plead guilty?" Sullivan asked during the March 15 hearing.
"Just because I was there, and what they said is appropriate as far as I can tell," Cantwell replied.
"Are you pleading guilty because you are guilty of a criminal offense?"
"Yes sir," said Cantwell.
However, later in the hearing, when Sullivan asked Cantwell to confirm the government's summary of events, he balked.
U.S. Prosecutor Jaqueline Schesnol told the court that, while hundreds of thousands of people were rioting at the Capitol, Cantwell made his way to the front of the Lower West Terrace tunnel entrance, where dozens of people were "battling and fighting and assaulting members of law enforcement." There, she said, he used his cell phone to video the events.
"During one of the recordings, when watching rioters battle with law enforcement officers near the entrance, Cantwell yelled for the rioters to 'get the door open.' At another point, Cantwell yelled that they needed 'fresh patriots to the front,'" reads the court document whose contents Schesnol was relating.
When he did that, Schesnol said, Cantwell knew that the officers were engaged in their official duties — thus the basis for the criminal charge.
"Did it happen that way, Mr. Cantwell?" Sullivan asked.
"Not exactly," Cantwell replied, upending what would have otherwise been a routine plea agreement hearing. "What she said was correct, but it's taken out of context in the shortness of the videos."
He then told Sullivan that he wasn't advised on how to answer the question and wasn't aware if he'd have a chance to speak at the hearing or not. Cantwell's attorney Nic Cocis then advised him that he'd have a chance to make a statement at sentencing, but right now Sullivan just wanted to know if he agreed to the basic elements of the crime. Sullivan asked Cantwell if he needed to take another look at the plea agreement.
Cantwell then said he was trying to get medical aid to injured people, not perpetrate violence. While he did say the words Schesnol quoted, he was not trying to push people to go inside the building, he told Sullivan.
"There was people stuck behind the doors that I was trying to help," Cantwell said. "There were multiple opportunities I was trying to help people."
"Well, that's contrary to what you just signed," said Sullivan. "If you're not guilty, I'm not going to take your plea."
After further discussion with Cantwell, Cocis and Schesnol, Sullivan decided to adjourn the hearing and set a new date, March 24. He had initially wanted a longer, 30-day gap, but Schesnol said the plea process had already dragged on for months — it was delayed in December 2021 when Cantwell changed attorneys and twice more this year due to technical difficulties on the part of the court — and that the government did not wish to keep the offer open for another month.
"Nobody's trying to force him to do anything. It's a very serious matter," Sullivan said. "If he changes his mind and wants to go to trial, fine. We'll pick a trial date."
When Cantwell reappeared March 24, he repeatedly and unequivocally acknowledged his guilt.
"By pleading guilty, Easton accepted responsibility for his actions on January 6th," Cocis said in an email. "However, at this time, any other comment will be made at Easton's sentencing in September."
Leave a comment
6

comments
0-6 months? Goodness, is that all participating in a coup is worth?

Tuesday, 03/29/2022

Just a dumb, anti-American, knuckle dragging ,wannabe homegrown terrorist who swallows all the lies & distortions of the head insurrectionist/seditionist's Corrupt Trump & Meadows. I'm a lifetime Repub who is fed up with these morons (as Trumps own cabinet called him) who have destroyed our once great pre-Trump party of Lincoln & Reagan!

Tuesday, 03/29/2022

Ms. hate monger Lucille, site your sources! Qanon and Faux don't count.

Tuesday, 03/29/2022

Mr. Cantwell had an opportunity plead not guilty for this offense. He could've presented a myriad evidence of a fraudulent election, of his own innocence, or even photographic or video evidence demonstrating his innocence. Instead, he chose of his own free will, to plead guilty to a felony count of civil disorder. There's nothing complicated about the Justice Department's case. They were in possession of video, audio and photographic evidence committing a crime. Mr. Cantwell recognized this and accepted a plea with a reduction in potential sentencing rather than face of a jury of his peers and risk harsher sentencing when he would inevitably be found guilty. For all of Mr. Cantwell's ill-intentioned bluster you can find his admission of guilt on page 11 of his plea agreement, link provided.

Monday, 03/28/2022

I remember that in a previous article Mr. Cantwell said he went to Washington to get the truth. Obviously because he could not believe all the News media print and television reports that Donald Trump had lost the election. And then I guess he thought it was correct to believe a blind ##### liar like trump to storm the capitol and become an insurrectionist! Right on baby, that is getting the truth!

Monday, 03/28/2022

Meanwhile, Denver BLM protesters were awarded $14 Million in damages by a federal jury over injuries during violent riots.
BLM riots
30+ Dead
2000 cops injured
$2Billion in damages
1500 businesses destroyed
But. . .but. . .but. . .January 6 was 9/11!!

Monday, 03/28/2022