Archived Outdoors
Swim lessons resume at Waynesville Rec
Wednesday, March 23, 2022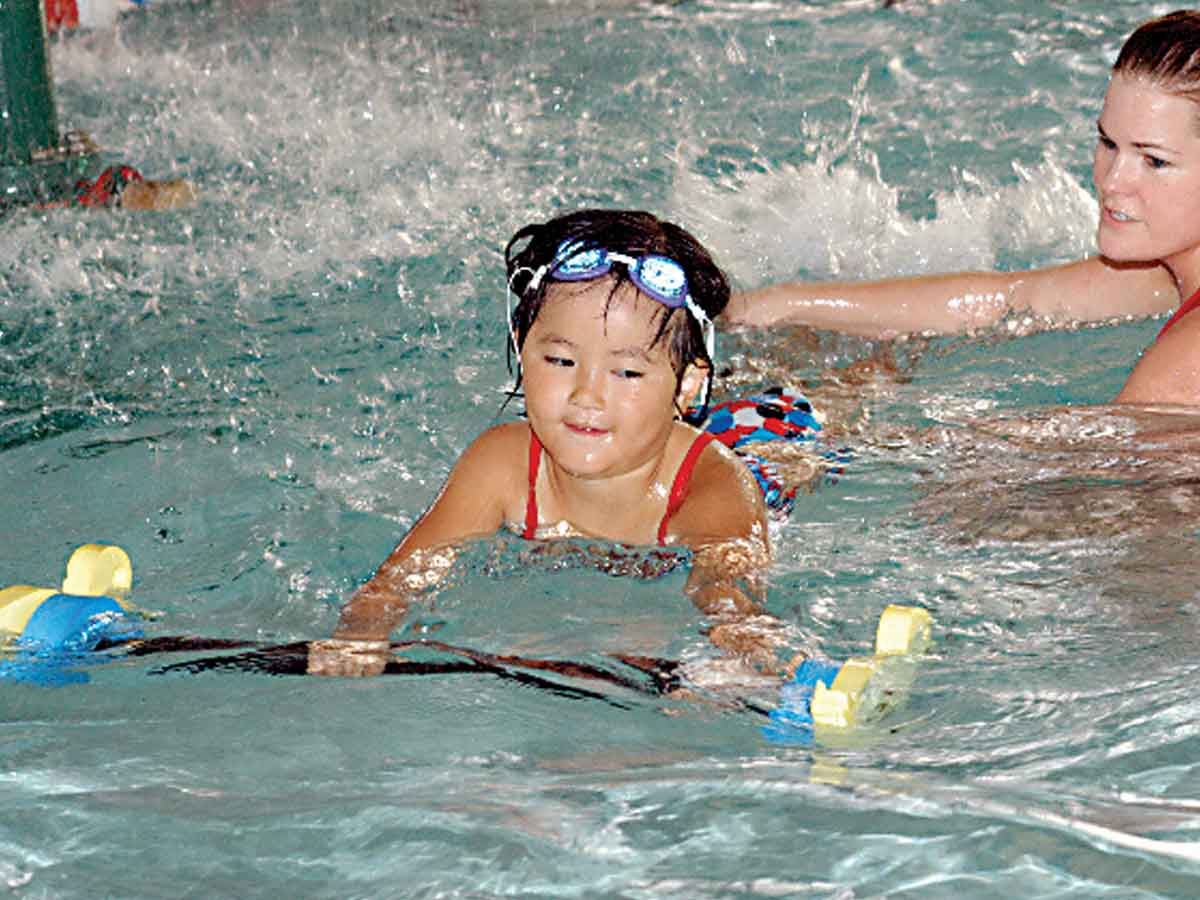 A young swimmer learns her strokes. File photo
Swim lessons are back at the Waynesville Recreation Center, with a beginner class for ages 3-8 to be offered once per month.
The first round of classes started this month and filled up quickly, as only eight spots are available. Going forward, the rec center plans to advertise lessons and signup start dates at the beginning of each month and hold lessons during the last two weeks of each month.
Signups for future sessions will start the day advertised by the rec center, with registrations accepted 7 a.m.-3 p.m. Monday through Friday. Classes will likely fill up the day they are announced, as the rec center currently has only one consistent instructor.
To sign up for up-to-the-minute announcements from the rec center, including swim lesson dates, visit bit.ly/36wS70M. For more information contact 828.456.2030 or This email address is being protected from spambots. You need JavaScript enabled to view it..