Archived Outdoors
Roadside volunteers wanted in the Smokies
Wednesday, March 16, 2022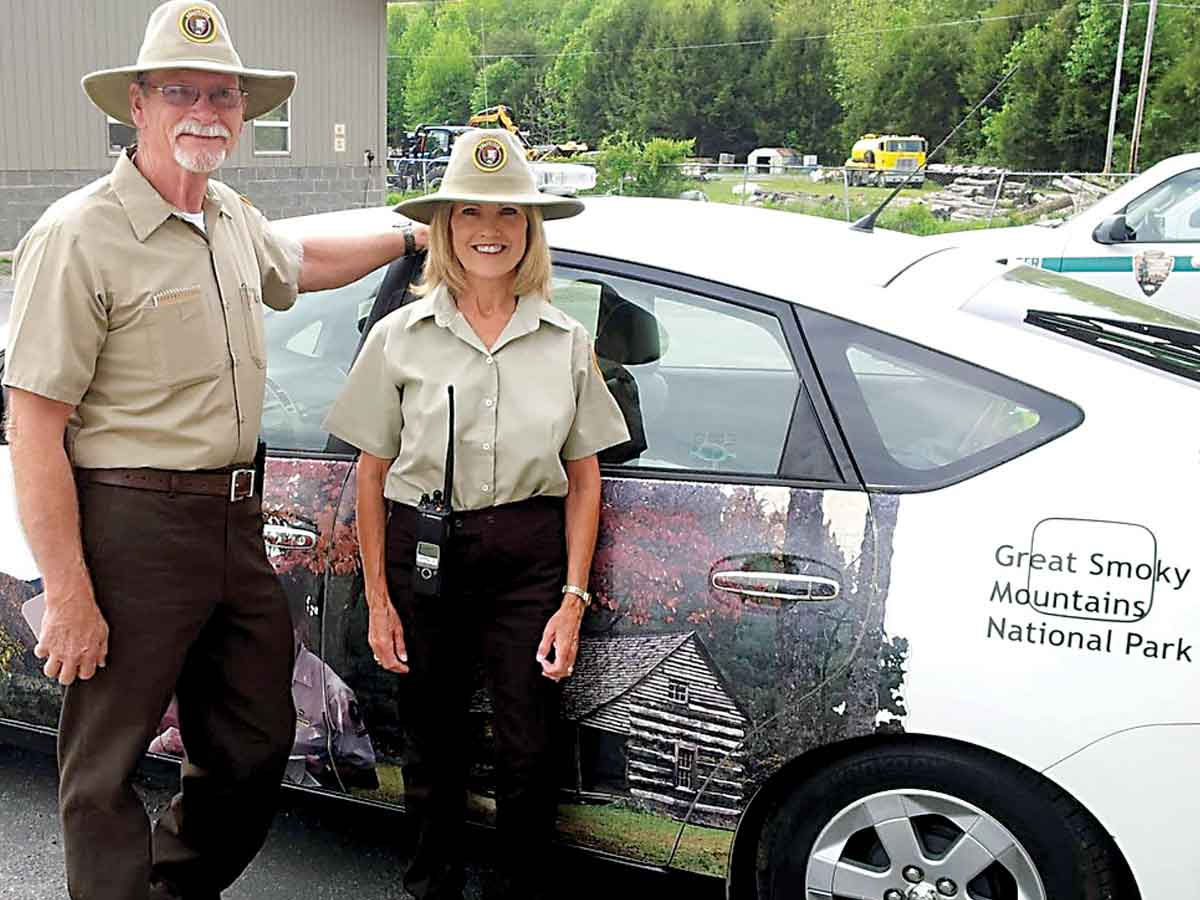 Roadside Assistance Volunteers stand beside their duty vehicle. NPS photo
The Great Smoky Mountains National Park is looking for volunteers to help park rangers provide minor roadside assistance to visitors.
Supported annually by Friends of the Smokies, the Roadside Assistance Program equips volunteers with a courtesy vehicle containing tools, a batter charger and vehicle fluids to help visitors with needs such as jumpstarting a dead battery or unlocking a vehicle.
Volunteers must work 32 hours per week in a team of two, with at least one team member having prior law enforcement experience. That experience allows them to better recognize hazards and situations that should be passed directly to park rangers. Volunteers receive an RV site — RV not included — with water and electric services.
Positions are available in the Oconaluftee District near Cherokee, the Little River District near Gatlinburg and the Cades Cove District near Townsend. For more information, contact This email address is being protected from spambots. You need JavaScript enabled to view it.. To apply, visit bit.ly/37gqknp.