Archived Reading Room
An old guy looks at graphic books
Wednesday, March 16, 2022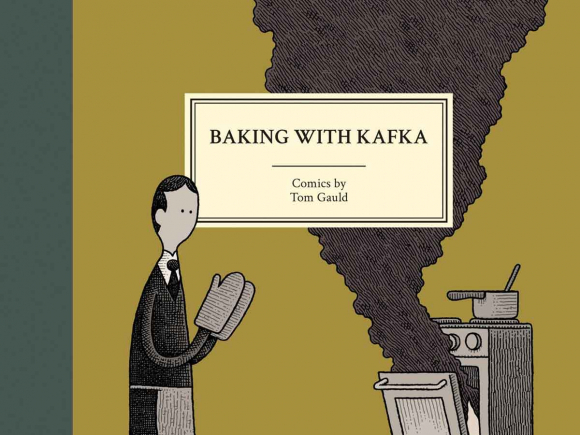 Over the last year or so, I've noticed that the graphic books on the shelves of my public library are multiplying faster than a battalion of rabbits.
As a kid, I would have called these illustrated novels, histories, biographies, collections of jokes, and so on, comic books.
Even then, comic was probably out of place. There was nothing comic about Sergeant Rock, those illustrated stories about American soldiers in World War II. And the Classics Illustrated series, which took works like "Romeo and Juliet," "Moby Dick," "A Tale of Two Cities," and "The Three Musketeers," and cut most of the text while making them into cartoons, were my first introduction to world literature. Boonville, North Carolina, at that point didn't have a public library, but Weatherwax's Pharmacy carried Classics Illustrated, and I used to sit in the front window of that drugstore reading away and carrying one home every once in a while. At 12 cents a copy, they were a great bargain.
As a parent and grandparent, I have for years read to children from such illustrated works as the Tin-Tin books, Asterix, Bill Watterson's "Calvin and Hobbes," and Charles Schulz's "Peanuts," but though I remain a fan of comic books, I gave up other illustrated books many, many years ago.
But then, as I say, I realized that graphic novels and other such books had invaded the public library. As a result, I decided to do an informal count of these relative newcomers. The adult section yielded a count of approximately 1,120 graphic books. In the young reader's section of the library, I found another 1,600 in the same genre. I'm sure I missed some along the way, but that rough count opened my eyes to the popularity of illustrated books.
Because I don't really understand this phenomenon, I checked out two graphics and brought them home. The first was Tom Gauld's "Baking With Kafka" (Drawn and Quarterly Publishing, 2017, 160 pages.) Here for the most part is a satirical take on the writers, readers, and the literary scene. The humor in the book, which is sharp and brought some chuckles, wouldn't work in any other format. The illustrations are neither busy with detail nor lavishly colored, which only adds to the fun.
Reading Gauld reminded me that at least once I did read and review for the Smoky Mountain News an illustrated book, Debbie Tung's "Book Love" (Andrews McMeel Publishing, 2019, 144 pages). A copy still sits on my shelf, and every now and again I pick it up to revisit its quiet and quirky charm. Like "Baking With Kafka," "Book Love" wouldn't work without its illustrations. The blurb on the back even advertises its contents as "comics," which they are.
Paul Coelho's "The Alchemist: A Graphic Novel" (Sea Lion Books, 2010, 208 pages) was the other book that accompanied me home. The original novel sold millions of copies around the globe.
In this graphic version of that book, Coelho, illustrator Daniel Sampere, and adaptor Derek Ruiz all include brief introductions with their thoughts on this project. All three praise the graphic novel's publisher, Sea Lion Books, for its commitment to excellence. Interestingly, Daniel Sampere calls himself a "comic book artist."
Here the panels of the story are in full color and vividly drawn. Sampere writes of his work that "the magic of the book quickly invaded me, and I started enjoying drawing desert scenes, really beautiful landscapes." Coelho adds that "It was an old dream of mine to have "The Alchemist" as a graphic novel" and "To those who've read 'The Alchemist' novel before, you will soon discover the graphic novel does not lose the essence of the story at all, but in fact enhances upon it visually." Derek Ruiz, who was originally unfamiliar with "The Alchemist," writes, "I want to thank Paul Coelho for writing this work of art that makes clear what we should all know about life. Never Give Up On Your Dreams."
I don't expect to become an aficionado of graphic works like "The Alchemist." I'll still enjoy cartoons like those by Tung or Gauld, Watterson or Schulz, but I'll probably stick for the most part to unillustrated novels, letting my imagination shape the words, characters, and events untainted by images drawn by others.
Please don't misunderstand me. I don't intend that observation to sound critical, for I can understand why others might enjoy this blending of literature and art. After all, we live in the age of the Internet, where so much of what we absorb is a combination of pictures, words, and memes. It makes sense to me that many would find delight in illustrated books. Besides, judging by how so few people these days read more than a couple of books a year, I'm glad to see others taking up and enjoying graphic works like these.
With that last comment, and with National Poetry Month just around the corner, let me end with this bit of verse from Emily Dickinson:
There is no Frigate like a Book
To take us Lands away,
Nor any Coursers like a Page
Of prancing Poetry –
This Traverse may the poorest take
Without oppress of Toll –
How frugal is the Chariot
That bears a Human soul.
Enjoy your books and reading, everyone!
(Jeff Minick reviews books and has written four of his own: two novels, "Amanda Bell" and "Dust On Their Wings," and two works of nonfiction, "Learning As I Go" and "Movies Make the Man." This email address is being protected from spambots. You need JavaScript enabled to view it..)