Archived News
Gov. Cooper returns to Haywood, checks in on flood recovery
Wednesday, March 16, 2022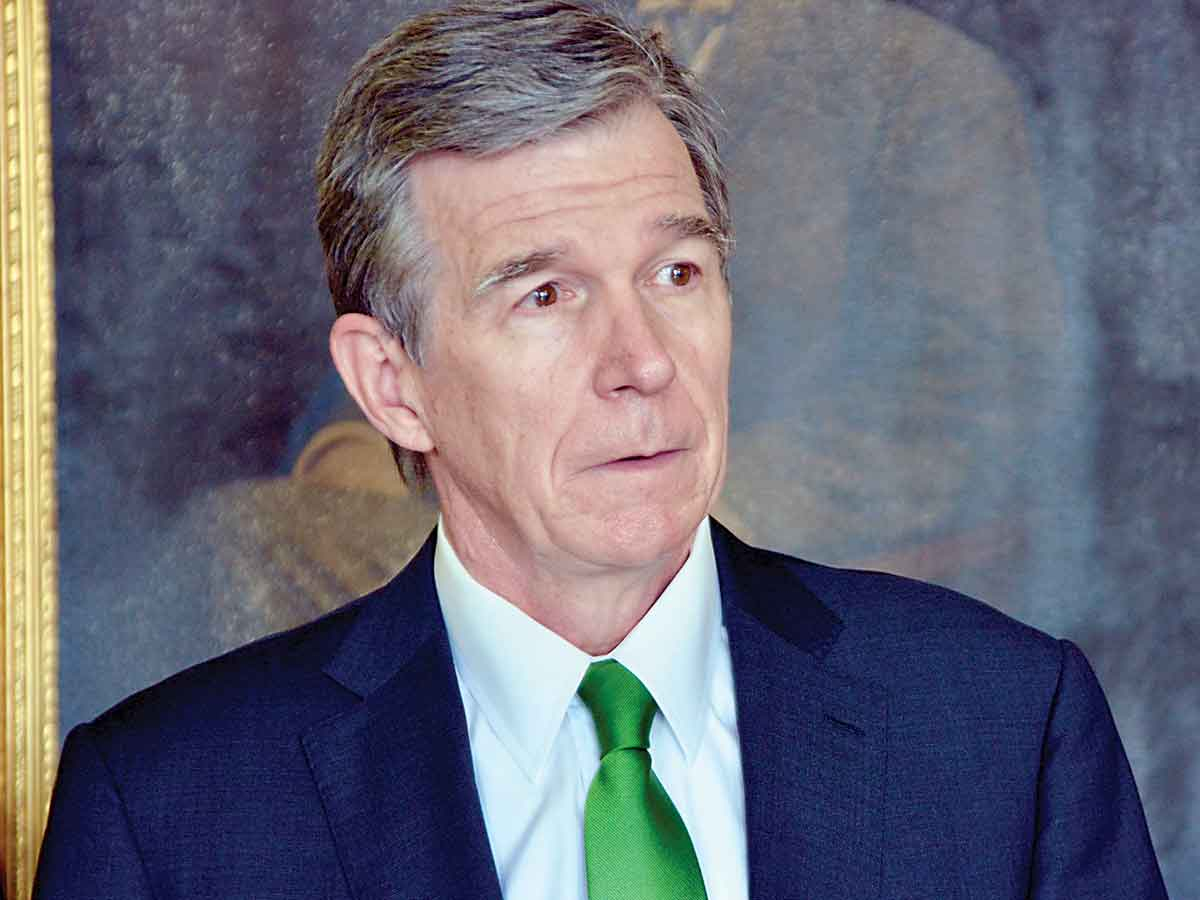 Gov. Roy Cooper speaks at a press conference in Waynesville on March 15. Cory Vaillancourt photo
On March 15, North Carolina Gov. Roy Cooper made several stops in Western North Carolina, including one in Waynesville, where he checked in with local leaders on the progress of recovery from Tropical Storm Fred.
Last August, flooding killed six after torrential rains devastated parts of Cruso and Canton. Cleanup in Cruso and Canton is nearly complete, but there are still some people awaiting aid.
After a briefing in the Historic Haywood County Courthouse, Cooper said he understood people's frustrations with FEMA, and said he was still looking into how to help landowners remove debris piles and fix private roads and bridges damaged in the floods.
North Carolina's Office of State Budget and Management established a walk-in location in the Haywood courthouse for people who want to discuss their concerns and seek help face-to-face, rather than on the phone or the internet.
Canton Mayor Zeb Smathers and Haywood County Commissioner Tommy Long thanked Cooper, who then departed to survey what damage remains in Cruso, and at Pisgah High School's Memorial Stadium.