Archived Outdoors
New long-distance hiking challenge issued
Wednesday, March 09, 2022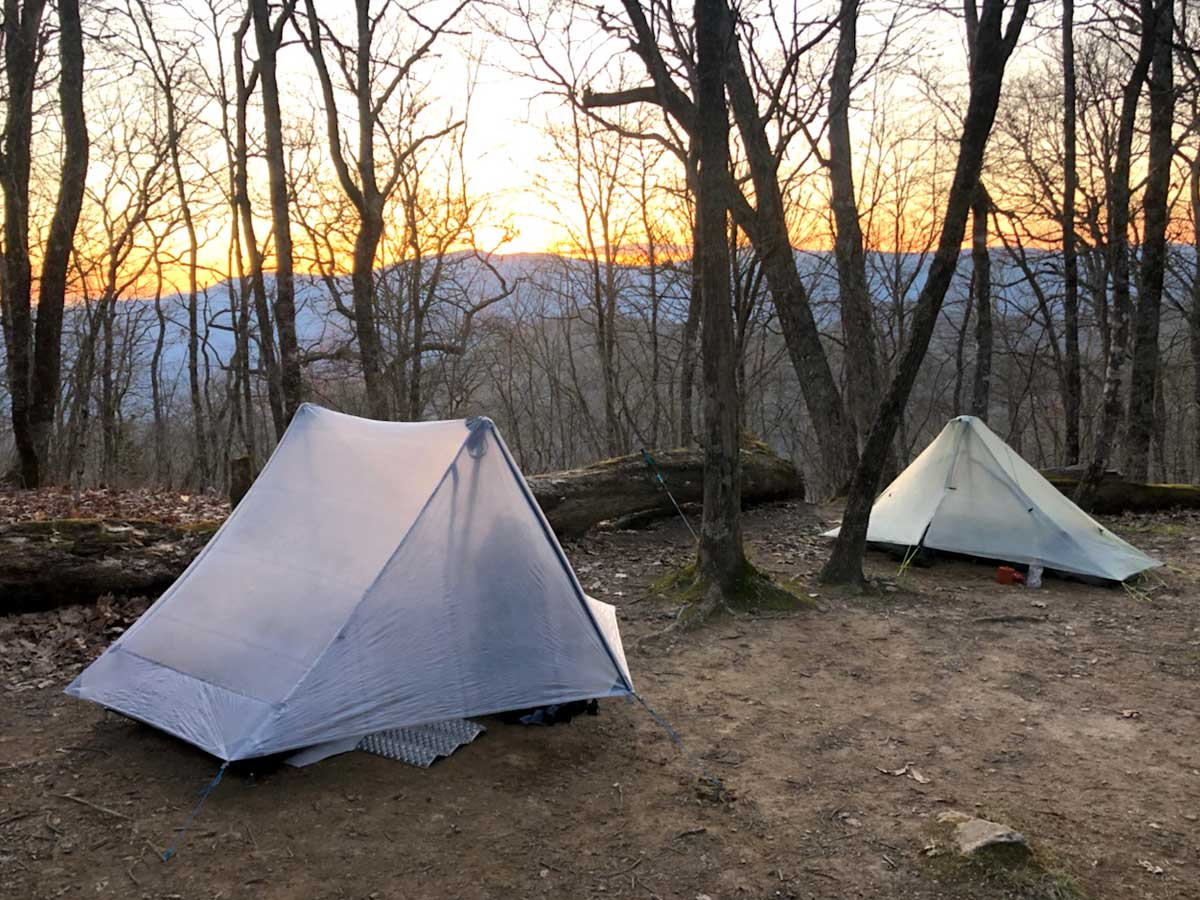 Hikers set up tents along the trailside. Donated photo
Thru-hiking season for the ever-famous Appalachian Trail is now kicking off, but the Benton MacKaye Trail Association, Alabama Pinhoti Association and Georgia Pinhoti Trail Association are joining forces to offer a new long-distance hike — the 1,000 Mile Challenge.
Created to showcase the beauty of the Southern Appalachians and bring recognition to the Pinhoti and Benton MacKaye trails, the route explores secluded forests, panoramic vistas and cascading waterfalls. It forms a lollipop, allowing hikers to begin or end at any point along the route.
The Challenge route includes the Pinhoti National Recreation Trail from Flagg Mountain to the Benton MacKaye Trail near Dyer Gap, the BMT from Springer Mountain to Big Creek, and the A.T. from Davenport Gap to Springer Mountain.
See the route at bmtamail.org/docs/ThousandMileChallenge.pdf.
Leave a comment
1

comment
Route - file not found.

Thursday, 03/10/2022