Archived Outdoors
Summer camp filling quickly in Highlands
Wednesday, March 09, 2022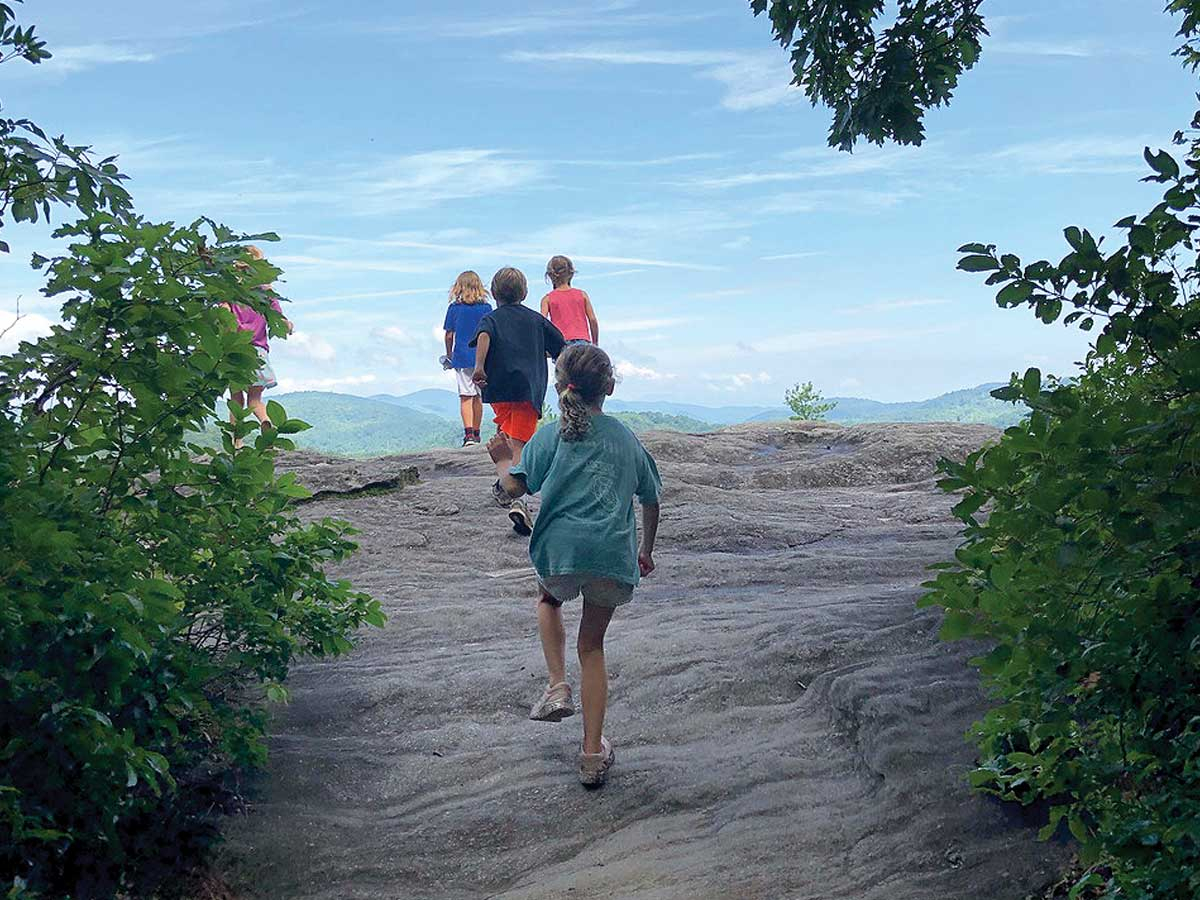 Campers climb to a view during a Highlands Biological Foundation program. HBF photo
Due to overwhelming interest during the priority sign-up period for Highlands Biological Foundation members, only one session of the nonprofit's extensive summer camp schedule still has space available.
Eco Trekkers: Water Follies, is open to rising fifth through seventh graders and will be held 9 a.m. to 4 p.m. Aug. 2-5, traveling to local waterfalls, rivers, creeks and streams to explore the waters of the Southern Appalachians. Cost is $280 per child.
Signup is now available to the general public, and members of the public can also sign up for the waitlist for other camp sessions that are currently filled up. See the full schedule at highlandsbiological.org/2022camps.