Archived Reading Room
Wild and free: two books, two approaches
Wednesday, March 09, 2022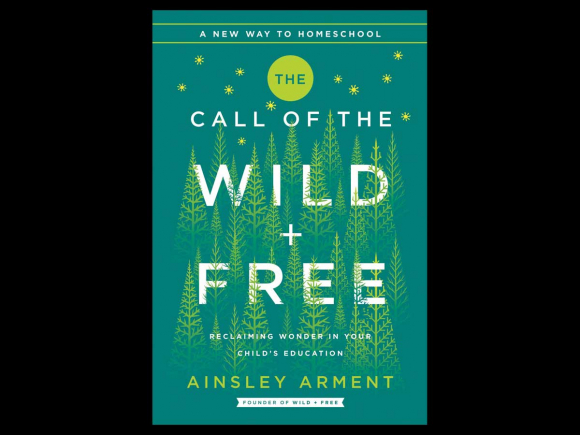 A friend who was a fan of the Lee Child's novels used to wear a T-shirt reading, "What would Jack Reacher do?"
Jack Reacher — now the hero of an Amazon smash hit TV series — is the hero in more than 30 novels and short stories by Lee Child. A West Point graduate and a former member of the Military Police, Reacher roams about America, walking, traveling by bus, or hitchhiking, and running into trouble everywhere he goes. He travels light — he carries no extra clothing, for example, buying shirts, pants, and so on a new one when he needs a change — beds down in motel rooms, doesn't have a driver's license, and is a coffee addict. He's also a modern knight errant, delivering punishment to the wicked, rescuing females in distress, and standing up for honor and justice.
Recently, Lee Child made his brother, Andrew, co-author of this series. Their first collaboration, "The Sentinel," received less than rave reviews.
Now the brothers have given us "Better Off Dead" (Random House, 2021, 327 pages).
As is customary in these stories, Reacher is walking along a highway when he runs into trouble. He comes across a crashed Jeep with a woman seemingly knocked out over the steering wheel. She is, however, very much alert, on the lookout for the possible murderer of her brother. She ends up killing the men who came to murder her, and is then saved by Reacher from taking her own life. We soon learn that this woman, Michaela Fenton, is an Army veteran and FBI agent trying to find her twin brother, who has possibly fallen in with a gang headed by a man named Dendoncker, a criminal involved in terrorism and other illegal activities.
The rest of the story involves Reacher and Michaela fighting the thugs employed by Dendoncker and hunting him down as well.
Lee and Andrew Child — those are both pseudonyms — have written another page turner, though occasionally I found myself either annoyed or amused at the use of so many short, staccato sentences and phrases. In this scene, Reacher is fighting a man carrying a crutch:
He was trying to spear me in the gut. I moved six inches to the side. Grabbed hold midway between the rubber tip and the handle. Stepped forward. And punched him. An uppercut. It lifted the guy right off his feet. His remaining crutch clattered to the ground. His body followed, completely inert. He landed on his back, neatly between the rails. I flipped him over. Secured his wrists with a zip tie. Took his pistol from his waistband. A 1911. It was old but well maintained. I bent his good leg at the knee. Used another zip to fasten it to the belt loop at the back of his pants. Picked him up. Tossed him in the rail truck. And threw his crutches in after him.
Another humorous aspect to the Reacher tales is how many guys try to physically attack him. Jack Reacher is 6'5" tall, weighs around 220 pounds, and is all muscle and bone. Crutches or no crutches, I'd be running away from him as fast as my legs could carry me.
At any rate, this latest novel beats "The Sentinel" hands down. Reacher is back, taking down the bad guys, punching out their lights in scene after scene. What would Reacher do? Well, for one thing, he uses his height, weight, and experience to beat his opponents into unconsciousness, and he does that often in this latest saga.
At the end of "Better Off Dead," Reacher leaves Michaela Fenton and heads once again down the highway, meaning we can expect another Jack Reacher adventure, with this next book apparently being written by Andrew alone. If it's as good as this one, Reacher fans will be happy.
•••
In "Call of the Wild + Free: Reclaiming Wonder in Your Child's Education" (HarperOne, 2019, 328 pages), Ainsley Arment writes about homeschooling her five children, various educators whose methods she's studied, and the meaning of her Wild + Free approach to her schooling. She emphasizes connecting our kids with the outdoors, the importance of stories, the pedagogy of play, and creating in them a sense of wonder and curiosity about the world.
Most importantly, perhaps, she reminds us that children aren't miniature adults and that childhood itself is a special time in a person's life, a time for exploration, imagination, and the freedom to discover and play. But as Arment writes, our culture has placed limits on these aspects of what it means to be a kid: "Childhood has been lost. To video games, to sports leagues, to after-school programs, to day care, to mobile devices, to peer pressure, to Netflix, to 'gifted classes,' to extracurricular activities, to homework, to being carted between split homes every other weekend, and to busy schedules, just like their parents."
In "Wild + Free," Arment's many suggestions offer a way to recreate the former joys of childhood. And though aimed mostly at homeschoolers, her book would be a valuable tool for all parents, reminding them that "Childhood is not meant to be merely preparation for adulthood. It's a time to be cherished, protected, and preserved. Our kids will have many opportunities for careers, discipline, and hard work. But they only get one childhood. Let's make it magical."
(Jeff Minick reviews books and has written four of his own: two novels, "Amanda Bell" and "Dust On Their Wings," and two works of nonfiction, "Learning As I Go" and "Movies Make the Man." This email address is being protected from spambots. You need JavaScript enabled to view it..)