Archived Outdoors
Paving starts on Foothills Parkway
Wednesday, March 02, 2022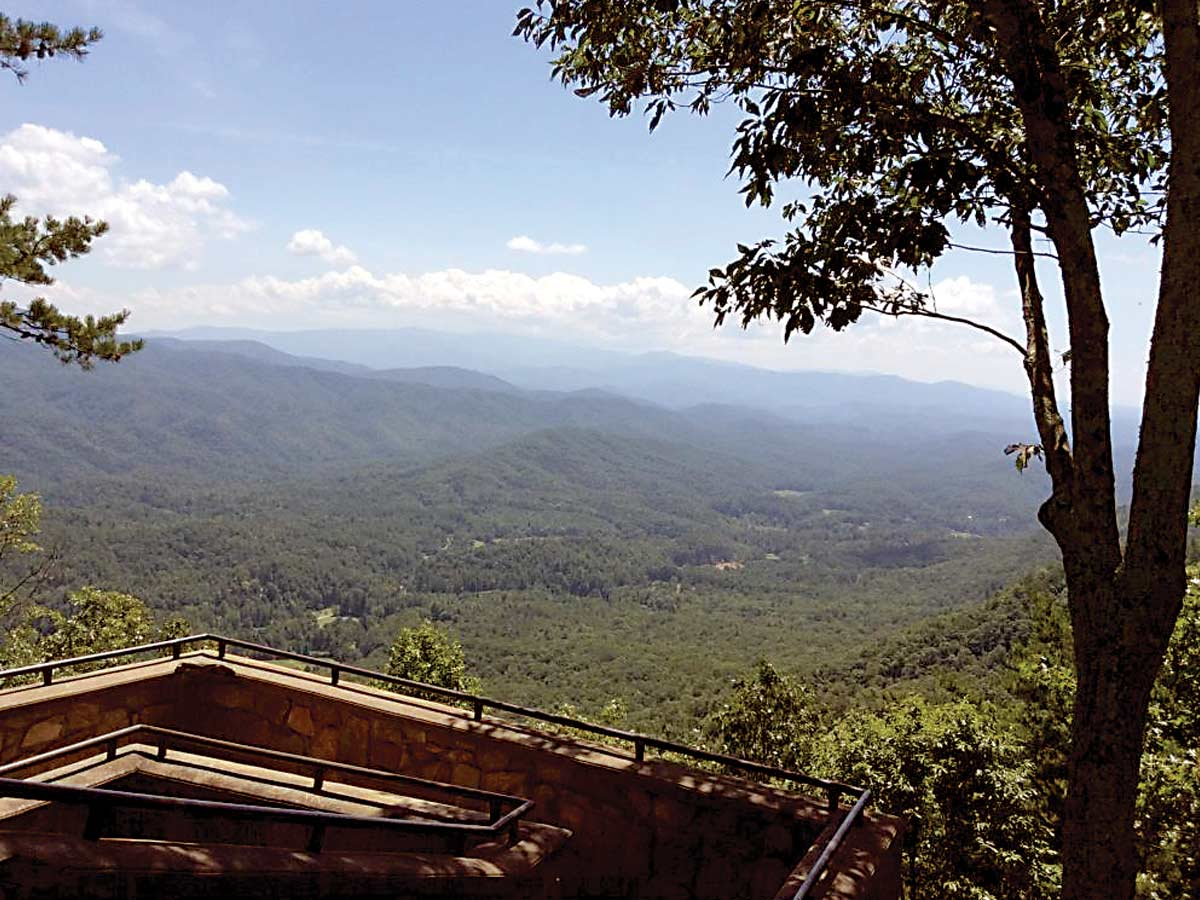 Foothills Parkway West provides access to 16 overlooks, including this view at Look Rock. NPS photo
Funding from the Great American Outdoors Act will cover the $31 million cost to repave the 17-mile Foothills Parkway West in the Great Smoky Mountains National Park, prompting a series of full-lane closures starting March 14. A separate project on Foothills Parkway East will cause single-lane closures starting March 7.
The Foothills Parkway West project will stretch from Chilhowee Lake to Walland, Tennessee, and will include repaving the roadway, restoring guardrails, repairing bridges and drainage and replacing asphalt walkways with ADA-compliant concrete sidewalks. The Smokies estimates the project will reduce more than $25 million in deferred maintenance associated with the Parkway, support 400 jobs and contribute $85.5 million to the nation's economy. The Foothills Parkway West provides access to 16 overlooks and attracts more than 700,000 visitors annually.
To complete the project safely and efficiently, the park is planning two phases of full closure periods. From March 14 to May 21, the road will be fully closed from the Look Rock Observation Tower parking area west to the U.S. 129 intersection near Chilhowee Lake. From June 1 to Aug. 31, the road will be completely closed from the Look Rock Observation Tower east to the U.S. 321 intersection near Walland. Closures will make the road segments off-limits to all pedestrians, cyclists and motorists.
Remaining construction work will be accomplished with single-lane closures Aug. 31 through May 5, 2023. Motorists should expect delays during this time period.
Meanwhile, a separate pavement project will require weekday, single-lane closures on Foothills Parkway East between Cosby, Tennessee, and Interstate 40 from Monday, March 7, through Wednesday, Aug. 24. This pavement preservation project will include patching deteriorated roadbed sections, sealing pavement cracks and applying a chip-seal treatment and asphalt overlay to the existing surface. Lane closures will be permitted from 7 a.m. Mondays through noon Fridays, excepting federal holidays and the weeks of Easter and July 4. Flagging operations and a pilot car will lead traffic through work zones.
The Great American Outdoor Act National Parks and Public Lands Legacy Restoration Fund is supported by revenue from energy development and provides up to $1.9 billion annually for five years for enhancements to public lands. GAOA, the recently passed Bipartisan Infrastructure Law and other construction funding sources are part of a concerted effort to address the extensive maintenance backlog in national parks.