Archived News
Downtown Waynesville Advisory Committee holds first meeting
Wednesday, March 02, 2022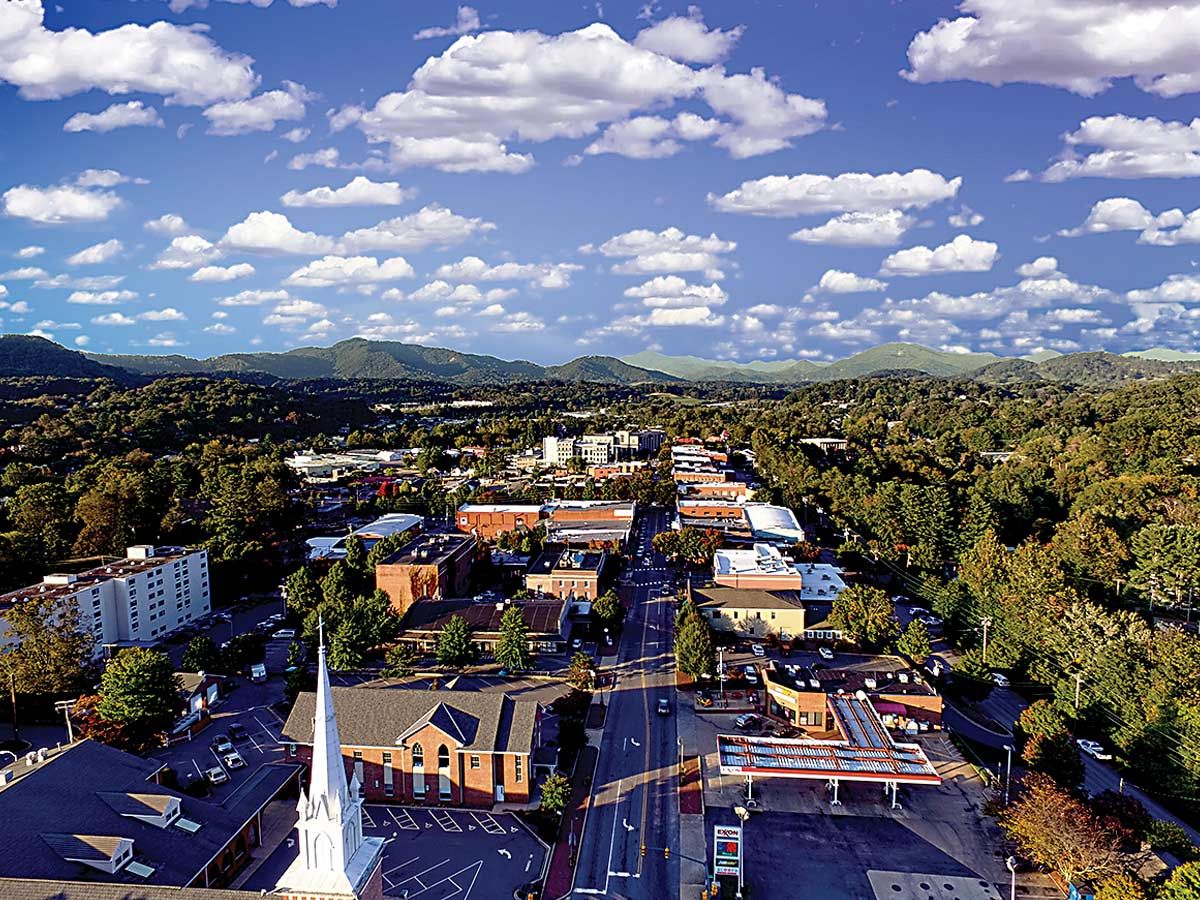 Downtown Waynesville.
With festival season rapidly approaching and a long list of items needing attention, members of the new Downtown Waynesville Advisory Committee convened for the first time in an organizational meeting on Tuesday, Feb. 23.
All DWAC members appointed by aldermen on Feb. 8 were in attendance, with Courtney Tetrault, David Williams and county appointee David Francis in attendance via Zoom.
Members physically present were sworn in, with Zoom attendees to be sworn in person at a future date. Voting members established the schedule for regular meetings, which will be held on the third Tuesday of each month at 8:30 a.m. in the town's administration building at 16 South Main Street.
Aldermen also charged members of DWAC to nominate a chair and bring that recommendation before the Board of Aldermen to be ratified at a future meeting.
Francis nominated attorney and real estate broker Jay Shapiro, with Alderman Jon Feichter, who also sits on DWAC as the town's representative, seconding the nomination. Spiro said he wouldn't mind serving as chair, so long as no one else was "passionate" about it.
Spiro's nomination passed unanimously.
A number of events previously produced by the old Downtown Waynesville Association will still be conducted this year, so DWAC members established an events committee to oversee planning and execution.
Joyce Massie, Ashley Rice, Jessica Garrick and Alex McKay were appointed, and McKay will serve as chair. The events committee will meet at 8:30 a.m. on March 3 at 9 South Main Street to discuss the calendar.
McKay, along with Massie and Feichter, still serve on the board of the old DWA, which still exists, albeit without its biggest client — the Town of Waynesville. The DWA's contract to manage the town's municipal service district was given to the DWAC after the DWA's request to renew its contract was denied by aldermen last fall.
The DWA, however, still has some cash on hand after transferring all tax revenue back to the town. The cash was generated as proceeds from events held by the DWA last year.
There has been some discussion over whether or not the DWA will attempt to hold the popular Church Street Art and Craft Show on its own this year, but there were also comments from Spiro wondering if there may be a way for the two organizations to work together despite recent mass resignations from the DWA.
There was also a discussion on how the DWAC could differentiate itself from the DWA.
Due to a location snafu that affected public notice requirements, all business conducted during the Feb. 23 meeting will be reaffirmed at the next meeting, scheduled for March 15.