Archived Outdoors
Smokies, Parkway, top NPS visitation list for 2021
Thursday, February 17, 2022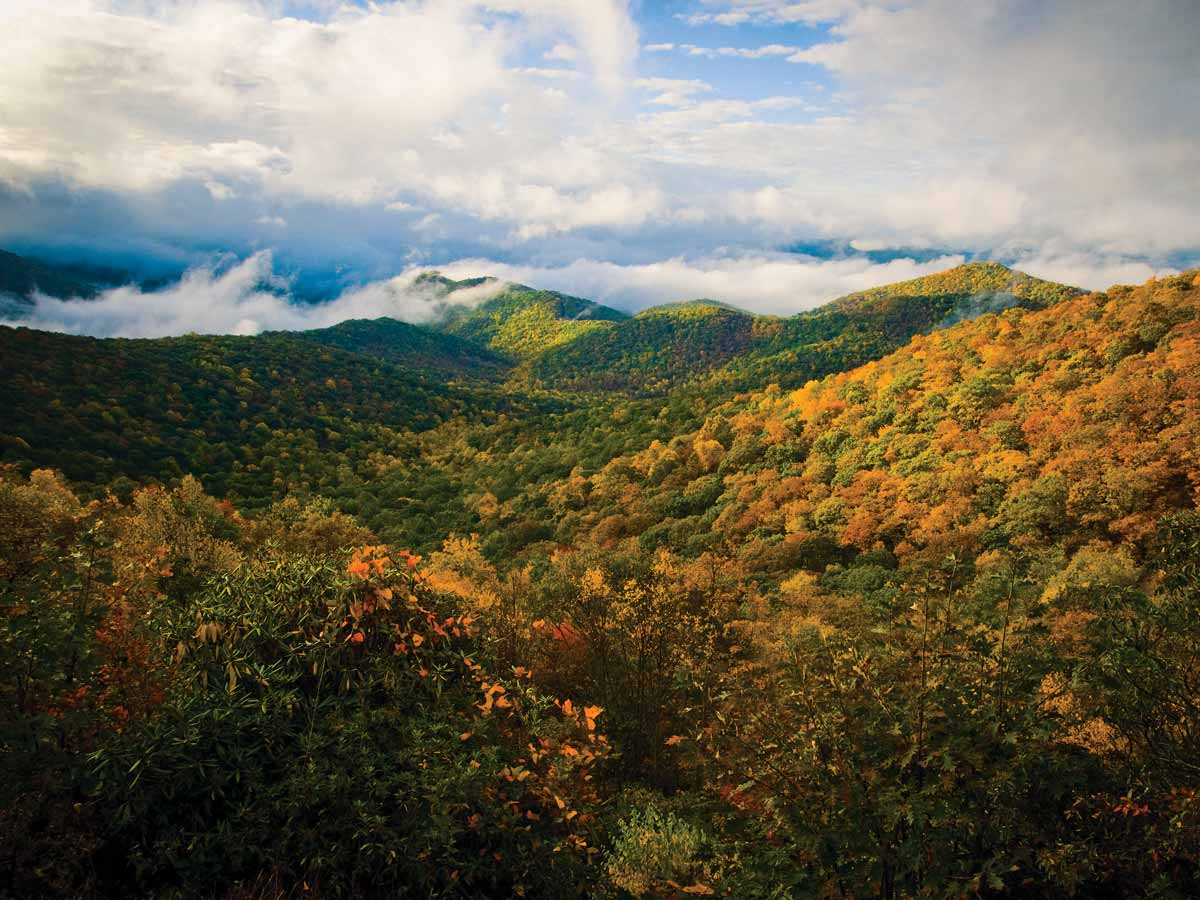 The two most visited national parks of 2021 are located right here in Western North Carolina, according to figures released by the National Park Service today.
Last year, the Blue Ridge Parkway recorded 15.9 million visits along its 469-mile length, making it the most-visited unit in the National Park System. The figure is 13% higher than 2020's 14.1 million, but similar to the 16.1 million visitors recorded in 2017 and well below the record 21.5 million visits in 2002.
Meanwhile, the Great Smoky Mountains National Park took the number two spot with an eye-popping 14.1 million visits, a 12.4% increase over the previous record of 12.5 million set in 2019.
California's Golden Gate National Recreation Area comes in third with 13.7 million visits, and all other units had fewer than 10 million visits. Zion National Park in Utah is the only designated National Park in the top 10 aside from the Smokies, with 5 million visits.
"While overall Parkway visitation has remained relatively stable over the past five to ten years, some of the park's most popular destinations are seeing the impacts of heavy visitation," said Blue Ridge Parkway Superintendent Tracy Swartout. "Overcrowding at popular locations can lead to diminished visitor experience and damage to park resources. These impacts can often be avoided by recreating responsibly. With 469 miles to explore, we encourage you to find new ways to enjoy the Parkway this year."
Since 2014, camping in the Parkway is up 56.8%, with 12.4% more camping nights in 2021 than in 2019. Specifically, tent camping was up 9.9% and RV camping up 16.3% over the two-year period.
Last year saw 362 motor vehicle accidents on the Parkway, of which 102 resulted in injuries and eight in fatalities. Five of the fatalities involved motorcycles. The overall accident rate in 2021 was 17% higher than 2019 but 13% lower than 2020.
High visitation combined with a shortfall in staffing and funding is challenging national parks nationwide, according to the National Parks Conservation Association. After more than five months, the NPS and other federal agencies are still waiting for fiscal year 2022 budgets, with Congress so far approving only short-term funding at unchanged levels. Nearly 3,500 park staff positions — 16% of the Park Service's total staffing capacity — have been eliminated over the last decade, according to NPCA President and CEO Theresa Pierno.
"For so many park staff, it's not just a job – it's a calling. But they are continually asked to do more with less, multitasking as maintenance workers, junior ranger wranglers, traffic controllers, wildlife biologists, janitors, rescuers and beyond," she said. "We must support people who protect some of our nation's most irreplaceable places and resources. And Congress has the opportunity right now to right this wrong, by passing a funding bill before this bad situation gets worse."
For more information about national park visitation statistics, visit nps.gov/aboutus/visitation-numbers.htm.