Archived Arts & Entertainment
The alchemy of the melody: A conversation with Andrew Thelston
Tuesday, February 15, 2022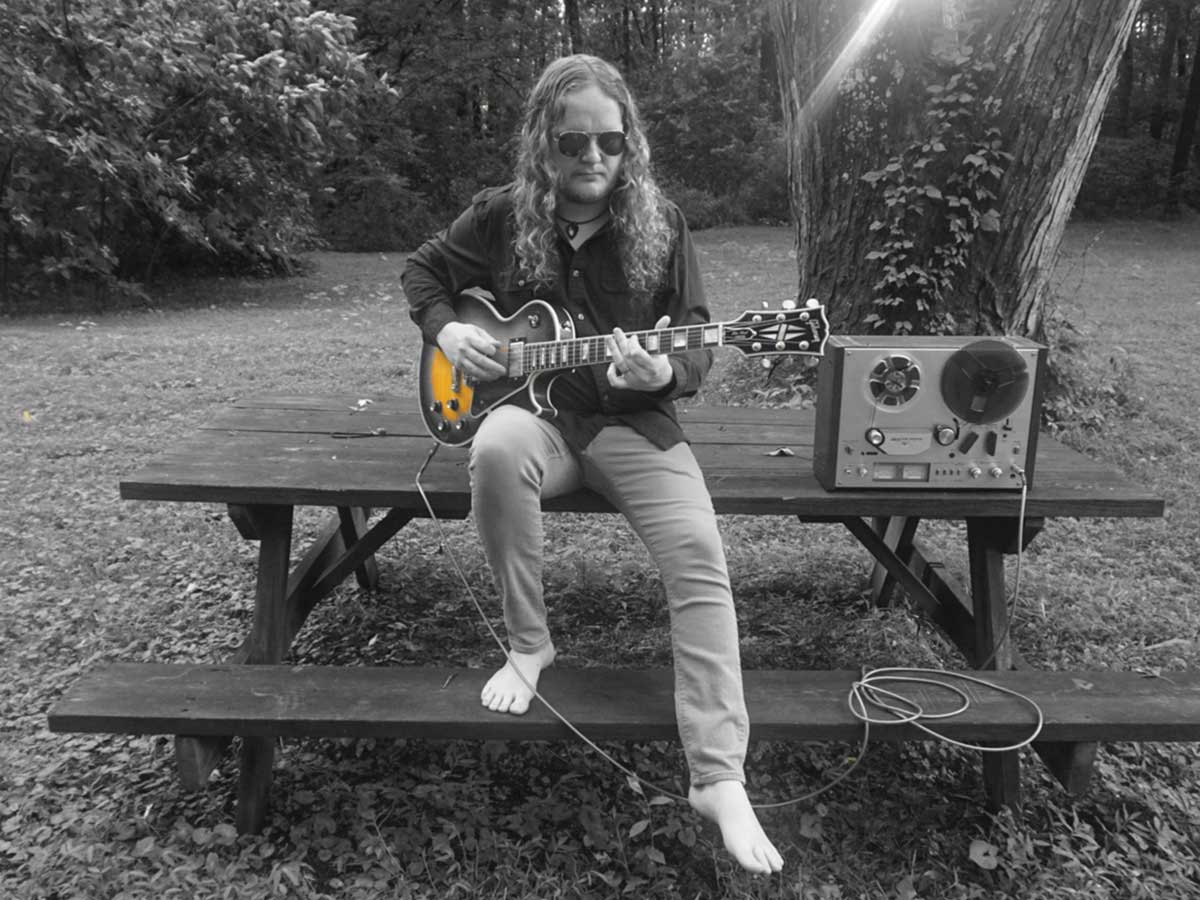 Andrew Thelston.
In terms of musical ambassadors within the melodic melting pot of a scene that is Western North Carolina, you'd be hard-pressed to find an artist as dedicated and inclusive as that of Andrew Thelston.
Born in Asheville and attending high school in Brevard, Thelston has bounced around to seemingly every corner of this area. College at Western Carolina University in Cullowhee. Working at WTZQ radio in Hendersonville. And nowadays calling Black Mountain home.
Throughout his exploration of these mountains and its inhabitants, Thelston has remained a sponge of sorts, always soaking in the knowledge and wisdom of astute musicians, the sacred act of performance, and the ancient craft of creation — either in collaboration, in passing, through a recording or in the presence of live music.
The culmination of these vast, ongoing experiences and interactions remains the fire of intent within Thelston to hold steady and navigate his own course, which currently is The Andrew Thelston Band — a rock/soul ensemble of power and swagger.
The group is continually evolving, whether it be its own constant flow of original material or recent endeavors, including elaborate tribute sets to the intricate, captivating works of Led Zeppelin, The Beatles, and Fleetwood Mac — a testament to the tenacity and talent at the core of Thelston, a musician on the rise.
Smoky Mountain News: What do you see when you look at and listen to all the local groups here west of Asheville? What makes this scene unique, and what will ensure its survival moving forward?
Andrew Thelston: There are some amazing bands and musicians performing all over WNC. I really think that the brewery scene has directly impacted that in a positive way, by creating a desire and market for musicians to perform and develop. It was a lot harder hustling for gigs 10 years ago due to a lack of venues that paid for real, professional musicians.
On any given night at any of the breweries, distilleries or wineries, a patron can enjoy anything from an acoustic solo act, a jazz combo, full nine-piece funk band or a rock-n-roll power trio.
SMN: In an uncertain era of the music industry, what is it that keeps you going and inspired to push ahead and overcome the tough challenges of being a musical act that records and performs in the digital age?
AT: Personally, I just love the process of writing a piece of music that has never existed. That act alone brings me so much joy and excitement. I try to compose and write every day — anything from a guitar riff, to a lead line, a vocal melody, lyrics or an interesting drum beat.
It feels like alchemy when I'm in a recording studio. Getting the levels of ingredients just right to serve the song and recording. I hate using the term "magic," but it really is pulling a rabbit out of a hat.
I'm very proud of my original recordings and I'm always striving to get better in the studio. A lot of musicians can freeze up in the sobering and sterile environment of a studio, but, after years of hard work, I'm very comfortable there.
SMN: What do you see your role as a singer-songwriter, in terms of what you want to say and how you want to say it? And what is the role of the songwriter in the 21st century, this era of immense noise and constant distraction?
AT: I feel my role as a songwriter is to be myself. It's a difficult time to release original music in a world that obsesses on musical nostalgia, but I find it's fulfilling when I have music that I'm proud of out in the world.
These songs and recordings will outlive me and I want them to be right. Not perfect, but right and that means staying true to my vision of authenticity.
All of my songs are about real situations or thoughts that I have seen, lived or had. Writing songs is the most therapeutic way for me to get through these life lessons.
I struggle with social media, because it can have very negative mental effect, while also allowing me to make new connections that otherwise would never happen. All I want is to create and perform the best music that I can — to constantly get better as a musician and as a person.
SMN: Why the guitar? What is it about that instrument that you can express yourself and communicate with others?
AT: I just love what that instrument can do. An electric guitar can create the loudest, most evil sounding noise known to man, while also being able to create the most tender, angelic and soulful whispers with the subtle movement of a finger — the world, and life, makes more sense behind six strings.
Want to go?
Beloved regional rock/soul group The Andrew Thelston Band will continue its Saturday residency during the month of February at The Gem downstairs taproom at Boojum Brewing in Waynesville.
Featuring an array of special guests and musical themes, the showcase will feature a Beatles set with bass prodigy Walker Astin (Feb. 19) and a Fleetwood Mac set with vocalist/keyboardist Carrie Morrison (Feb. 26). The shows begin at 9 p.m. Free and open to the public.
Aside from numerous singles and album EPs on any and all streaming services, Thelston's latest single, "Time," will be released this week. For more on Thelston and his music, click on andrewthelston.com.