Archived Opinion
The nostalgia of football and Snoop Dogg
Wednesday, February 09, 2022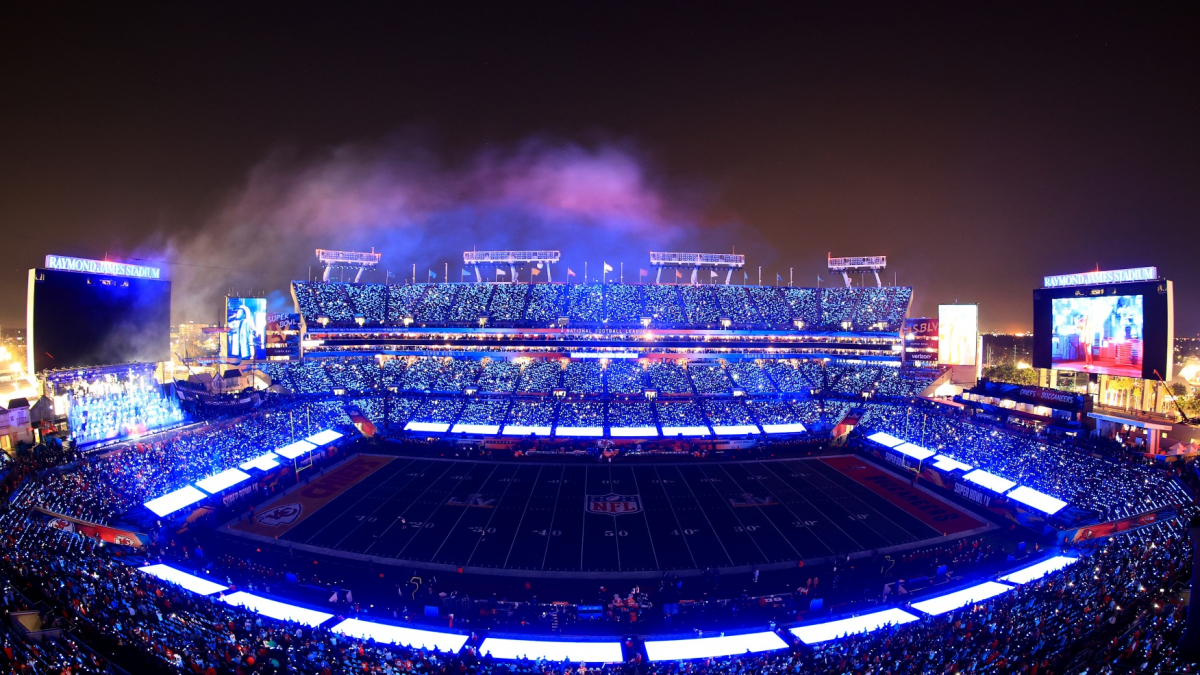 Mike Ehrmann/Getty Images
My mom was a tiny Southern lady who graduated salutatorian of her senior class and never said a cuss word in her life, minus the one time someone cut her off in traffic and I heard her whisper the word for a female dog. But underneath that seemingly demure exterior was a fierce and funny woman, a lady that held multiple degrees, could make some mean fried peach pies and started a successful tour company after she'd retired from 35 years of teaching.
Despite her known accolades, she had one interesting characteristic that few knew about. She loved professional football and followed it religiously. During our daily talks, she'd fill me in on stats and which teams were leading. In her latter years, she had crushes on three quarterbacks: the Manning boys (Eli and Peyton) and Kurt Warner. If the Colts, Giants or Rams were playing, you better believe she was glued to the television. This was also the hey-day of the Tom Brady/Peyton Manning rivalry and if the Patriots beat the Colts, I left my mom alone for a couple days so she could grieve.
Super Bowl LVI is this Sunday. The Big Game always makes me think of my mom. If one of her favorite quarterbacks were leading his team, she would jump around the room like a little nervous firecracker during all four quarters. The rest of us would watch her, shaking our heads in amusement and dishing out another plate of queso dip and chicken wings.
I can get into a football game, especially the Super Bowl, but admittedly, I also enjoy the commercials and the halftime show. It's a known fact that some years the halftime show is lackluster at best, but that is not the case this year. If you were born anytime between 1974-ish and 1982-ish then you are probably very excited about this year's musical lineup, which includes Dr. Dre, Snoop Dogg, Mary J. Blige, Eminem and Kendrick Lamar. I was born in 1979, so I'm one of those people looking forward to this year's halftime show.
During the early 90s when my sister was 17 and I was 14, we loved cruising around in her cherry red Geo Storm and blasting Snoop Dogg's infamous "Doggystyle" album. Some of the lyrics certainly involved explicit language and innuendos that were perhaps a bit too mature for us, but when I reflect upon it, it seems quite innocent. Further, I didn't even grasp most of the innuendoes anyway. I just liked the beat and feeling cool with my high school sister.
One day my dad got into the Geo Storm to move the vehicles around and unfortunately for us girls, we'd forgotten to remove the cassette tape from the player. My dad was introduced to Snoop's distinctive voice, which blared from the speakers the moment he turned over the ignition. Needless to say, when he walked back into the house, we got into some trouble for listening to the music, especially my sister because she was older and was being a "negative influence" on little ol' me.
This year we're hosting a small get together for the Super Bowl. We've got the menu planned and the football-shaped plates purchased. All adults in attendance were born during the aforementioned timeframe, so we're calling it a 1990s hip-hop party as well. As a recent meme said, "A lot of these Gen Z kids are about to find out who their parents really are as soon as the beat drops at the Super Bowl halftime show." It's going to be a lively afternoon.
The world can feel very heavy right now if we let it, but there is still light and joy and silly fun to be had. During tumultuous times such as these, it's even more important to be with friends, laugh, watch sports, listen to music and reminisce on days gone by.
This year's Super Bowl matchup involves the Rams and the Bengals, and even though Kurt Warner no longer plays football and the Rams are now in LA, there is still some nostalgia to them being in the Super Bowl. I have no allegiance to either team, so I'm rooting for the Rams simply because my mom used to be a fan.
Moreover, my dad is going to be in attendance at our soiree so for old times sake, we may even play a little Gin and Juice while pregaming. But, now I have a middle schooler and I don't really want him or his little brother listening to those lyrics. Funny how those full circle moments happen in life. My parents always said, "One day when you have kids you'll understand." Boy, were they right.
(Susanna Shetley is a writer, editor and digital media specialist for The Smoky Mountain News, Smoky Mountain Living and Mountain South Media. This email address is being protected from spambots. You need JavaScript enabled to view it.)
Leave a comment
1

comment
??????Cheers 2 A Wonderful Writer???Each Time I Read One Of Your Articles, It Brings Back Memories, Some Make Me Laugh & Others Bring Tears!!! Susanna, We Send Much Love 2U?

Friday, 02/11/2022