Archived News
Saving our lifesavers: Donaldson pleads for help
Wednesday, February 09, 2022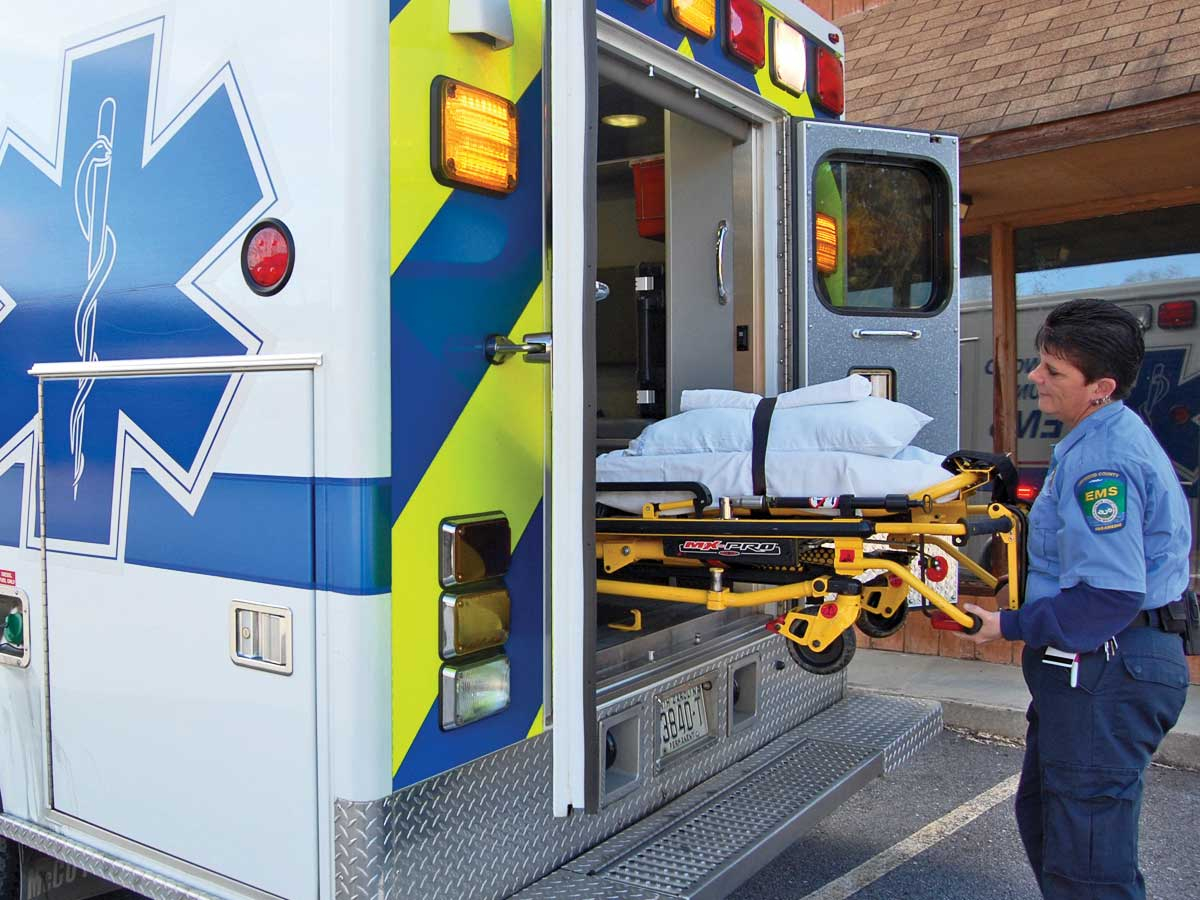 A comprehensive assessment of Haywood Emergency Management Services completed in 2019 suggested that aggressive shift schedules put employees at greater risk for sleep disorders, PTSD, anxiety, depression, substance abuse and suicide.
Since then, not much has been done to address the issue, so EMS director Travis Donaldson took his case directly to Haywood commissioners.
"They're tired, they're exhausted, they've been working two years of Covid now, and a very fast-growing call volume at this point," Donaldson said of EMS employees during a Feb. 7 presentation.
Haywood EMS took over as the primary ambulance from the Rescue Squad in 1993, due to call volume and the Rescue Squad's growing inability to staff the operation with volunteers. At that time, there were two ambulances working the 24/72 shift, and one ambulance on the day shift.
The "24/72" shift means 24 hours on, 72 off.
From 1994 to 2008, that grew to five ambulances on 24/72 shifts, one ambulance still on the day shift, and the addition of a quick response vehicle.
Beginning in 2008, Haywood EMS changed up the way shifts were scheduled in response to growing call volume, putting four ambulances on 24/48 shifts, with two remaining on the 24/72 shifts. The move was also a response to the onset of the Great Recession, because it takes fewer full-time employees to handle a 24/48 schedule.
From 2015 through the present, three ambulances remain on the 24/48 schedule, in addition to three on the 24/72 cycle and two on the day shift.
The grueling schedules can carry significant impacts over the course of a 30-year career.
A typical worker on an 8 a.m. to 5 p.m. shift will spend 7.12 years at work during a 30-year career. Ambulance crews on the 24/72 shift will spend 7.89 years at work over that same 30-year career, but crews on 24/48 shifts spend a whopping 10.15 years at work.
"That's a substantial increase, especially with the stressors and the job that these folks are doing," Donaldson said.
Since 2015, call volume has continued to grow, spiking from 11,714 in 2018 to 13,008 in 2019. There was a slight dip in 2020, something Donaldson attributed to the reluctance of people wanting to go to the hospital during the initial stages of the Coronavirus Pandemic, but calls for service snapped back in 2021 to 13,412.
"Factors driving this [are] overall population growth, an aging population and an increase in tourism that we've all seen over the past couple years," said Donaldson.
On Feb. 4, Haywood County announced that a medic team on loan from the U.S. Federal Emergency Management Agency would be stationed in the county for the next several weeks. Their ambulance, capable of advanced life support, has Ohio markings and will work 12-hour daytime shifts.
A Haywood EMS survey of employees showed that only 17% wanted to stay on the 24/48 schedule.
To reduce the strain on employees, Donaldson proposed modifying shifts to 24/72 while also providing mental health and wellness training.
According to data provided by Donaldson, EMS would need seven new full-time employees at an additional cost of $335,000 per year.
Commissioners seemed supportive of Donaldson's ask — just as budget season gets underway — but Commissioner Kirk Kirkpatrick wondered about the feasibility of getting seven new employees in today's workforce environment. Haywood EMS usually hires from its part-time pool, Donaldson said.
Currently, there are two openings at Haywood EMS, and Commissioner Jennifer Best opined that the county's competitive benefits package might be enticing enough to lure EMS workers from other counties.
Brandon Rogers, who in addition to serving as a commissioner is also a reserve deputy in the Haywood County Sheriff's Office, said he understood and sympathized with first responders.
"No doubt we need to do something. I don't like seeing the burnout," Rogers said. "I know the stress."