Archived News
Missing persons cases aren't always what they seem
Wednesday, February 02, 2022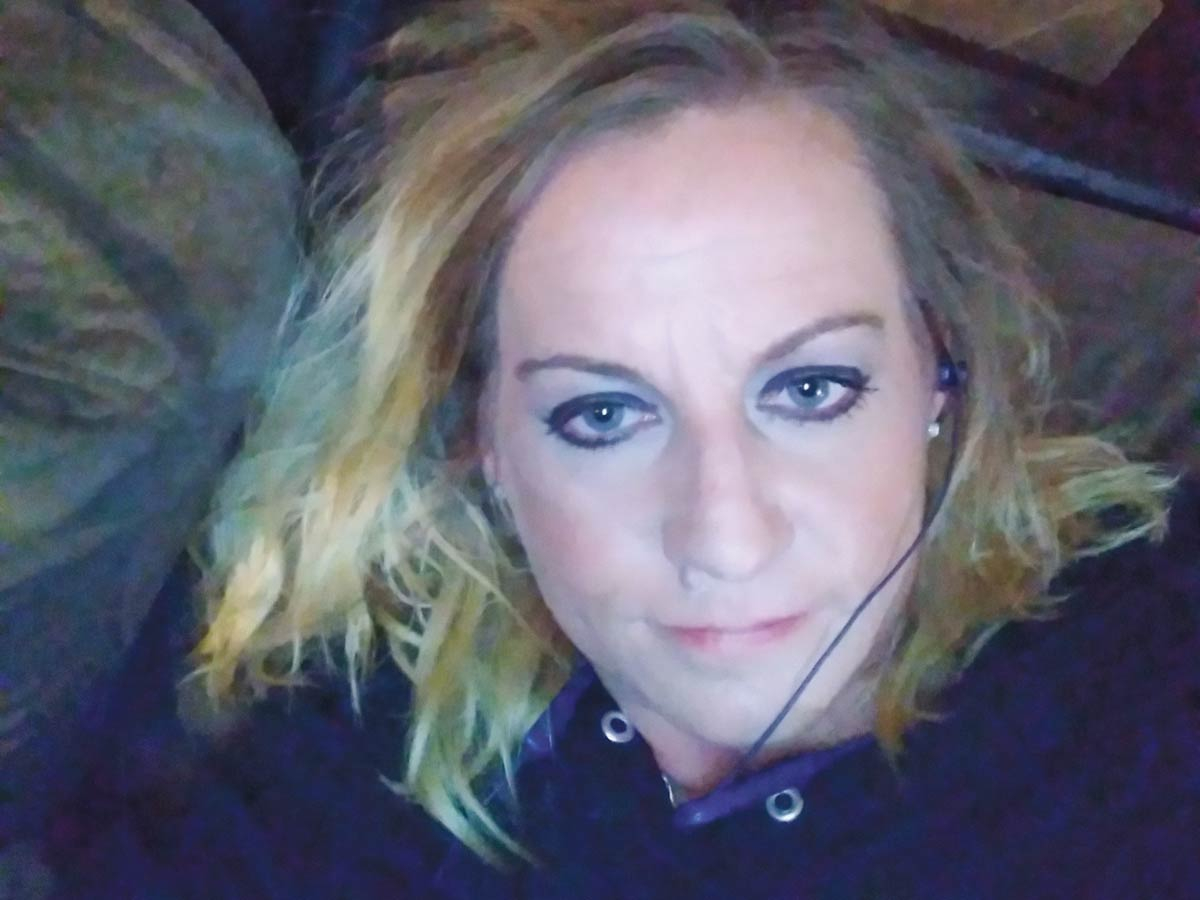 Persons with information on Carrie Bryson are encouraged to call the Haywood County Sheriff's office. Facebook photo
Every so often — about 20 times a year — Western North Carolina's social media networks flare up with impassioned pleas from friends and family members of a missing person, begging for any information that could help bring their loved one home. But the reasons for the disappearances, and the results of the investigations, are often as unique as the missing persons themselves.
"Missing person cases are probably just like any other case," said Tony Cope, a captain in the Haywood County Sheriff's Office. "We get the report, we vet all the information, and we get our information out pretty quick. Generally, that generates a lot of leads. We follow up on those leads and usually gain information that usually leads to finding these folks."
Cope's been with the department for 22 years, and has handled missing persons cases for the past eight. Since 2018, Haywood County has averaged about 20 missing people a year, and local law enforcement usually finds them all.
"Missing persons are fairly small in this county as you'll see by our stats, but those things can be very time consuming," Cope said. "I'd say probably those are the hardest, because you have to get on those cases immediately and you have to follow those leads up in a timely manner, because obviously if it's a child or even if it's an adult, we want to bring those folks home safely and as quickly as possible."
Contrary to popular belief, missing persons can be reported to local law enforcement agencies immediately — not after some arbitrary waiting period. Like many law enforcement matters, speed is of the essence in solving most cases, no matter the reason for a person's disappearance.
"Some people just want to get away sometimes," Cope said. "Sometimes they're juveniles that are just not having a good day and maybe have run away, or those kind of things. They just feel like they need to get away for a little while. And typically, we find most of those immediately, sometimes while we're responding to the call."
One such case recently involved a juvenile missing from Maggie Valley. She was reported missing on Jan. 18, and located fairly quickly, on Jan. 26. The advent of the internet has made spreading the word about missing persons much easier, something the HCSO takes full advantage of when possible.
"Social media is the best avenue," said Christina Esmay, HCSO's public information officer. "We immediately post anytime someone's notified as missing. We post some late at night, things like that, and we update immediately."
Other cases, however, aren't solved as quickly. Currently, the only person reported missing from Haywood County is Saundra Carrie Bryson. Bryson was last seen when she was released from the Haywood County Detention Center and had recently been served a magistrate's order as a fugitive from drug charges in Alabama.
Facebook posts have been circulating Bryson's image, pleading for details from anyone who may have seen her.
Bryson's sister reported her missing on Jan. 19; she's a white female in her mid-30s, 5' 6" and 150 pounds, with short blond/brown hair. Recent reports of a deceased female in Asheville didn't match Bryson, and as of press time on Feb. 1, Bryson remains missing.
"We've checked several locations in Haywood County that we've been told about where she could be and we've not been successful at finding her," Cope said.
One of the possible reasons Bryson hasn't been found is that she may not want to be — she has an active warrant for failing to appear for extradition and two more for probation violations. Through an intermediary, Bryson's family declined to speak to The Smoky Mountain News about her disappearance.
"We continue to follow any of the leads that we get daily," said Cope. "If anybody's got any information, please call our number and follow us on social media for any updates. We want to resolve those cases very quickly. I know that parents and children, this just really wears on 'em. They want to know that their family is safe and that we can bring 'em home and get 'em back safely."
Follow the Haywood County Sheriff's Office at facebook.com/HaywoodNCSheriff. If you have information on the whereabouts of Saundra Carrie Bryson, call the Haywood County Sheriff's Office at 828.452.6666.