Archived Arts & Entertainment
All this everything: Brock Butler of Perpetual Groove
Tuesday, February 01, 2022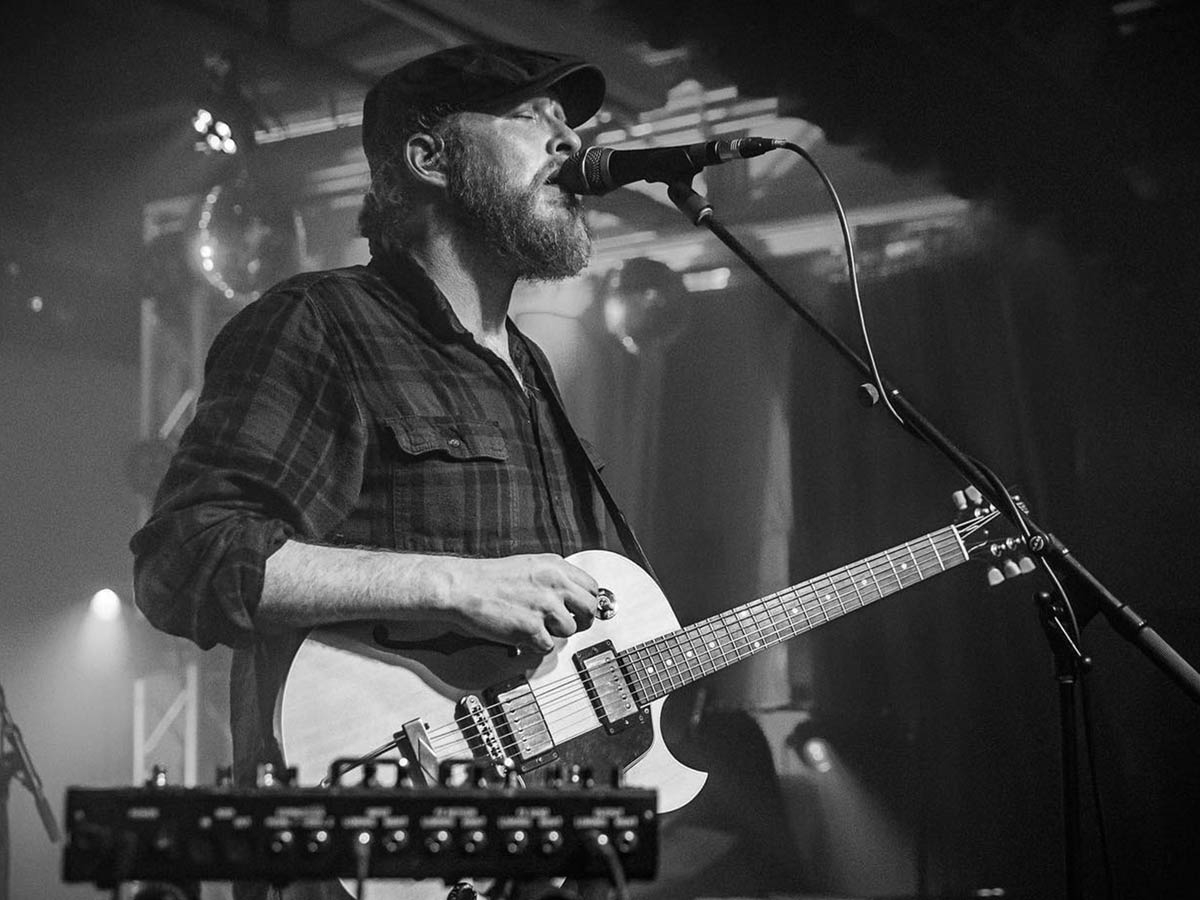 Brock Butler.
It is said that a cat has nine lives. If so, then singer-songwriter Brock Butler may just be half-feline.
Lead singer/guitarist for southern jam-band juggernaut Perpetual Groove, Butler has talked openly and candidly over the years about his struggles with drug addiction and succumbing to his personal demons — the unbearable pressures of life and trying to finding yourself, all while fronting a nonstop national touring act.
Formed in Savannah, Georgia, in 1997, P-Groove has remained at the apex of live improvisation and layered sonic landscapes, this realm where traditional rock music intersects with the modern era of digital technology.
It's a dance of cat and mouse between the musicians onstage and those in the audience — an ebb and flow of energy and purpose from both sides of the microphone.
But, through his own trials and tribulations, and also putting the band on ice for a period, Butler has come out on the other side and, well, landed on his feet.
Following the shutdown of the music industry over the last two years, and recently bringing in a new drummer, Butler and his bandmates are moving headlong into the next, bountiful chapter of its storied career.
In conversation with the jovial, kindred spirit, Butler speaks in a humbled tone, not only about the past, but also his sincere hopes and aspirations for an existence — personally and professionally — that is currently one of balance and gratitude.
Smoky Mountain News: With the shutdown, what were some of the silver linings you sought out in your life?
Brock Butler: Well, I had just started to date my girlfriend. And, normally if you're courting someone [as a touring musician], it has to be done with planning where, "Oh, there's a week here we can steal some moments."
It's hard enough to try to meet somebody you vibe with, and then get to do all that. So, I had completely uninterrupted time to truly get to spend with her, and down in Florida where I'm living now with her and our dog.
As far as musical satisfaction is concerned, I did some live streams on Facebook and really tried to make the most of those — it kept me engaged. It was also a great opportunity to learn some covers I've always been meaning to learn, where now I had time to do it.
And just being home and sleeping on the same mattress every night. There were a lot of benefits to it, at least for me and my physical and emotional health.
SMN: It also seems like there's this renewed sense of self within P-Groove, where the band is really firing on all cylinders these days.
BB: I think we might be in peak form in a lot of ways [right now]. Because a lot of those obstacles were self-inflicted things, like partying too much. If your life is at a balance, then that's going to manifest into everything you do, the interactions within the band and stuff like that. And, I think now, everybody is living in a better, balanced way, [which] shows up to how we really enjoy hanging out and playing [together].
SMN: And that all plays into how P-Groove seems to be circling back into the mainstream jam scene again, where people are now realizing just how important and innovative the group was and remains.
BB: You're kind to say that. I mean, I certainly think it's pretty special, and I get the occasional message from people that tell me what the music has meant to them, how it's done something positive in their life. So, it all matters in that sense.
There seems [to be] a younger age group of people right now that are getting real stoked on some really cool music — [acts like] Goose, Billy Strings. And I hope that there would be some overlap, in that if people come across [Perpetual Groove] and hear what we're working on, they'll like it, too.
All of this plays into wanting to feel better in the way that I've mentioned. Instead of being sloppy, dusty, party animals, to have self-respect and be serious about the craft.
SMN: P-Groove will celebrate 25 years together in 2022. What do you think about that number, especially when you apply it to the road to the here and now?
BB: When I met [Perpetual Groove co-founder/bassist] Adam [Perry] at SCAD (Savannah College of Art and Design), it was my freshman year of college. I was still 17 and I met him the second night I was in Savannah.
I had just moved from Virginia to Savannah, and I overheard a conversation he was having, where he was discussing some band or something. So, I just went right in and said, "What are you guys talking about?"
And it turned out we were in same dormitory. He had his bass and amp with him. In my dorm room, I probably had more music equipment that I did art tools, to be honest. We had a lot of music in common, so I grabbed my guitar, and we jammed a little that night.
The friendship has remained and endured. We've been friends and collaborators and laughed until it hurts. Right now, I'm at his house in Atlanta doing tour rehearsal for our upcoming [Perpetual Groove] tour. We're all now in our forties. He's got two sons and they love "Uncle Brock." We have a good time.
And, you know, the dynamics have shifted over time. We also got a lot of grey hairs and all that kind of stuff. But, it's just mind-blowing and amazing to me [to look back on it all] — I'm aware of it, and I'm grateful for it.
Want to go?
Acclaimed lead singer/guitarist for jam-band legends Perpetual Groove, Brock Butler will be hosting a special solo weekend showcase from 8 to 11 p.m. Feb. 11-12 at Nantahala Brewing in Sylva.
Admission is $5 per person, per night (at the door). Both shows will be all ages. 828.641.9797 or nantahalabrewing.com.