Archived News
WCU historian, class watch developing Russia-Ukraine crisis
Thursday, January 27, 2022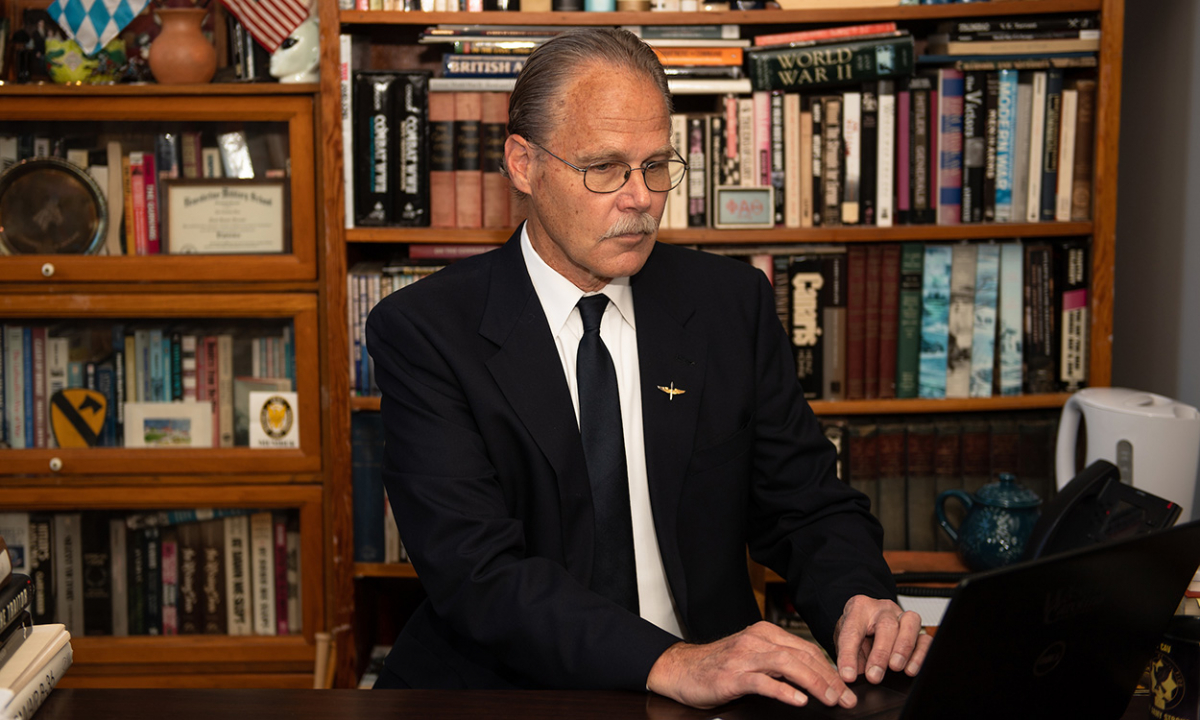 CULLOWHEE – David Dorondo, an associate professor of history at Western Carolina University, is watching the escalating tension between Ukraine and Russia with two perspectives. So are his students.
As a member of a NATO energy-security research task group, Dorondo is involved in international consultations being held with an increasing urgency about the crisis. As an instructor of the history course "Russia and the West," he sees the rapidly changing developments as a topic for class discussion.
Global attention is focused on Russia as that country increases a military buildup along the Ukrainian border, bolstering fears of an attack, along with its demands that Ukraine not be accepted into the NATO alliance. Some 100,000 troops have been deployed, escalating apprehensions that a repeat of the 2014 invasion could occur again – but this time, on a much larger scale.
U.S. Secretary of State Antony Blinken recently held further diplomatic consultations in both Ukraine and Germany. He met on Friday, Jan. 21, with the Russian foreign minister in Geneva. Meanwhile, the Biden administration said it is providing an additional $200 million in defensive military aid to the country amid soaring fears of a Russian attack.
"Russia has reportedly begun moving heliborne logistics units, close air support elements, and short-range ballistic missiles closer to the Ukrainian border and now plans further large-scale military exercises both in Belarus on Ukraine's northern border and at sea, presumably including the Black Sea," Dorondo said.
"Moscow knows that Washington and Europe will see all of this. These forces would be needed to support a further ground invasion. So, is Putin just raising the stakes in the diplomatic game? Now, watch to see whether fully manned Russian field hospital units begin to be forward deployed. That would be rather more ominous."
These current events also translate into Dorondo's coursework.
"It certainly feels like history is being made and can go any number of directions as we're speaking and studying things from the past century or two," said Caleb Hempton, a sophomore from St. Petersburg, Florida, in the class. "It sort of ties the whole thing together for me. I try to stay up to date on global happenings and have been paying attention to the Ukranian Crisis for a while now, but hearing about it both from my class and from my own personal research certainly has made me pay more attention. Especially when it seems things are very much down to the wire as they are now."
Dorondo has deep insight into modern European, German and Austrian military affairs, politics, socioeconomic developments and demographics from both historical and contemporary viewpoints, as well as in-depth knowledge of Russia.
As a member of the NATO research team, Dorondo provides historical-political context and, with the current regional conflict, his historical background helps inform NATO's energy-security and deterrence efforts.
Since the Russian economy is largely dependent on petroleum exports, Russia will need to use Germany's Nord Stream 2 pipeline, which Dorondo has studied extensively as a part of his NATO research into hybrid warfare. Unfortunately, whether Nord Stream 2's operation would be permanently halted in the face of a further Russian invasion of Ukraine remains an open question, he said.