Archived Reading Room
More questions than answers in this book
Wednesday, January 12, 2022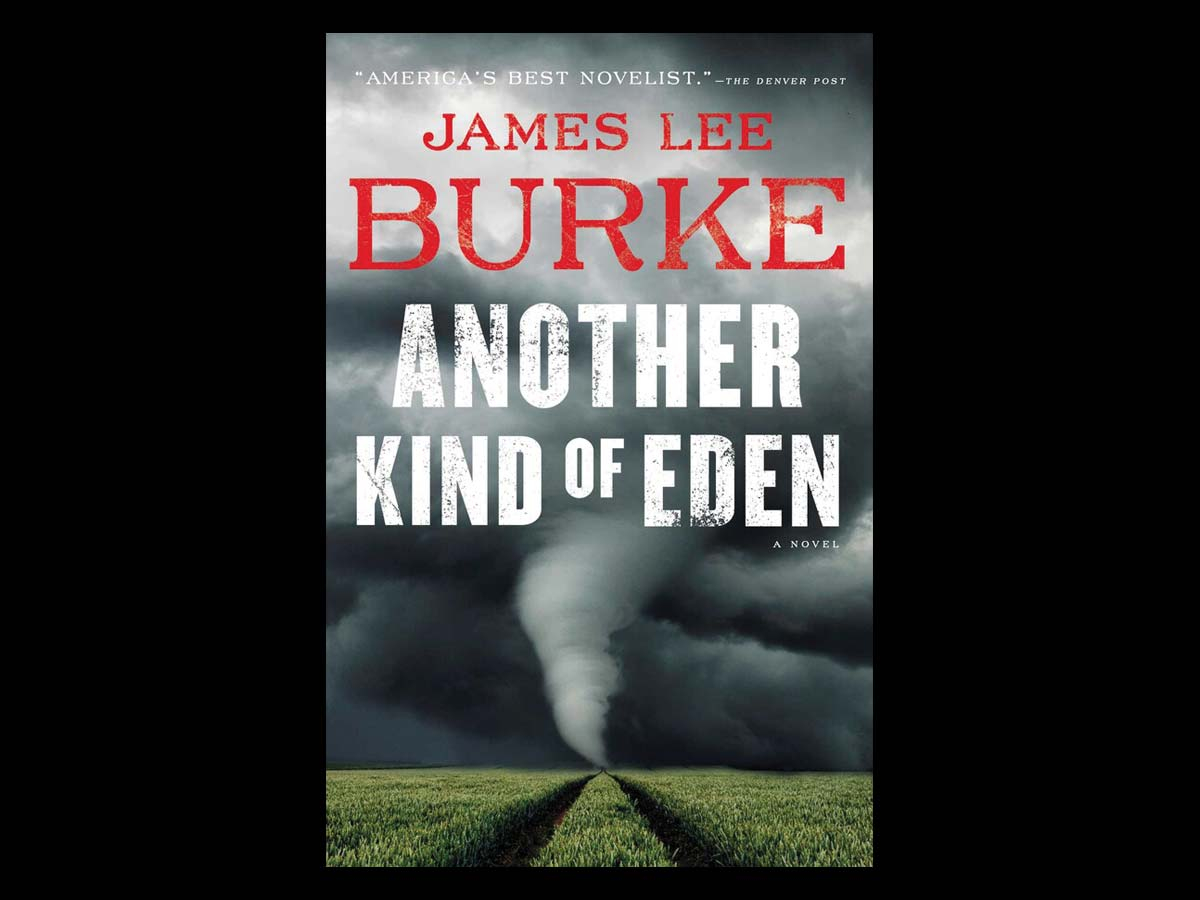 To get the most out of out of James Lee Burke's latest novel, "Another Kind of Eden" (Simon & Schuster, 2021, 243 pages), readers might want to first read Nathaniel Hawthorne's short story, "Young Goodman Brown." Here's a short synopsis that may help.
It's 17th century New England, and Puritan Goodman Brown leaves his wife Faith at dusk to go on some undeclared errand in a dark forest. While there, he stumbles onto an assembly of the townspeople, including Faith, who are gathered around a blazing fire and seem to have formed a coven of evil with devils and fiends. Goodman Brown and Faith are called forth as the last converts to join these ranks of sinners. When Brown urges Faith to "look up to Heaven, and resist the wicked one," he finds himself alone in the clearing, the fire and his wife, friends, and neighbors vanished. Though he cannot decide whether he has put his foot on the threshold of hell or was merely dreaming, ever afterwards he sees everyone he knows, including Faith, as evil.
Flash forward to the early 1960s, and Aaron Holland Broussard tells us in his "Prologue" to "Another Kind Of Eden" that "Young Goodman Brown wanders these pages." And that is the case, for Aaron himself assumes that role.
Aaron is an unreliable narrator, meaning the reader can't always trust Aaron's impressions of events taking place around him because Aaron himself is uncertain of reality. After a brief stint of teaching and trying his hand at writing a novel, Aaron has become a wanderer, drifting from job to job. He suffers nightmares from fighting in the Korean War, where his best friend, Saber Bledsoe, died or was taken prisoner. A psychiatrist once diagnosed him with dissociative personality disorder, meaning "there were three different people sheltering inside my skin." Normally a calm and peaceful man, when pushed beyond his limits Aaron can explode in violence.
In the spring of 1962, Aaron finds work at a large ranch and farm in Trinidad, south of Denver, Colorado. The owner, Mr. Lowry, treats Aaron like the son he has lost. Here Aaron makes friends with two colorful co-workers, Spud and Cotton, and falls in love with a waitress, Jo Anne McDuffy, who is also a skilled painter.
This may sound idyllic, but evil is lurking everywhere. Why is Jo Anne's art teacher, whom Aaron dislikes on first sight, hanging out with a bunch of drug-addled kids driving around the countryside in a school bus? Why do Reuben and Daryl Vickers so dislike Aaron, and is one of them murdering young women in the area? Who is the man with no eyes who mysteriously appears throughout the story and what does he want with Aaron? Are the Lowrys good people or rotten to the core with wickedness? And is even Jo Anne really the good-hearted woman she seems?
Throw into this mix the ghosts of Comanche warriors and the murdered coalminers and their family members at the Ludlow Massacre, and you have a hallucinogenic tale in which reality itself is a shape-changer.
As Hawthorne did to New England's Puritans, James Lee Burke takes a wrecking ball to the facade of the 1960s counter-culture. Even today, some of us idealize that decade of flower children and "Make love, not war," the dawning of the Age of Aquarius, but there's more to the story. The young people on the bus believe themselves free, but are prisoners of conmen who control their every move through drugs and threats. Daryl Vickers is just as much a psychopath as Charles Manson. Detective Wade Benbow, who eventually befriends Aaron, is a man who seeks truth and righteousness, but significantly he is dying of cancer.
And like Hawthorne's "Young Goodman Brown," "Another Kind of Eden" sends a message to our own Age of the Mask. For months Americans walked around with bandanas or surgical masks wrapped around their faces, and some today continue to wear them, whether by choice or by government mandate. But the reality is that most of us wear masks, invisible ones, slipping them on to hide our fear and sorrow, our pain and anger, even our love. Several of Burke's characters put on such disguises.
Depending on our intentions, these masks strike me as natural. We exhibit one personality to our spouse and quite another during a job interview. As Burke shows us, it's when we use such masks to do wrong that they become odious.
At the end of "Another Kind of Eden," Aaron shares a couple of the lessons he's acquired during this ordeal: "I also learned that madness is madness, and we should not question its presence in the majority of the human race. And I learned, as George Orwell once said, that people are always better than we think they are."
In spite of some characters like the insane and vicious Daryl Vickers, I agree to an extent with Aaron and by extension, with James Lee Burke. I'm not sure the majority of the human race is mad, but certainly the world right now seems populated with a good number of crazies of all kinds. And yes, I think, as Burke puts it, people are better than we think.
Like his other 39 novels and two short story collections, Burke brings us a tale beautifully told. He is famous for the shape, lucidity, and local color of his prose, and he has certainly brought those talents to "Another Kind of Eden."
One final note: I've read many of Burke's novels, and have reviewed some of them in this space over the last twenty years. But this one … this one will stick with me much longer than the others. It raises more questions than answers, which is not a bad thing, and I will be pondering its meaning down the road.
(Jeff Minick reviews books and has written four of his own: two novels, "Amanda Bell" and "Dust On Their Wings," and two works of nonfiction, "Learning As I Go" and "Movies Make the Man." This email address is being protected from spambots. You need JavaScript enabled to view it.)