Archived Outdoors
Flat Top Manor renovation complete
Wednesday, December 22, 2021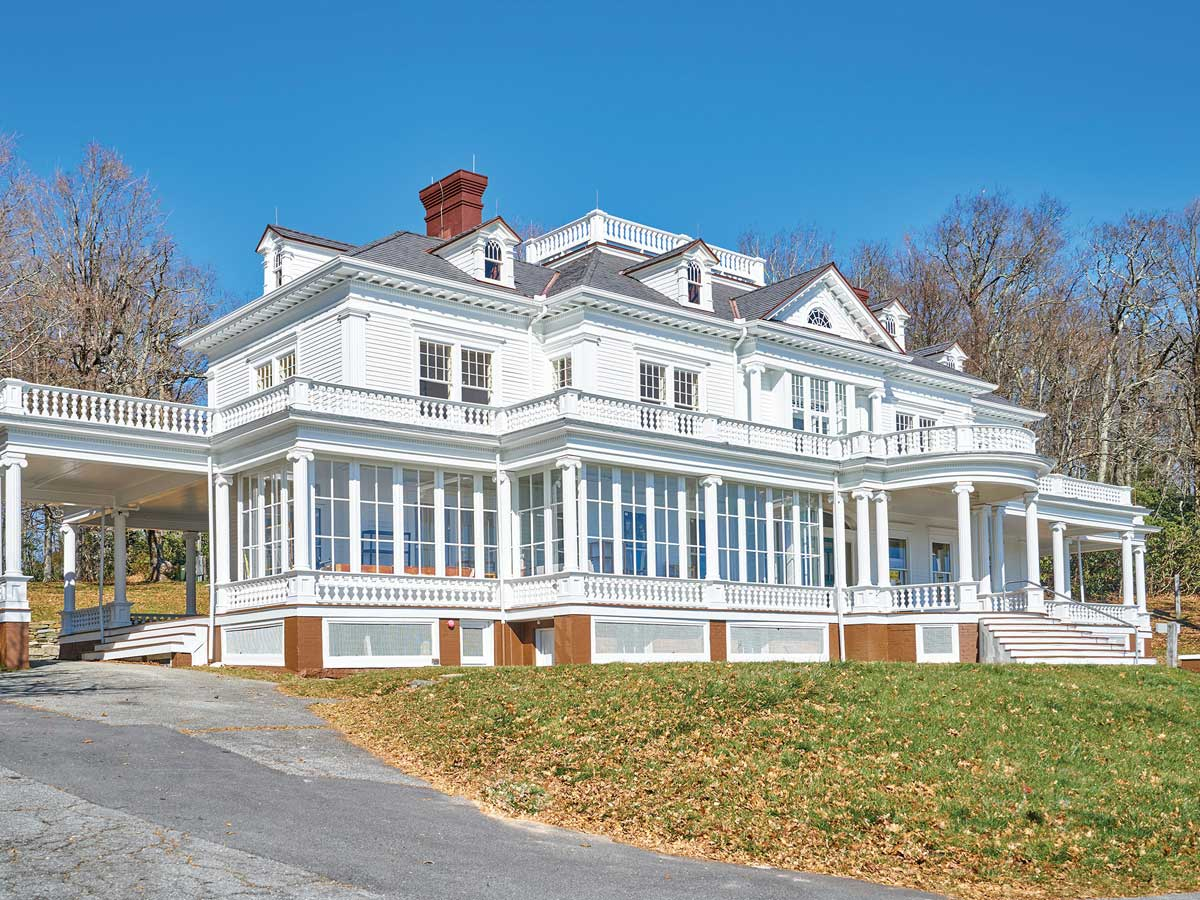 Moses and Bertha Cone built Flat Top Manor around 1901 as the centerpiece of their idyllic mountain retreat. Donated photo
A $2.4 million rehabilitation is complete at the iconic Flat Top Manor, located at Moses H. Cone Memorial Park on the Blue Ridge Parkway near Blowing Rock.
The project, which included 14 months of exterior renovations, was funded by Blue Ridge Parkway Foundation donors and the National Park Service, restoring the 1901 colonial revival-style home to its former glory.
For years, peeling paint, crumbling woodwork, decaying columns and even a boarded-up window at Flat Top Manor signaled that the former country home of Moses and Bertha Cone required repairs. In 2016, the Foundation began fundraising efforts for the exterior renovations and additional projects on the 3,500-acre estate.
"Not in its 120-year history has the exterior of Flat Top Manor undergone such an extensive restoration," said Kevin Brandt, project manager for the Blue Ridge Parkway Foundation. "With proper annual maintenance this work should last a generation or longer."
The project is one of many that Blue Ridge Parkway Foundation donors and volunteers have made possible at the estate, including the construction of restrooms at Bass Lake, clearing of vegetation on carriage trails, care of the hydrangea garden, and the installation of a fire suppression system in the manor.