Archived Reading Room
More than just a ride on the rails
Wednesday, December 22, 2021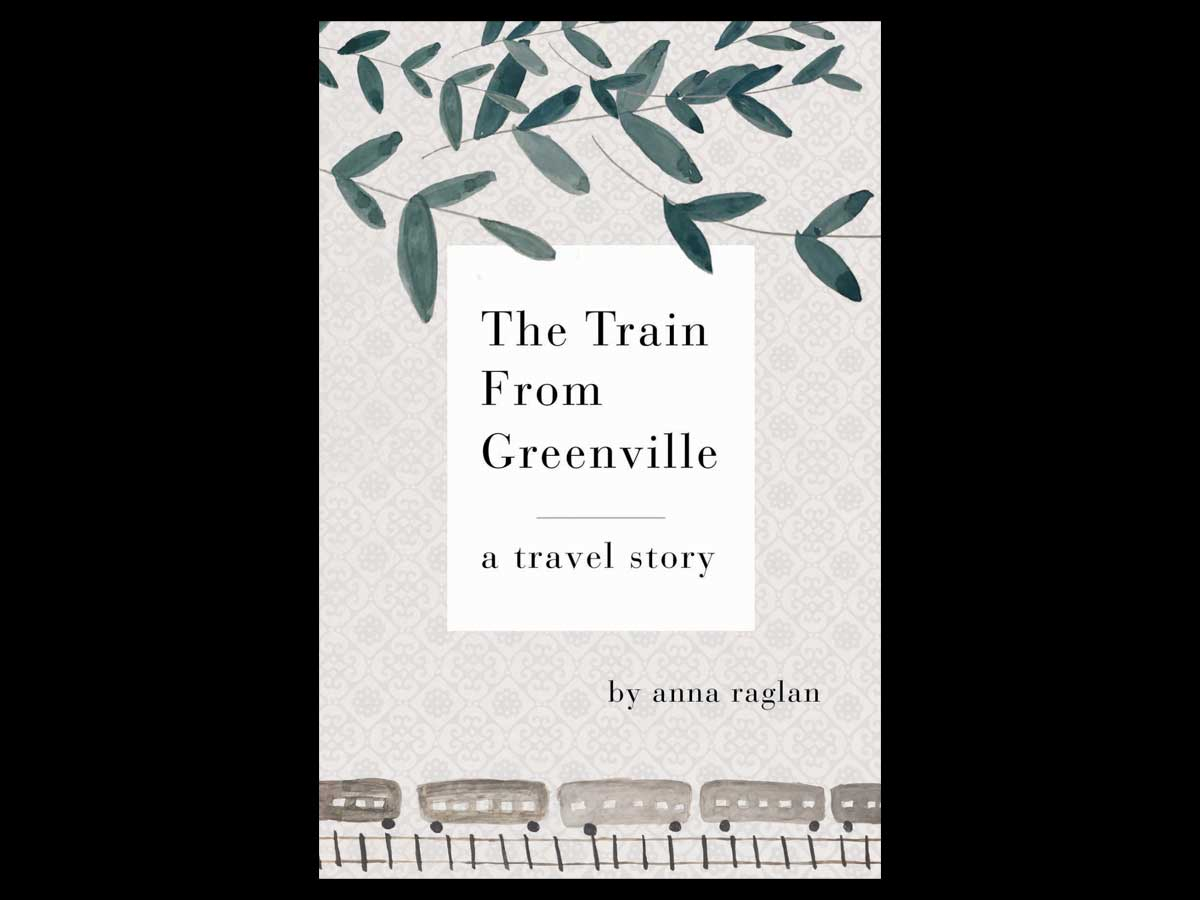 In the years after the Civil War, train travel in America exploded. Rail lines soon crisscrossed the country, bringing travelers from San Francisco to New York, from Savannah to Boston.
Just a century ago, for example, trains brought tourists from states like Georgia and Florida to towns in Western North Carolina. In Waynesville, carriages and wagons would meet the train — that stable house still stands — and carry travelers up the hill to the town where there were hotels and boarding houses waiting for them, their trunks, and their luggage.
During the Second World War, hundreds of thousands of soldiers and sailors traveled from one side of the country to the other, off to fight the nation's enemies in places forgotten by many Americans today: Tarawa, Iwo Jima, Kasserine Pass, Bastogne.
With a prosperous economy firing up the purchase of cars after the war along with the building of interstate highways, travel by train waned.
In "The Train From Greenville" (Old Tree Press, 2021, 237 pages), Anna Raglan recreates the magic often delivered by rail travel, the comparative leisure of a train compared to travel by air or by car, meetings with strangers, and watching the American countryside sliding past the windows.
In 2011, when the 50-something Anna decided to make travel an adventure and go alone by rail cross-country from Greenville, South Carolina, to Seattle to visit a close friend, she was nervous and jumpy about the trip. She had another friend help her make the reservations through Amtrak, packed and repacked her belongings, and was wary at first about straying too far from the train during its stops or leaving her belongings while going in search of the dining car.
Her trip also brought a series of misadventures. She and her driver, for instance, had trouble finding the Greenville station, and they had to hastily repack her bags to fit Amtrak's luggage specifications. By the end of her tale, however, when she returns to Greenville by train, Anna has become a confidant, able traveler of the railroads.
But there are better reasons for reading "The Train From Greenville" than the exterior details of Anna's trip.
First up is Anna Raglan herself. In her we meet a woman who loves reading, literature, and film, and who recounts scenes from books and movies as devices to deepen the thoughts she entertains while traveling and as commentaries on the varied people she meets along the way. As we come to know her more intimately through these pages, we realize that our guide is a wise person with discernment and a sense of humor, more critical of herself than others, quietly observant of her traveling companions, and far more generous with praise and attempted understanding than with criticism.
In part because of this personality of hope, we also come to see the trains she rides as microcosms of America. Again and again we along with Anna encounter kind and generous travelers.
Allison, one of the first passengers Anna meets, teaches her the tricks of enjoying the train. She treasures her conversation with the pleasant young man who got off at La Crosse because "We made each other laugh." She becomes acquainted with a former railroad man whose Prussian great-grandfather had become a homesteader, recruited by the railways, and learns lessons from him regarding the climate of North Dakota and the history of railroads. A Native American storyteller hired to entertain and inform passengers about the culture of the Plains had "a calming presence, like calm water. Being with him was, at the same time, energizing, as if he had learned to appreciate the beauty of who he was, the world he was born into, and the present moment. And it was as if that appreciation were catching."
Anna has a gift for capturing personalities on paper. Mitch, for instance, is "a man with shaved head and big wild eyes, a tank top, tattoos down both arms, shorts, hairy legs and sandals." As the two become acquainted, we learn that Mitch enjoys watching drag races, loves the music of Bruce Springsteen, and eventually, "at that point of friendship and trust where important things can make an appearance," he tells Anna about the time he killed a man during an altercation in his home.
Anna concludes her encounter with Mitch this way: "In writing this, I wish him the best. I'd bet money he's doing OK. When he comes to mind, the thought is always a happy one. Sometimes I catch sight of a small cloud and think of Mitch. I always smile."
The "Train From Greenville" shines a light on the divide in America. That divide is not between red and blue states so much as it is between the often dire news and commentary we receive daily from television and the Internet, and the reality of our lives, our interactions with family, friends, and neighbors, the clerks and cashiers we see in our stores, and the strangers we pass on the street.
The "Train From Greenville" is a timely reminder about the goodness of most Americans. Anna repeatedly meets folks willing to help her or others, pleasant people who enjoy the company of those around them.
Near the end of her travel memoir, Anna writes of another, shorter trip she later took by train: "Something had changed for me personally. I felt joy, before, during, and after this ride. I felt like I belonged on the train, that I was one of them, one of the regulars."
Reading "The Train From Greenville" can help make us feel that we are "one of them, one of the regulars."
Highly recommended.
Anna Raglan is a pseudonym. Her book is available online and from Hazelwood's Blue Ridge Books.
(Jeff Minick reviews books and has written four of his own: two novels, "Amanda Bell" and "Dust On Their Wings," and two works of nonfiction, "Learning As I Go" and "Movies Make the Man." This email address is being protected from spambots. You need JavaScript enabled to view it..)