Archived Opinion
Creating the holiday meant for me
Wednesday, December 15, 2021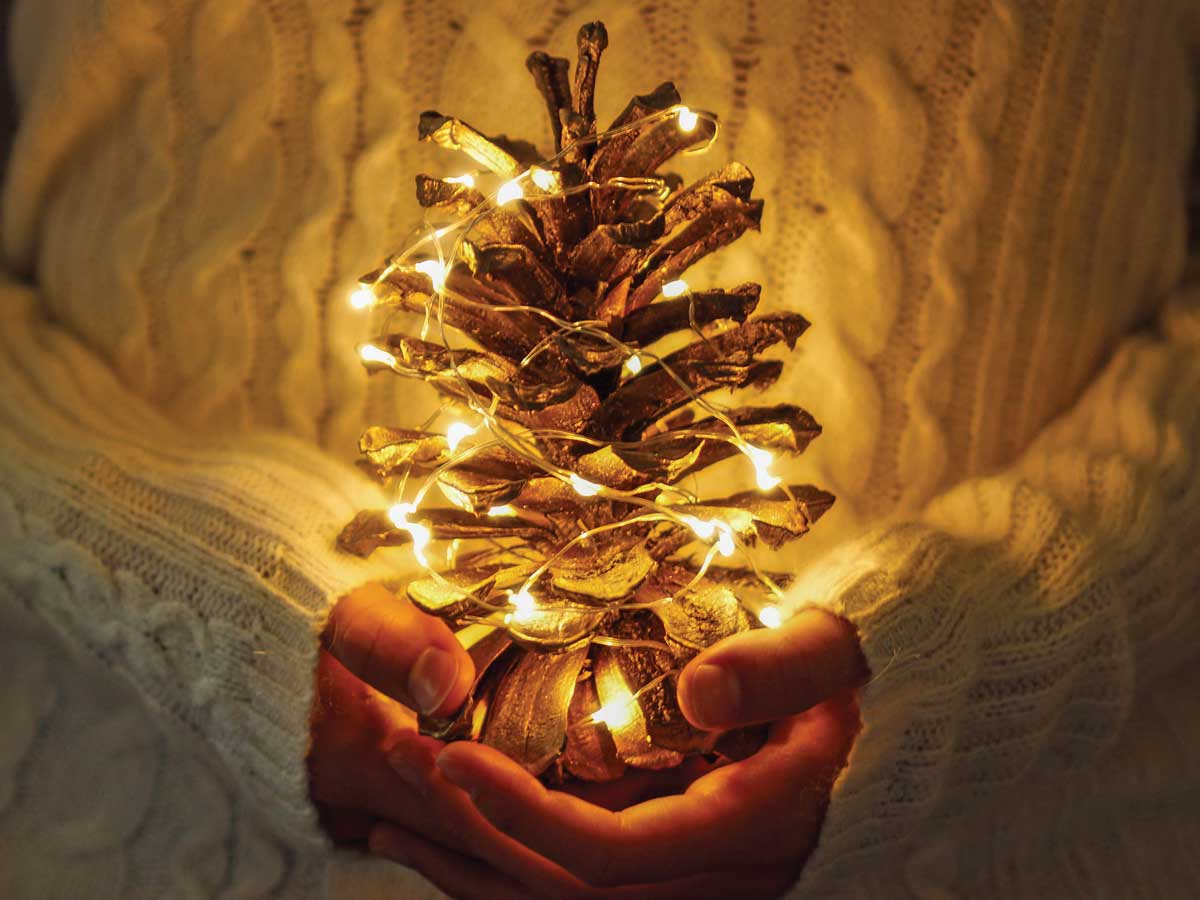 Glennon Doyle is a favorite writer of mine and currently hosts a powerful podcast called "We Can Do Hard Things." Doyle says what screws us up the most is the picture in our heads of how things are supposed to be. From birth, we're offered images, words, models and examples of the types of people we're encouraged to one day become.
For me, I learned I should make good grades, go to college, land a safe job, get married, have a couple kids and be a perfect wife and mother. So, what did I do? I got a scholarship to N.C. State, made excellent grades, went to graduate school at Appalachian State, became a school psychologist and teacher, got married, had two sweet boys, got some dogs, bought a house in the suburbs, went to church every Sunday, and so on.
But for some reason, things didn't feel perfect.
What we grow up to discover is that no matter how accurately we follow the template, "perfection" is elusive, an unachievable goal that doesn't exist. Emotion, stress, sadness, grief, disappointment, disconnection and restlessness will inevitably seep into our lives.
Perhaps as parents we should stop teaching our kids there is only one blueprint to follow. Instead, we should say things like, "Dream big!" "Choices matter." "Follow your heart." "Give back to your community." "Always be kind." "Call your brother." "Make smart financial decisions." "Be true to yourself." "Don't worry what other people think." "Create a life you love."
I also learned that making the holidays magical for my kids and myself was a must. Everything should feel special, festive, exciting and purposeful. For many years, I followed the rules and the holidays felt pretty great. But when divorce and death of a parent slapped me in the face, I realized life could become very precarious when following an outline someone else created.
Since 2016 when my mom passed, I've been reaching for that old holiday feeling, only to realize it's never going to return. For several years, I was very depressed during Thanksgiving and Christmas, wanting them to pass as quickly as possible so I could move on to January when there was no burden to feel gleeful and glittery.
Over the past few years, however, I've come to accept the loss of my mom and my family unit. Instead of longing for something that can never be, I'm leaning into the uniqueness and joy woven into my current life. I'm working hard to create new traditions, thought patterns and expectations that are realistic and more in line with who I truly am.
I've also learned some strategies and habits that not only help during the holidays, but during anytime of the year.
For instance, I try to stay off social media and connect with actual humans. People love showing life's highlight reels on social media, especially around Christmas. Folks can't help but compare themselves to others, and as we know, comparison is the thief of joy. It can make us feel "less than" and can be detrimental to the psyche.
I've really made an effort to stay off social media, especially Facebook, and spend time with real people cooking, playing cards, going for walks, watching movies, playing games or doing puzzles. Honestly, if I didn't have to utilize social media for work, I'd probably boycott it all together.
Secondly, I'm working hard to get enough sleep and exercise. For me, sleep and exercise are paramount at all times, but especially during the holidays. I suffer the entire day if I get less than seven hours of sleep, so staying up late simply isn't worth it. Exercise is also vital. Endorphins do wonders to tackle holiday stress and moodiness. While I try to work out daily for at least 30 minutes, to the point of breaking a sweat, I've noticed that even a 15-minute brisk walk boosts my spirit.
I'm also currently on a 30-day challenge to mediate for 10 minutes per day. Studies have shown that meditating for 10 minutes a day will decrease stress, anxiety and depression. It feels so good to shut my brain off and focus on my breathing. I can see why once a person starts, meditation becomes a lifelong habit. Meditation is a helpful antidote to holiday stimulation.
Most importantly, I'm working to be gentle with myself. Perfection is a myth. The sooner I began to accept that, the sooner I was allowed be myself and enjoy life just as it is. During the holidays, if something doesn't go as I planned or envisioned, I throw up my hands and say "Oh, well!" My goal is to look for those small, meaningful moments and hold them close to my heart.
Our lives will never mimic a Hallmark movie or Norman Rockwell painting, and I don't want my boys growing up feeling pressured to follow a life society designed for them. I want them to easily sink into the holidays and use it as a time to reflect and connect with those they love. No matter how hard we attempt to avoid it, this time of year will always feel a bit stressful and chaotic. Instead of trying to follow a ridiculous collection of rules or tasks, do what makes you happy and remember… the beauty is in the mess.
(Susanna Shetley is a writer, editor and digital media specialist with The Smoky Mountain News. This email address is being protected from spambots. You need JavaScript enabled to view it..)
Leave a comment
1

comment
Thank you, Susanna! All of it... so true! Merry Christmas to you and yours! Enjoy the Journey in all its imperfections!

Friday, 12/17/2021