Archived Outdoors
Sherpa rice returns to NOC
Wednesday, December 08, 2021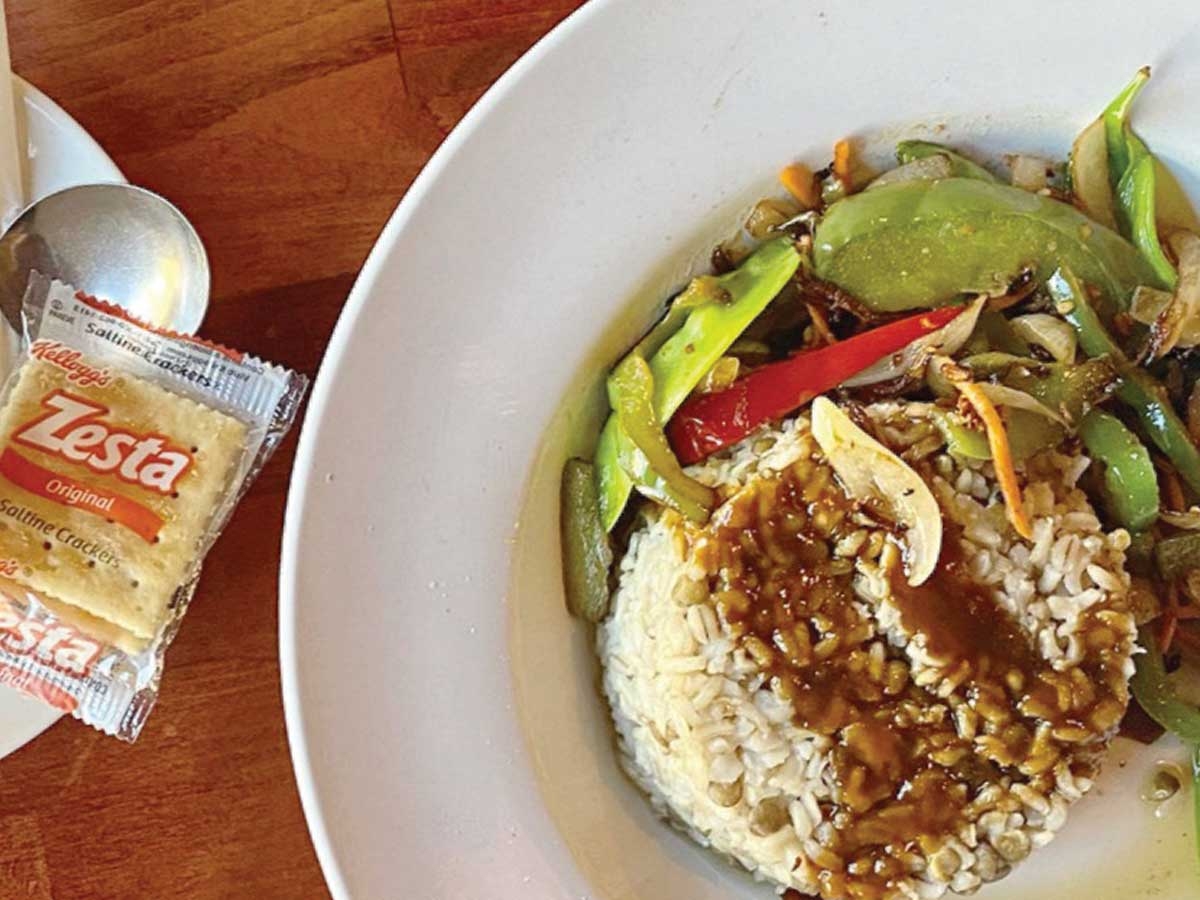 NOC's founders developed their recipe for Sherpa rice based on their travels to Nepal. Donated photo
River's End Restaurant at Nantahala Outdoor Center is once more serving its legendary Sherpa rice dish after locals and visitors alike begged them to bring it back.
Sherpa rice has been a staple on the menu since NOC's beginning, and it's hard to find anything like it in the South. Inspired by their travels in Nepal, NOC co-founders Aurelia and Payson Kennedy created the original recipe, featuring a medley of rice, beans, lentils and stir-fried vegetables with soy-ginger sauce.
With dropping temperatures calling for comfort food, now is the time to stop by and try it.
Leave a comment
1

comment
Gotta have the Sherpa Rice....with chili and onions on top. None better. The best choice after a few days on trail on Fontana!!

Wednesday, 12/08/2021