Archived Reading Room
Popcorn and caviar: a look at three books
Wednesday, December 08, 2021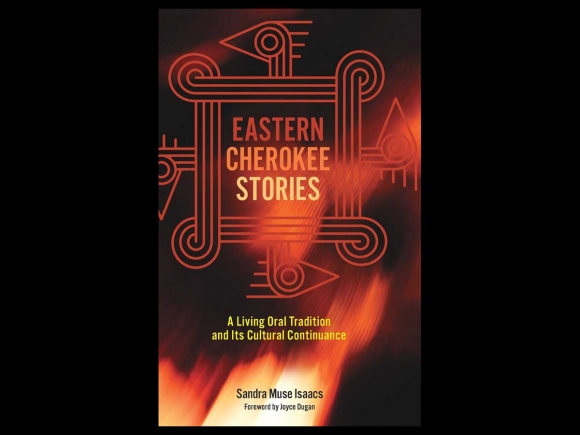 Popcorn has little nutritional value, but it's great when you have the munchies (and no, I don't puff dope or ganja or whatever name it goes by these days). Maybe you add salt and butter, or some other spice, but you just keep nibbling away giving little thought to how much you consume or whether it's good for you. It's a pleasure, pure and simple.
There are popcorn books as well. You open them knowing full well they're not going to enhance your mental or emotional health, because that's not what you're after. You want the entertainment, the distraction from the hardships of life, a vacation from your problems and from yourself.
Which is why I spent a recent weekend reading the large-print edition of Lee Childs' "Killing Floor" (Gale Publishers, 1997, 701 pages).
I've read a number of the Jack Reacher novels by Childs, and this one offered few surprises. Reacher is a big guy, a West Pointer and ex-military police officer familiar with weapons and trained in hand-to-hand combat. He travels around America without I.D. or credit cards or even a change of clothing — when he needs clothes, he generally shops in thrift stores, busy some new duds, and throws his old clothing in the trash. In each story he enters a town unfamiliar to him, immediately finds himself in the middle of some crime scene, fights the bad guys, beds a beautiful local woman, drinks coffee by the pot, and leaves in the wake of his passage a dozen bodies or more.
"Killing Floor" follows this formula. Reacher goes to Margrave, Georgia, where he and Roscoe, the female police officer who will be his love in this novel, become deeply involved in investigating a multi-million dollar counterfeiting scheme. Eventually, they team up with a detective named Finlay, a black former policeman in Boston, and slowly the three of them take on a murderous gang of swindlers who will stop at nothing to continue their lucrative racket.
Why do I read such books? For fun. For escape. For the pleasure of chomping on some literary popcorn.
It's the same reason other people read romance literature or certain fantasy authors. The pleasure may be momentary, and in a week I'll have forgotten the plot and most of the characters of Killing Floor, but for a few hours the story took me away from the mostly dark news of the day.
Now for the caviar.
Some books I've received in the mail for review I judged either too esoteric for readers, including myself, or they were simply too far beyond my expertise to read and fairly evaluate.
"Eastern Cherokee Stories: A Living Oral Tradition and Its Cultural Continuance" (University of Oklahoma Press, 2019, 306 pages) is one such book. Here Susan Muse Isaacs, a professor who is of Cherokee descent, examines the place of story-telling in Cherokee culture. In this academic study, she includes many of these stories and uses this oral tradition to show how it has served "as a means to promote nationhood and tribal sovereignty, to revitalize culture and language, and to present the indigenous view of history and the land."
Students of Cherokee history and storytelling will probably find much here of interest. The book seems extremely well researched — there are 49 pages of endnotes and bibliographic references at the end — and includes a good deal of local history as well.
Weighing in at around eight pounds, "The Dark Side: A Law Treatise on Judging — With Memoir" (2015, 770 pages) is a "wide-ranging sociological and legal study that looks at the history and politics behind a new court monopoly where judges assumed the power to declare ultimate law."
Here Caroline George Douglas, J.D., launches a massive attack on what she regards as the corruption in our court system, where, she writes, "judges routinely evade the Bill of Rights and the Rule of Law, with impunity." She describes her book as a "reader-guide for lay-people to learn how to recognize wrongs in the new system."
"The Dark Side" is roughly 9-inches wide, 12-inchew long, and almost 3-inches thick, and the daunting size of this volume was one factor in preventing me from reading what seems a thorough and well-researched about problems in American courts, especially with our judges.
Both of these books should appeal to specialists or to people wishing to dig deeper into matters of the law or the storytelling tradition of the Cherokee.
And now for something completely different.
Every day the quiet neighborhood where I live is invaded by a fleet of delivery trucks: Fed Ex, Amazon, UPS, and a mysterious unmarked white van. The pandemic undoubtedly has brought about a transition from shopping locally to ordering goods online.
At any rate, the holiday season is upon us, and I urge readers to shop locally when possible, especially in your community's bookstore, for your gifts. Over the past 20 years, many local bookshops have closed their doors, which is unfortunate as those establishments bring so much to our community. The staff and owners who operate these shops are usually passionate about literature, and we need that passion for paper-and-ink in our electronic age.
Furthermore, browsing through the shelves of these places is completely different than shopping for books online. Here we have the opportunity to discover titles and authors we would otherwise not have encountered. Here, too, we generally find literature about Western North Carolina, histories, biographies, novels, nature guides, and more, that we might otherwise miss.
Shop local this holiday season — and all other seasons as well. Keep the money in our community. Forge bonds with your town's merchants. They need us to survive, it's true, but we also need them and the services they offer.
(Jeff Minick reviews books and has written four of his own: two novels, Amanda Bell and Dust On Their Wings, and two works of nonfiction, Learning As I Go and Movies Make the Man. This email address is being protected from spambots. You need JavaScript enabled to view it..)