Archived Arts & Entertainment
This must be the place: Won't somebody tell me what I'm doing here? Won't somebody tell me where I'm going?
Tuesday, November 30, 2021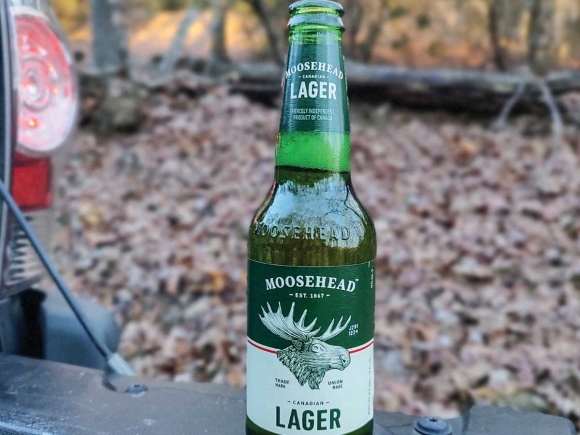 Finishing up my scrambled eggs and black cherry yogurt, I washed the dishes in the small sink. Dried off my hands and took another sip of my coffee. Mosey over to my ragged desk in my humble abode, in front of a dusty window with a slight view of Russ Avenue in downtown Waynesville.
It's Monday afternoon, about five minutes past one. The music of Minnesota troubadour Charlie Parr echoes throughout the one-bedroom apartment. Words and tones sinking into my heart and soul, melodies that conjure such deep and distance visions of people, places and things long gone from my daily existence. And yet, not forgotten — purposely and precisely remembered.
Parr's "HoBo" now swirls around my current position sitting on an old wooden chair (picked up at the thrift store around the corner) at the old wooden desk (picked up from a friend who left town years ago).
A sense of self and of time meanders throughout the back of your mind, up and down your spine and into your stomach: "Life is made up of long hours/That last about as long as you can breathe/And if you close your eyes and just let it roll on/You'll wake up and find you've missed out on everything."
Thanksgiving is now four days in the rearview mirror. December will be here by the time this newspaper hits the streets come Wednesday morning. The office holiday party is less than two weeks away (I have yet to purchase my "Secret Santa" gift). Soon, Christmas, New Year's Eve, New Year's Day, onward into a fresh calendar to be tacked up on the kitchen wall.
Honestly, I'm trying to not get ahead of myself. But, it can be hard to not do so. The whirlwind of everything this time of year. People to see. Places to be. Things to do. And for what? Memories. Photos cherished for generations to come. Conversations sparked. Laughter ensues. Foggy windows on a frozen night in the mountains of Southern Appalachia. Put another log on the fire, eh?
Gifts under the tree or handed out by happenstance that, perhaps, may change the entire trajectory of your life or the life of someone you felt deserved a unique present because you do aim to pay attention and observe the likes and dislikes of the person in question — the simple notion that one item can shift everything and anything within your perspective at a given juncture.
Lately, I've been reaching for my guitar more and more. It sits on the old couch, the old wooden chair and old wooden desk nearby. I grab it, tune it, locate a guitar pick, and start strumming. I don't have any particular song in mind. I just let my fingertips and whatever emotion I'm feeling spill down the fretboard.
I pluck the strings and stare out the window onto the hustle and bustle of Russ Avenue. Cars and trucks to destinations unknown. I wonder about the figures in each vehicle shooting by my field-of-vision. Are they happy? Why so sad? Who are they missing? Who are they excited to see soon? Do I know them? Do they know me? Do we really even know each other, truth be told?
As always, the mind wanders and ponders, usually about nothing and everything. Like clockwork, this time of year my thoughts head 1,100 miles away from this old wooden chair and this old wooden desk, to my native North Country.
I wonder how my mother is doing today, thinking about what to make for dinner or what old friend to meet for a margarita 'round 5 o'clock? Where's my father, at the local diner or chopping wood to keep the farmhouse stove going?
I think of my little sister. She's pregnant with her third child. We found out on Thanksgiving that it'll be a boy, the first male to be born in our family in the last 10 births. I'm already thinking about all the things I want to teach him and tell him. I think of my brother-in-law, and how proud of the father he's become, this guy I've known since pre-school, a good, trusted friend ever since.
And I think of my old best friend, too. Due to some heated conflict between the two of us years ago about some of his life choices, we lost touch for a long, long time. This is a person I'd literally spent every single day with from seventh grade through high school graduation, talked to every week I was away from home for college in Connecticut or my first newspaper gig in Idaho.
During the shutdown last year, we reconnected and have buried the proverbial hatchet. I bit the bullet and put aside my pride to rekindle a friendship set in stone that had gathered too must dust to my liking. With plans to trek back to the North Country for Christmas already in the works, I'm looking forward to sitting down at our favorite neighborhood bar, the Monopole — sharing some drinks and some tall tales of our travels since we last crossed paths.
I thought of him the other day after I finished a trail run in Jackson County. In celebration of the jog and the moment, I popped open a Moosehead Lager (pictured). Though a delicious, refreshing ale, in general, I normally buy it when I'm missing home, the taste of it immediately transports me back to Upstate New York.
Taking a big pull from the green bottle, I gazed down the old logging road from where I just emerged, the ridges of the mountains in the distance darkening with the falling late afternoon sun. I sighed, not out of frustration, but out of the heaviness of not only the past year or two, but also of life itself — the good, the bad and the ugly (but mostly the good).
Life is beautiful, grasp for it, y'all.