Archived News
Two countries, one literature class, brought together by WCU
Sunday, November 28, 2021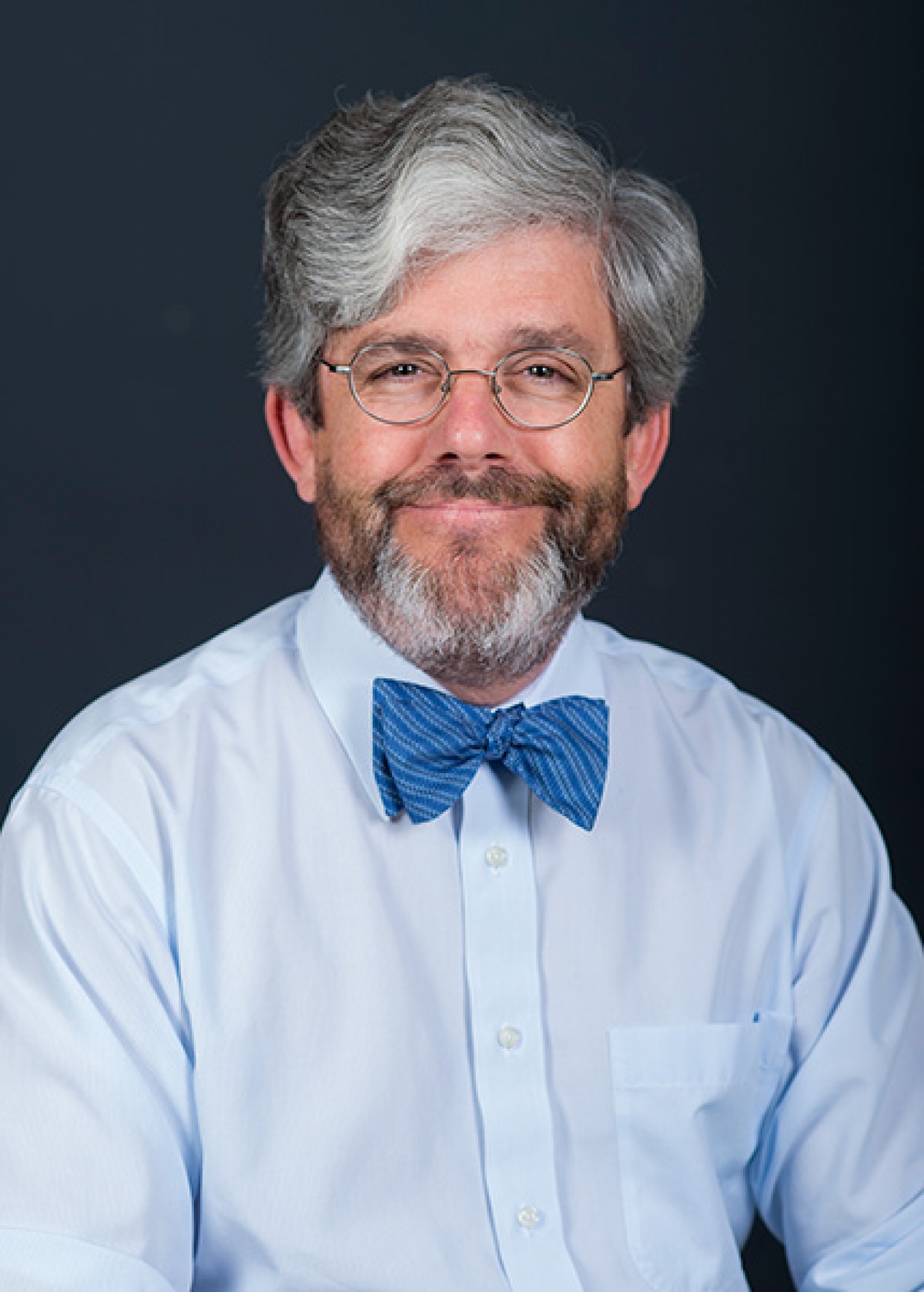 CULLOWHEE – Looking for study abroad opportunities in the midst of the pandemic, Brian Railsback, a professor of English at Western Carolina University, decided to try a virtual study abroad course – but unlike other digital efforts, he wanted to "team up" with a literature class from another country.
"As it happens, I have been invited to lecture in the Republic of Georgia four times, so I reached out to my good colleague, Irakli Tskhvediani in Kutaisi, the second largest city in Georgia," Railsback said. "We agreed to do a course together, 'Cross Cultural Readings: Georgia and the USA,' working out the logistics of technology, time difference and course content."
In addition, Railsback was added to the dissertation board of the Faculty of Humanities at Akaki Tsereteli State University.
The Republic of Georgia, a former Soviet state on the Black Sea, has a rich cultural and literary heritage, along with rigorous academics dating to antiquity. Students compared Georgian and American authors over several artistic periods, such as Romantic poets Walt Whitman and Nikoloz Baratashvili, or contemporary, post-modern fiction writers Carmen Maria Machado and Aka Morchiladze. WCU students prepared for the class by reading the 12th century Georgian masterpiece, "The Knight in the Panther Skin," by Shota Rustaveli.
"It was professor Railsback's idea to launch a joint online course that would address Georgian and American literature from the angle of comparative cultural studies," said Tskhvediani, professor of English and American literature at ATSU. "We tried to select for reading both classical and contemporary writers."
An additional course objective is to get to know students from a very different culture and, in terms of literature, see how the two countries navigated similar movements in literary history.
"The course focused on contextual analysis as well as on the close reading of individual works, striking a balance between the two," said Tskhvediani. "Providing some basic historical and cultural background information, the course delves into the textual subtleties across different literary epochs and movements. It was amazingly interesting to compare Georgian and American authors from different cultural perspectives. And last, but not least, it was an interactive class with the students actively engaged in all activities, discussions and debates."
While internet connections and technological differences from being continents apart brings occasional challenges, the course dynamics have thus far proven rewarding.
"This class has been an excellent experience in my penultimate semester," said WCU student Jacob Padillo, a senior from Lexington. "Of course, the cultural exchange offered in this course was an element that attracted me to take it, and I have not been let down. Learning more about Georgian culture through lectures and literature would be interesting enough on its own, but pairing these aspects of the course with the interactive element of speaking with Georgian students and professor Irakli has brought engagement and understanding to the next level.
"Personally, I have been working in my education courses more than my traditional English studies courses in the past few semesters, and I could not have chosen a better class to both get back to my literary roots and expand my learning this semester. There has not been a single uninteresting reading all semester, and the discussions that have accompanied these works have been just as captivating."
From a classroom some 6,000 miles away, Georgian student Ninutsa Nadirashvili had separate observations, saying, "I have noticed that Georgian students are more likely to bring up the historical context of the readings we are assigned or speak about stories that revolve around the author. American students are more concerned with the text itself. I am unsure of how this is a cultural difference, but there may be something to it. In addition, I have noticed that American students are really amazed or in awe of some of the Georgian work, while Georgian students more frequently express their frustration with understanding the material. This is, of course, because of the fact that American students are reading in their native language and the course, due to necessity, is in English entirely."
Konstantin Grabowski, an exchange student from Germany enrolled in the course, has a similar perspective as well. "I learned that there are many ways to read literature," he said. "American students tend to focus more on the text, where Georgian students look at the context and the time at which the literature was written. I also learned to view literature in a different way. No longer is it boring to me; it's fun to read when you study what the author is trying to express. This course also helped me to expand my own thought processes and to express my ideas about the literature more clearly."
The experience of students studying together across geographic and cultural boundaries is proving successful, and both professors feel there will further opportunities.
"It was the first international online course in the history of my home university," said Tskhvediani. "I think it was mutually beneficial. It was a great experience for Georgian students who enjoyed it immensely and, I hope, the American students did, too. I hope that this fruitful collaboration with Professor Railsback will continue in the future."