Archived News
Corbin, Pless secure critical improvements for Haywood County
Monday, November 22, 2021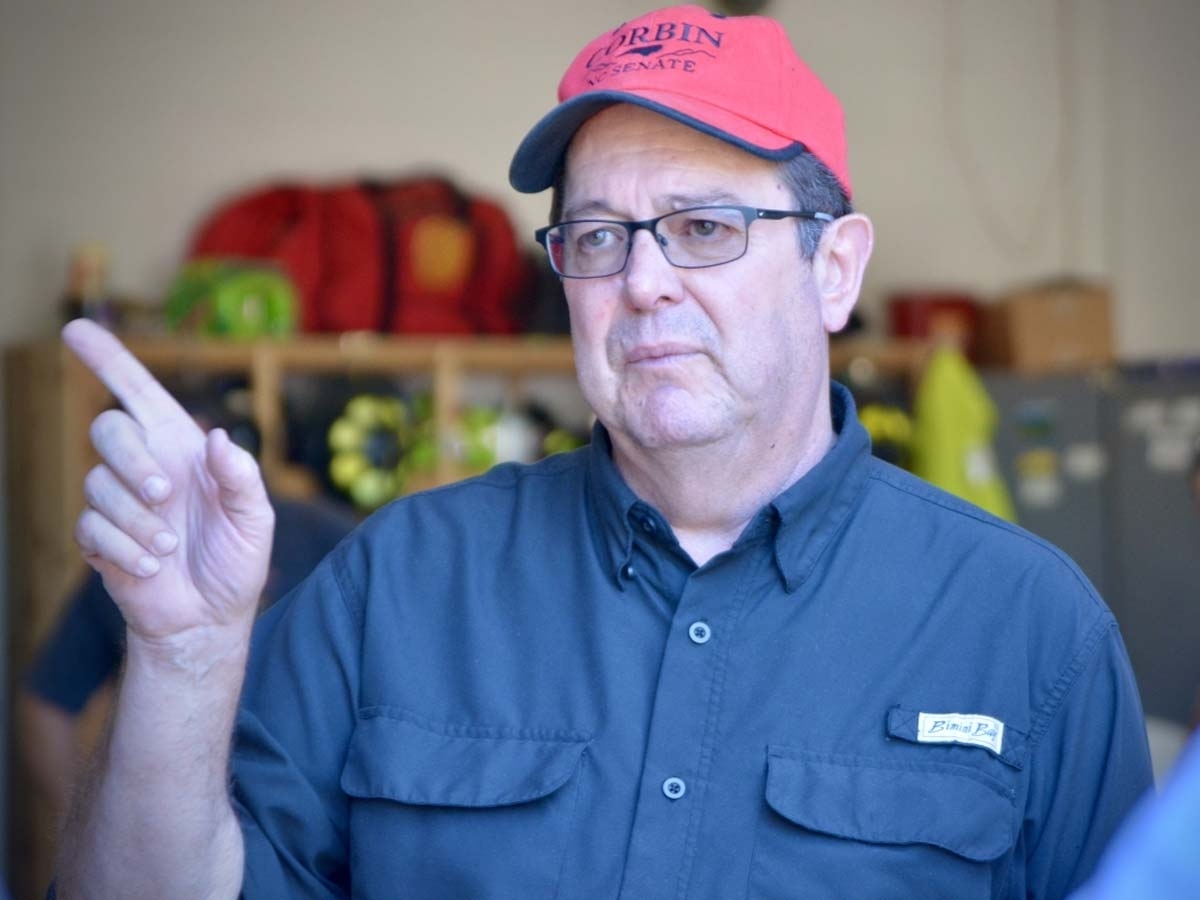 Sen. Kevin Corbin (R-Franklin) and Rep. Mark Pless (R-Haywood) secured critical improvements for Haywood County in the compromise state budget approved by the state Senate on Nov. 17 and the state House on Nov. 18.
"I am very happy with the passage of this budget. We were able to get more in this budget than has ever been included for Western North Carolina," Corbin said.
Senate Leader Phil Berger (R-Rockingham) said, "Sen. Corbin was instrumental in getting critical infrastructure and other projects approved for his district."
The state budget sets in motion a 10-year, $16.1 billion cash infrastructure and capital plan. It also includes a sweeping tax cut that reduces the personal income tax rate to 3.99% over six years and increases the zero-tax bracket to $25,500 for married filers. It increases the child tax deduction by $500 per child and eliminates the state income tax on military pensions.
"This budget addresses so many needs in our community that I could not mention all of them. Two items in this budget are close to my heart. The first is the $15 million pilot to provide a supplemental cancer policy for eligible Firefighters diagnosed with cancer," Pless said. "We found a way to take care of these heroes a little better. $460,000 for an Innovative Court pilot is another solution that will help provide a Judge and Assistant District Attorney to help with accountability and find ways to help address drug abuse charges in our community."
Speaker Tim Moore (R-Cleveland) stated "The substantial funding for the 118th District in the budget was a result of Rep. Pless's strong advocacy for his district."
The state budget includes $100 million in recurring funds for a new state-funded teacher salary supplement for lower-wealth counties to help them recruit and retain high-quality teachers. I am happy to announce that under the formula we constructed, all counties in this district are getting very significant and permanent pay supplements for our teachers. In Haywood County the recurring annual supplement is $971 per teacher. On top of this there are 5% raises for teachers, $2,800 bonuses using federal funds for most teachers, and step increases.
In addition to supporting the sweeping tax cut and infrastructure plan, Corbin and Pless successfully advocated for a $1.5 million grant to Bethel Middle School for repairs and renovation to the sports field, $200,000 grant to Haywood County Event Center for lighting and parking lot improvements, a $1.9 million grant for a new pedestrian walkway, $100,000 grant to the Town of Canton for Sorrell Street Park renovations, $1.2 million to the Town of Clyde for water and sewer repair and mitigation, over $9 million for the Town of Canton for water and sewer repair and mitigation, $1.5 million providing funds for dredging Lake Junaluska, $35,000 to Mountain Projects, Inc., and $143,776 for a local health department grant.
Total allocation for Haywood County $15,790,817.
State budget wins for rural communities
Broadband: $15 million allocated for 25 rural community colleges, and about $1 billion in federal funding to expand broadband availability, and establish the Completing Access to Broadband (CAB) grants program, as well as funding of broadband mapping, a digital literacy campaign, and more.
Health care: $4 million to incentivize providers to practice in rural regions through the Rural Health Loan Assistance program; $5 million for the federal Small Rural Hospital Improvement Program; and about $9 million for rural health infrastructure projects.
Water/Wastewater: More than $1 billion in historic investments in water/wastewater grant programs thanks to federal American Rescue Plan Act funds; the largest investment in water systems since the 1998 Clean Water Bond.
Small Business: $120.5 million in a second round of funding for the State Small Business Credit Initiative (SSBCI) (an initiative first established by the Small Business Jobs Act of 2010 and funded by the U.S. Department of the Treasury that has since been managed by the NC Rural Center); a $5 million Capacity Building grant program for Community Development Financial Institutions (CDFIs); and $3 million in nonrecurring funding in 2021-2022 and $2 million recurring in each fiscal year for the One North Carolina Small Business Program.
Housing: $170 million for the Workforce Housing Loan Program, which assists with "gap financing" of the federal Low Income Housing Tax Credit.