Archived News
Cawthorn Accepts AMAC American PATRIOT Award
Thursday, November 18, 2021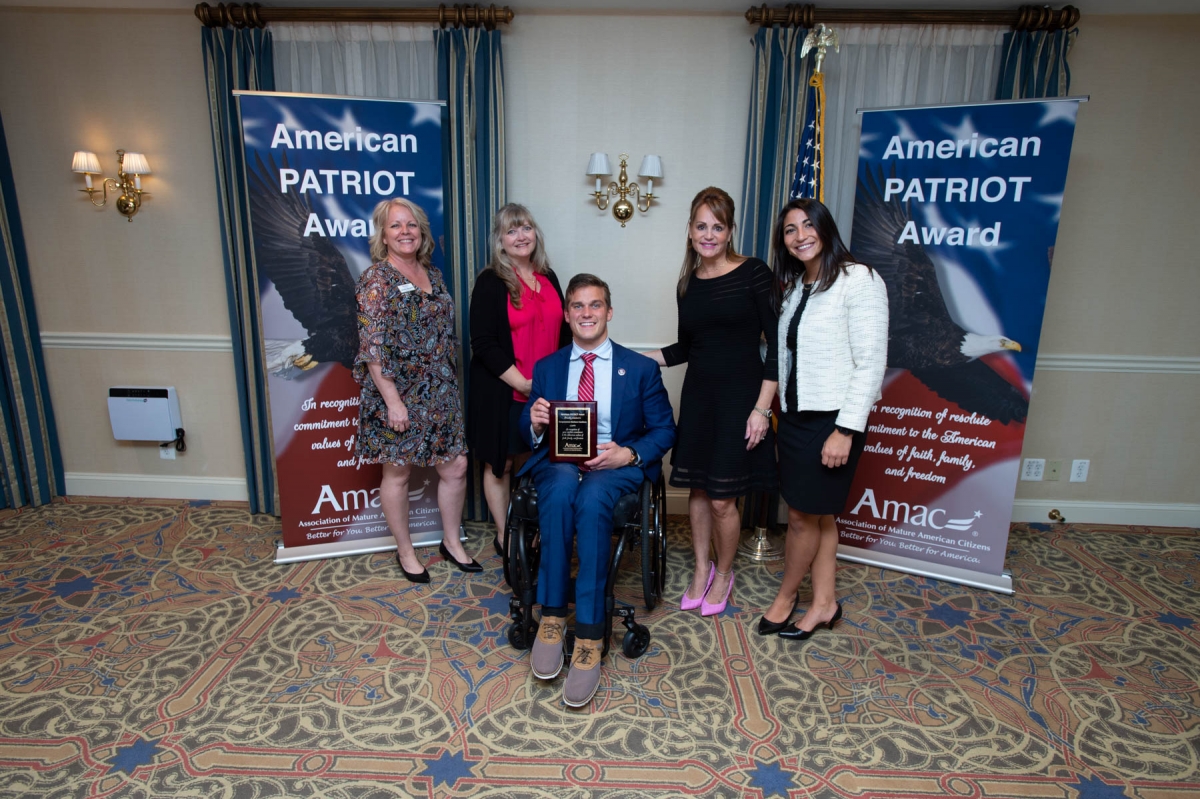 Congressman Madison Cawthorn accepts the American PATRIOT Award from AMAC CEO Rebecca Weber on Capitol Hill
Washington, D.C. — On Nov. 2 on Capitol Hill, Congressman Madison Cawthorn accepted The Association of Mature American Citizens (AMAC) American PATRIOT Award for standing up against harmful policies currently being advanced in Washington, D.C., and by consistently promoting the American values of faith, family, and freedom.
AMAC CEO Rebecca Weber, surrounded by AMAC staff and supporters, welcomed members of Congress to the awards event and personally presented each honoree with a custom AMAC American PATRIOT Award. The event attracted members of the House, Senate, and senior staff members during the day and for the evening reception, where Senator Mike Braun (R-IN) delivered remarks touting AMAC's efforts to protect the American dream and pointed out the increasingly radical policies of current Congressional leadership. Fifty-six members of Congress joined Congressman Madison Cawthorn in accepting the distinguished award.
AMAC Action President Bob Carlstrom said: "Congressman Madison Cawthorn has consistently defended the free enterprise system and the American values of faith, family, and freedom while pushing back against government overreach. As this administration doubles down on legislation that will dramatically expand that welfare state and hike taxes on the middle class, Congressman Madison Cawthorn continues to lock arms with AMAC and our 2.3 million members nationwide against these destructive ideas."
The American PATRIOT Award was first conceived by Dan Weber, AMAC's late founder – and the tradition carries on to this day. AMAC offers an alternative perspective on how to best solve the most pressing problems facing mature Americans and their families across the nation. There are over 2.3 million AMAC members nationwide including 8,906 in NC-11.