Archived Opinion
Inspiration from Mary Oliver, Sadhguru and Ted Lasso
Wednesday, November 17, 2021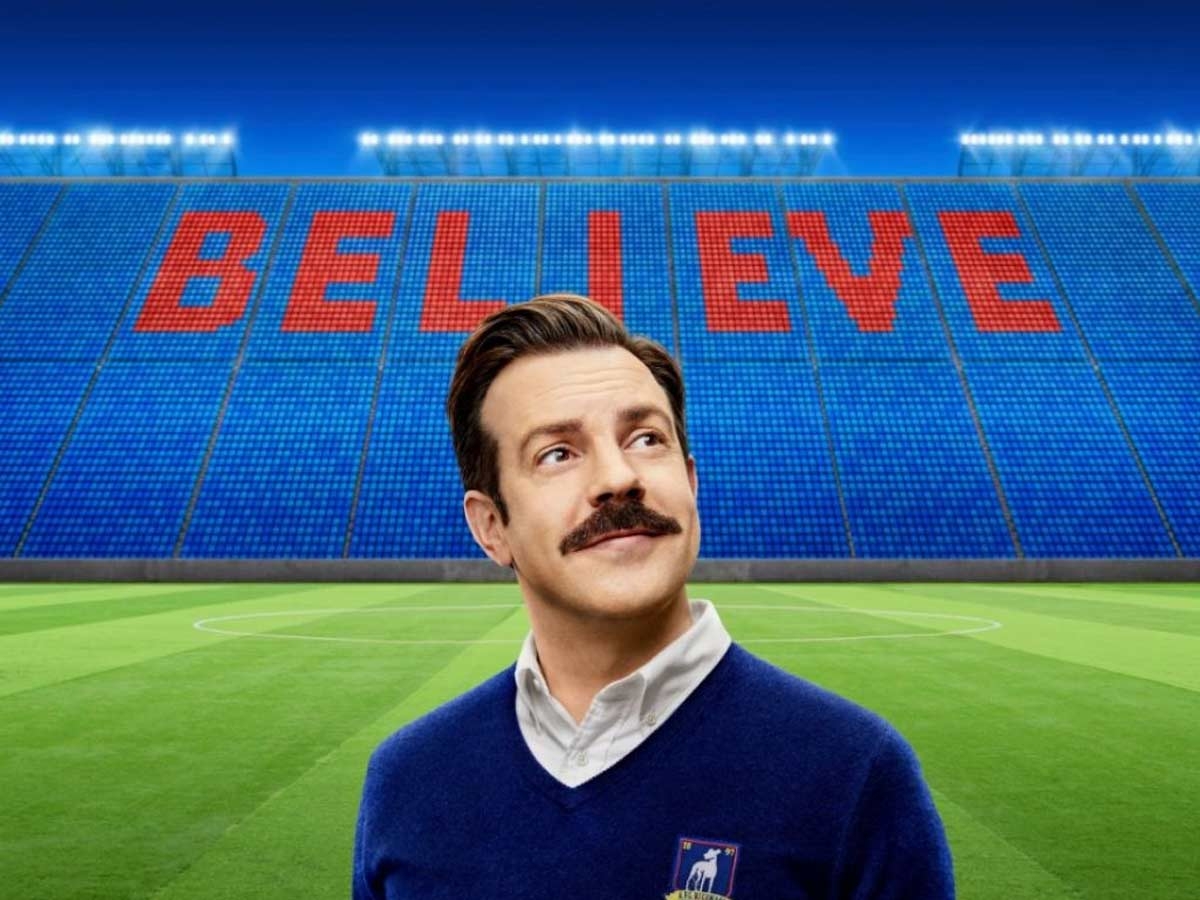 "Sometimes I need / Only to stand / Wherever I am / To be blessed." — Mary Oliver
Mary Oliver is one of my favorite poets. She never fails to stir emotion with her reminders that our existence is tragically short and we must work to create a life we love.
I recently listened to a podcast featuring Sadhguru, an Indian yoga guru and author. He said spirituality is in the here and now, not in an elusive afterlife. Whether you believe in heaven or not, we can all work to make our time on earth as joyful and purposeful as possible. Life itself can be a spiritual experience.
Sadhguru also said, "There are not good and bad people; only joyful and miserable people." I feel that statement says a lot about why the evil in our world is often backed by individuals who are suffering from their own misery.
Along with Mary Oliver and Sadhguru, I've found a third muse lately. His name is Ted Lasso. You've probably heard of his wildly popular show currently trending around the world. My boyfriend and I were a little late to jump on the Lasso bandwagon, but once we did, I was hooked.
In fact, I became so enamored with every character on the show, I began jotting down motivational one-liners. Below are a few of my favorites:
The harder you work, the luckier you get.
Doing the right thing is never the wrong thing.
If you're with the right person, even the hard times are easy.
Be curious, not judgmental.
Most of the time change is a good thing.
Every disadvantage has an advantage.
If you're comfortable while you're doing it, you're probably doing it wrong.
Problems are like mushrooms. The more you leave them in the dark, the bigger they get.
When it comes to TV, I'm a sucker for darker shows like "The Handmaid's Tale" and "Stranger Things." It's been a long time since I was pulled into a comedy. That being said, Ted Lasso isn't all giggles. There are a number of deeper themes and storylines woven throughout. Nonetheless, I find myself laughing and smiling during each episode. Additionally, the overarching goal for Coach Lasso is to make his players and others in his life better versions of themselves, and that philosophy inevitably influences the viewer.
In an attempt to create a better version of myself, I'm working to reconnect with nature. We've been hiking over the past few weekends. Even though the temperatures were a bit frigid, we suited up in hats and gloves and braved the windy elements to enjoy this beautiful world we live in. I'm a fan of cold weather hiking. The paths are quieter and more tranquil than in the warmer months.
As we trekked along the Cataloochee Divide and other trails off the Blue Ridge Parkway, the bright orange leaves swirled, no longer able to cling to their branches. Our dog, Ringo, happily frolicked around smelling parts of nature we humans could never detect.
Each time I finish a hike, my nerves feel calmer, my shoulders more relaxed. It's impossible to perseverate on silly, stressful thoughts when you're one with nature, breathing in fresh air and looking out upon a layered vista that looks like a painting.
Similar to hiking, I'm working to make a daily walk with Ringo a routine. He just turned one. I've let his hyperactivity overwhelm me many times during the past year. In an attempt to stop being frustrated by his puppy antics, such as chewing things and pulling items off counters, I've begun taking him outside routinely to play fetch or go on a walk. The results have been very satisfying. I enjoy him so much more now that I'm not trying to keep him inside all the time.
What I've also discovered is that our daily walks are not only good for him but for me as well. They're like a type of walking meditation. With it just being the two of us, I take time to breathe and look around, to notice things I've never seen or paid attention to before.
This entire time I've been waiting on Ringo to change his behavior but as soon as I changed my behavior, he's become the puppy of my dreams. Funny how that happens. We're quick to point the finger elsewhere when if we take a look at ourselves, we often find the change we are seeking.
The pandemic has taken a toll on most of us. Even those who didn't battle the illness feel transformed and worn down. It's as if we're all attempting to re-acclimate after COVID. And for many, life will never feel the same. The naivety and predictability that once existed now feels precarious. For me, the silver lining is that life feels more special, every moment and experience more meaningful than before. I'm trying to embrace the day-to-day and the small moments within those days because ultimately, that's all we truly have. Small moments that collectively combine to create our one and only precious life.
(Susanna Shetley is an editor, writer and digital media specialist with The Smoky Mountain News, Smoky Mountain Living and Mountain South Media. This email address is being protected from spambots. You need JavaScript enabled to view it..)
Leave a comment
2

comments
I enjoyed reading this. Well done!

Thursday, 12/23/2021

I enjoyed your article. I, too, like Mary Oliver and just discovered Ted Lasso. However, I will check Sadhguru.


D. McSweeney

Sunday, 11/21/2021