Archived Opinion
Back to near normalcy is a treasured gift
Friday, November 12, 2021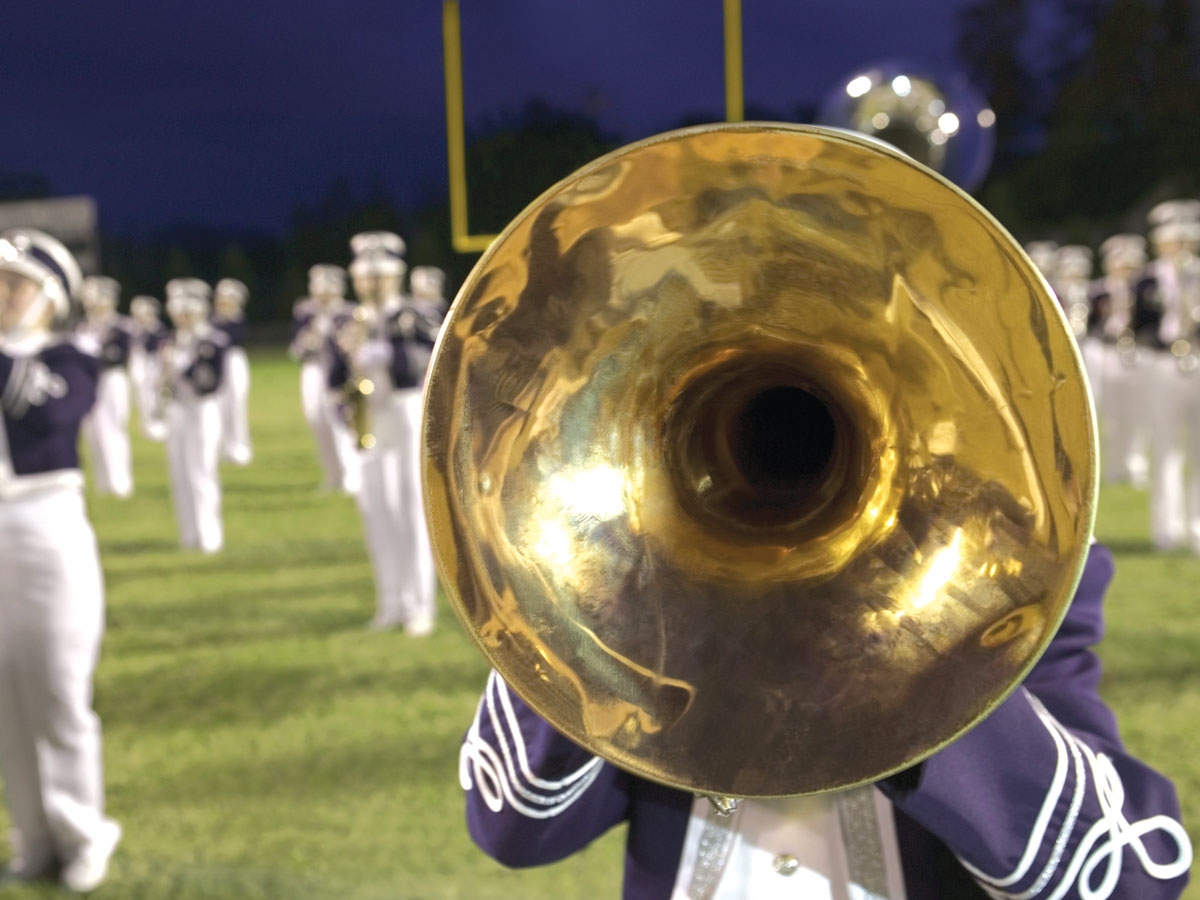 When practice begins each year for the new high school marching band season, summer is still bearing down, the sun boiling high in the August sky as a bunch of confused teenagers take their first tentative steps toward learning what will eventually become an intricate show with about 10,000 moving parts.
That seems very far away in those first few days. First, way before anything resembling a "performance," band members must endure a chamber of horrors known euphemistically as "band camp." For now, the most pressing factors (other than the oppressive heat) include showing up every day on time, applying and reapplying sun screen, remembering to drink water — lots and lots of water — from the mini-keg thermos purchased at WalMart, getting better acquainted with your instrument and its balky behavior, and learning how to watch for cues and absorb lessons from two patient shepherds, Mr. Wise and Mr. Ingle, who patrol their flock in standard band shepherd gear: polo shirts and khaki shorts.
Once the program is unveiled and the music passed out for the band to learn, the show is still a theory more than a fact. It will be many weeks before the show is ready for competition, and even then new parts will be added until it is completely, miraculously realized. It will be a shocking transformation from these first few days.
Going through a complete band season is like reading a rich, page-turner of a novel. All the elements are there. The unfolding plot with its assortment of conflicts, dramatic tension, crisis points, and resolution. The vibrant, colorful settings, arenas packed with fans and competing bands and the sounds of music suffused with the cheering crowd lifting into the twilight. The characters, as they are revealed and developed over the course of the book, some dynamically transformed, some funny, some heroic in spite of themselves. The themes. Success is realized against long odds, or disappointments that land hard and have to be processed on the long ride back home. Or that it isn't always easy to learn how to be an individual but also be part of a group. To a large extent, one's identity, one's character, is forged in that tension.
The biggest revelation of all is that none of the trophies, glittering as they may be, are nearly as important as the friendships formed, the greater sense of self that is slowly developed, the breakthrough epiphany of what it feels like to be part of something bigger than yourself, not any more or any less important than anyone else.
Yes, you are special. No, you cannot do this by yourself. The world does not revolve around you, regardless of what your parents — and others, maybe — may have led you to believe. The world needs you and your life has meaning, regardless of what your parents — and others, maybe — may have led you to believe.
Kids that need to be humbled are humbled. Kids that need to be lifted up are lifted up. More often than not, it's the same kid on different days. Our children certainly fit that description. Both have participated in the marching band for a combined seven years and counting, though last year's season was lost, another cruel COVID casualty. Our daughter had already graduated and moved on, but I was worried about how my son, a member of the drumline, would do without the band as the center of his social and emotional life. Answer: not great. We all missed the band season, and so many other things, of course, like everyone else.
We were afraid this season might be lost as well, especially when there was a spike of COVID cases among young people back in August. With dozens of students suddenly in quarantine and the community at odds over what to do and how to do it with respect to safety, every practice was an act of faith, a penny tossed into the wishing well. We knew that the season — indeed, the school itself — could be shut down literally any day, any minute.
With that as a context, every day, every practice, every performance felt like a gift. A week passed, then another week. The show got tighter as the days grew shorter, as the first chill tamed the summer heat, as the first splash of color touched the trees up on Balsam, as T shirts and shorts were swapped for sweatshirts and jeans, as the landscape ripened and then revealed its full palette of brilliant red, orange, and yellows until finally, the first hint of winter pointed its bony finger at the final performance on the calendar, a competition at North Henderson High School in early November.
The performance was just about as perfect as it could be, the culmination of months of hard work and countless hours of practice and persistence, the work of the students, the leaders, the volunteers, and the parents. As the band marched off the field and back toward the bus, some of its members for the last time, parents stood in a row and cheered them on. What a long march it had been, and yet so astonishingly brief.
We will always consider this season a gift, but the truth is they have always been gifts.
(Chris Cox is a writer and teacher who lives in Haywood County. This email address is being protected from spambots. You need JavaScript enabled to view it..)