Archived Arts & Entertainment
It will if we let it: MC Taylor of Hiss Golden Messenger
Wednesday, November 03, 2021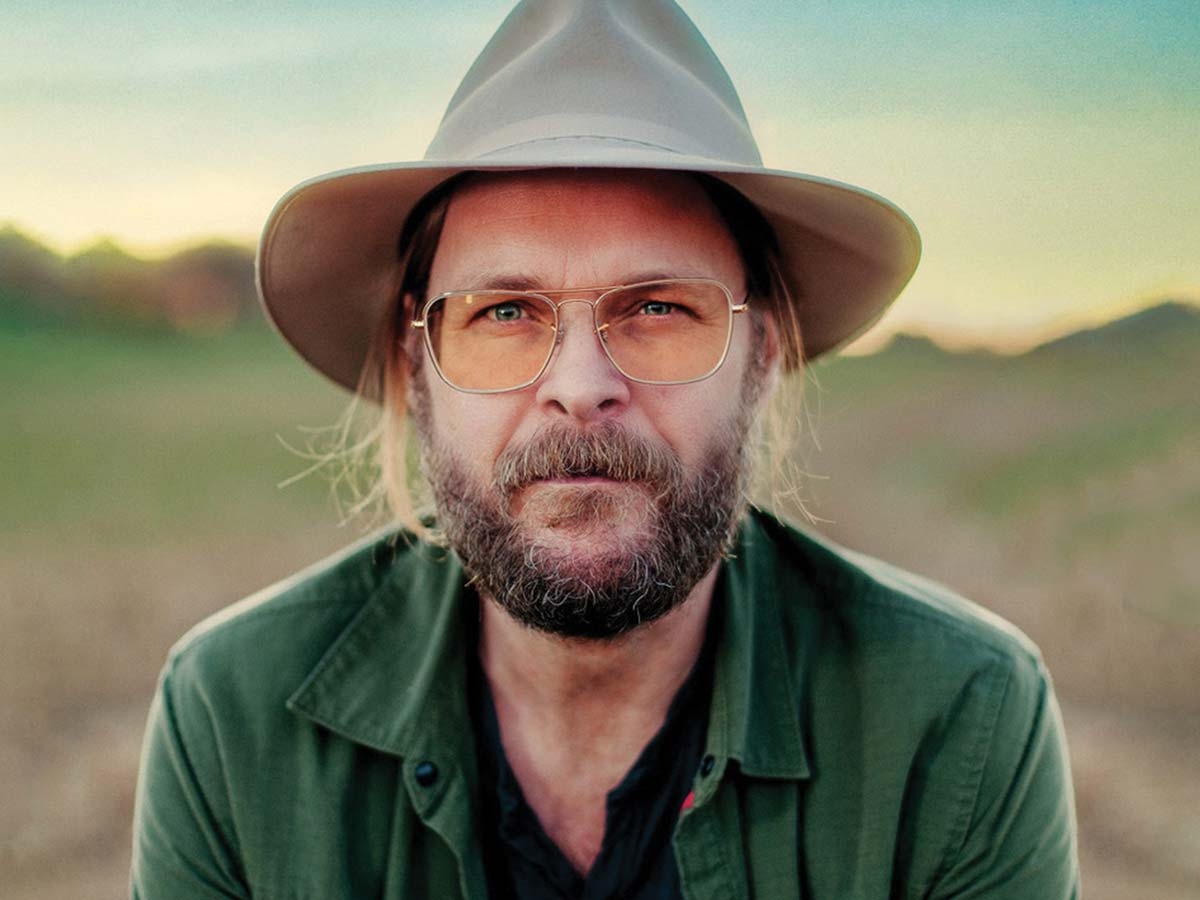 MC Taylor. (photo: Chris Frisina)
In a modern world of meaningless priorities, constant distraction, finger pointing and incessant white noise, Hiss Golden Messenger remains a safe haven for those looking to peel back the layers of heaviness we all seem to be carrying around these days.
At the core of the indie/rock group is North Carolina troubadour MC Taylor, a poignant singer-songwriter, one whose devil-may-care attitude and ethos comes from years on the road and in front of a microphone of die-hard music freaks and the curious alike.
Taylor pursues any and all tones, onstage or in the studio. The same goes for the people, places and things that he may cross paths with, whether purposely or serendipitously — nothing and everything (and anything in-between) sparking something within his vivid imagination and inclusive, radiating stage presence.
Smoky Mountain News: The music industry is slowly reawakening. Aside from the chaos of everything, what's been your biggest takeaway, as a traveling musician and as a human being?
MC Taylor: That's a big question. I mean, when everything shutdown, that was a time that coincided with me feeling like I needed a break from the road. Nobody could have guessed that we would still be sort of in this world [right now] that we entered in March 2020.
But, initially for me, I didn't understand the severity or the seriousness of it. [Back then], I welcomed it as a break. At this point in time? I would love to be able to travel and feel a bit safer. We're all starting to travel again, but I think that we're all doing it with some trepidation.
I think that audiences are both excited and enthusiastic to see shows, and I think they're also a little bit nervous. So, the energy in the room when we're playing is a little bit different than it used to be. And I suspect that it will be that way for a while.
SMN: And you have two young kids. I would surmise that one of the silver linings amid "all this" was being able to spend quality time with your family, where normally you'd be touring.
MCT: Oh, yeah. It's been incredible. And I'm not alone in this. I've talked to a lot of people that travel for a living that have kids. And this [past] year and a half off the road has really made me think about what this life asks of us, you know what I mean?
And it has made me wonder whether there is an in-between. The music business drives people really hard. So, for that reason, I have a really deep connection and relationship with my kids. I see them all the time. But, this past year has the most they've ever seen me uninterrupted.
So, I don't know. It feels strange. I don't have any answers. But, we'll see. We're still in the in-between right now. It's not like we're back to normal. There's still people cancelling their tours every day.
I have absolutely no idea how long it will be until we can sort of move through the world with the type of ease that we did before COVID came around. But, I suspect it's going to be a pretty long time.
SMN: And you try to find that balance. But, from the sidelines of observing you, you come across as someone that does value the life of a troubadour.
MCT: [Laughs]. I've been surrounded by those archetypes my entire life. So, it's hard to understand, for me, what is reality? What's fantasy? What's myth? How much do I need to participate?
When I'm the road, I'm trying to be pretty much on the straight-and-narrow. I'm not a super young guy anymore. [Laughs]. I'm trying to stay alive. The first 40 years you're given and you have to earn the next 40. And so, I'm in the process of earning my next 40.
SMN: What is the role of the songwriter in the 21st century?
MCT: You know, I've always been about this in my music, because it's just always felt valuable [to me] — the role of the artist is to tell people that vulnerability is OK. And, even more than that, it's something to be lifted up and celebrated. I think vulnerability is the key to all of us sort of finding collective peace.
Being a human being is the long game. If you're looking for the quick score, it's hard to make a life out of quick scores. It can be frustrating to play the long game. But, the story that you get out of the long game is so much more complex, and so much more interesting — maybe that's the game that I'm playing.
Highlands Food & Wine Festival
The annual Highlands Food & Wine Festival will take place Nov. 11-14 at various venues around the picturesque mountain community.
The intersection of fine wine, culinary delights and world-class live music, the events are as follows: Grand Tasting with Rufus Lee & The Handful Thursday, Nov. 11; Truckin' featuring Hiss Golden Messenger w/Erin Rae Friday, Nov. 12; Main Event featuring Amos Lee w/Diana Demuth Saturday, Nov. 13; and Sunday Shindig featuring Devon Gilfillian Nov. 14.
For more information, a full schedule of events and/or to purchase tickets, go to highlandsfoodandwine.com.