Archived Opinion
The circle of life for Main Street commerce
Wednesday, November 03, 2021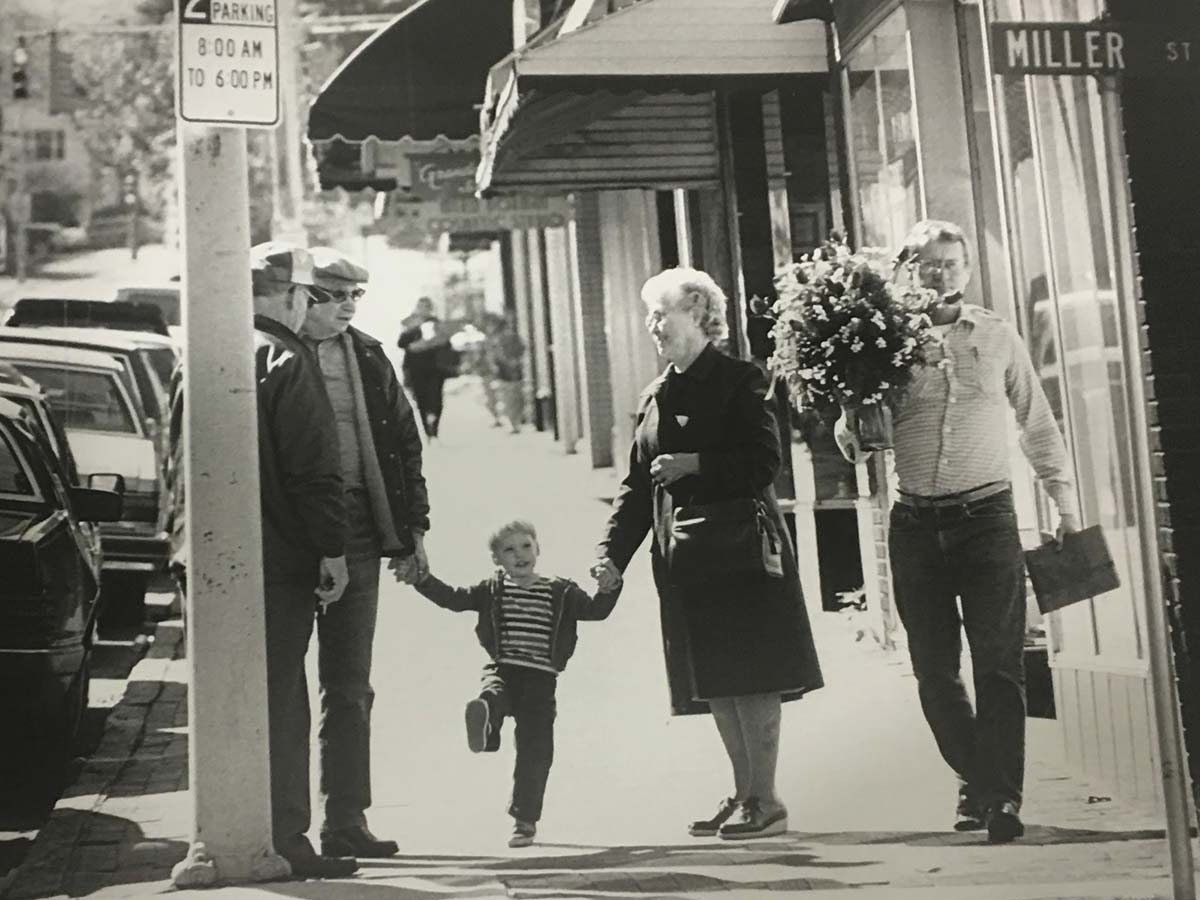 For several years, The Smoky Mountain News has partnered with the Haywood Chamber of Commerce to publish its annual magazine.
This year marks the 50th anniversary of the Chamber. One of our feature stories focuses on the history of commerce on Waynesville's Main Street. It's been a joy to dig into the past and chat with a number of business owners, many who have been around for decades.
While I've called Waynesville home for over 10 years, I knew very little about the origins of Main Street shops. As I interviewed merchants for the article, I learned of former establishments like The Toggery, the Open Air Curbside Market, Whitman's Bakery, Tom's Dairy Bar, Waynesville Hardware, Red Wing Gift Shop and others. I wish a time capsule could transport me into the past to experience those older locales during their heyday.
I grew up in Weaverville, a small Western North Carolina town similar to Waynesville. There weren't many retail stores so for our back-to-school or other types of shopping, we went to downtown Asheville. Most vividly, I remember shopping at Tops for Shoes and A Dancer's Place. We would spend hours in Tops walking the creaky floors and looking at all the racks of shoes. A knowledgeable associate in the children's department would measure our feet and help us find the exact shoes we needed or wanted.
A Dancer's Place, a retail store for young dancers, was located on Patton Avenue. My sister and I would hold my mom's hands and cross the busy streets from wherever we found parking with the goal of buying pink tights, black leotards and Capezio dance shoes for the coming season. They had a full-length wall mirror with a ballet bar, so while my mom was checking out or talking to the sales associates, we would play around at the ballet bar practicing our positions.
The nostalgia of Main Street for many Waynesville locals and my own nostalgia of downtown Weaverville and Asheville would not exist if it weren't for mom-and-pop stores and small town merchants. It's impossible to conjure those emotions when shopping at Walmart or Amazon.
Since my boys were little, I've tried to ensure they have experiences frolicking around any small town we can find, but especially their own. They are very accustomed to downtown Waynesville and even know some store owners by first name, such as Patricia at Affairs of the Heart. They love shopping in her store, eating lunch at Boojum, getting ice cream at 828 Market or going into Mast General to look at toys and pick out candy.
The experience of writing the Chamber article reminded me how integral our small businesses are not only to our everyday economy but to the very threads that weave in and out of the American psyche and our own memories.
As the holiday season rapidly approaches, consider moving away from Amazon, Walmart and other big box stores. Move toward neighbors, friends and community members who own businesses in your very own town. Do your research. Their prices are typically very similar to their chain competitors. In fact, buying local is often cheaper because you save money on shipping and handling and other unnecessary taxes and fees, not to mention the fact that your money is going back into our own economy.
When I was teaching, I had seventh-grade students who had never shopped or eaten on Main Street. They held the false belief that Main Street was for tourists. It made me sad to hear this. I've always been a champion for my town's merchants and have attempted to make that obvious to all people I encounter. It's a collective responsibility to ensure younger generations carry on the tradition and obligation of supporting local businesses. Of all the ways people tout "supporting America," this one is the most important and honorary, but is often forgotten in lieu of flashier, more selfish agendas. Let's do the right thing and shop small.
(Susanna Barbee is a writer, editor and digital media specialist for The Smoky Mountain News, Smoky Mountain Living and Mountain South Media. This email address is being protected from spambots. You need JavaScript enabled to view it..)