Archived News
Cawthorn refutes bombshell Rolling Stone allegations
Wednesday, October 27, 2021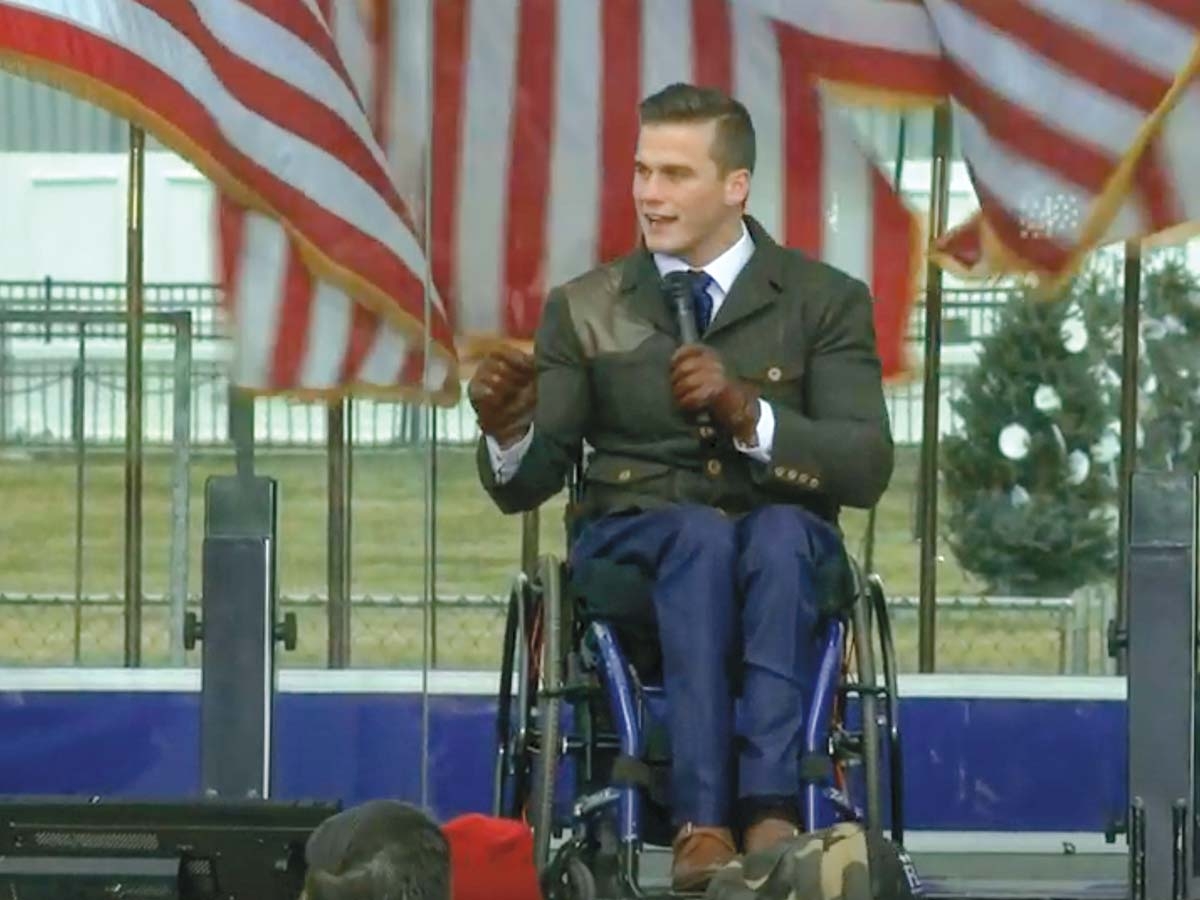 Rep. Madison Cawthorn, R-Hendersonville, speaks at a "stop the steal" rally on the morning of Jan. 6. C-SPAN screenshot
An Oct. 26 report in Rolling Stone based on the claims of two anonymous sources places Western North Carolina freshman Rep. Madison Cawthorn (R-Henderson) at the center of the planning of the Jan. 6 insurrection.
The sources, said to be organizers of the Trump rally that took place in Washington, D.C.'s Ellipse just hours before demonstrators stormed the Capitol, claim that they were part of conversations about overturning President Donald Trump's election loss with seven House members, or their offices — Cawthorn, Andy Biggs (R-AZ), Lauren Boebert (R-CO), Mo Brooks (R-AL), Louie Gohmert (R-TX), Paul Gosar (R-AZ) and Marjorie Taylor Greene (R-GA).
Cawthorn's office issued an immediate response, denying the allegations.
"These anonymous accusations are complete garbage," reads a statement provided by spokesman Luke Ball. "Neither the congressman nor his staff had advance knowledge of what transpired at the Capitol on January 6th or participated in any alleged 'planning process.'"
Also painted as a major insurrection figure in the Rolling Stone story is former NC-11 Congressman Mark Meadows, who vacated the seat to become Trump's chief of staff in 2020.
Meadows has been subpoenaed by the House's Select Committee to Investigate the Jan. 6 Attack on the United States Capitol .
It's not yet clear if Meadows will comply with the subpoena. Another man, former Trump advisor Steve Bannon, refused to cooperate and was found to be in contempt by the House. Those charges have been forwarded to the U.S. Department of Justice.
Cawthorn hasn't been subpoenaed by the committee.
When asked if he planned to comply in the event he is subpoenaed, Ball told The Smoky Mountain News he couldn't commit outright.
"Congressman Cawthorn will review any request related to the commission that comes his way and take it into consideration at that time," Ball said. "We can't make a blanket promise without reviewing the commission's specific requests.