Archived Opinion
When being a mom breaks your heart
Wednesday, October 20, 2021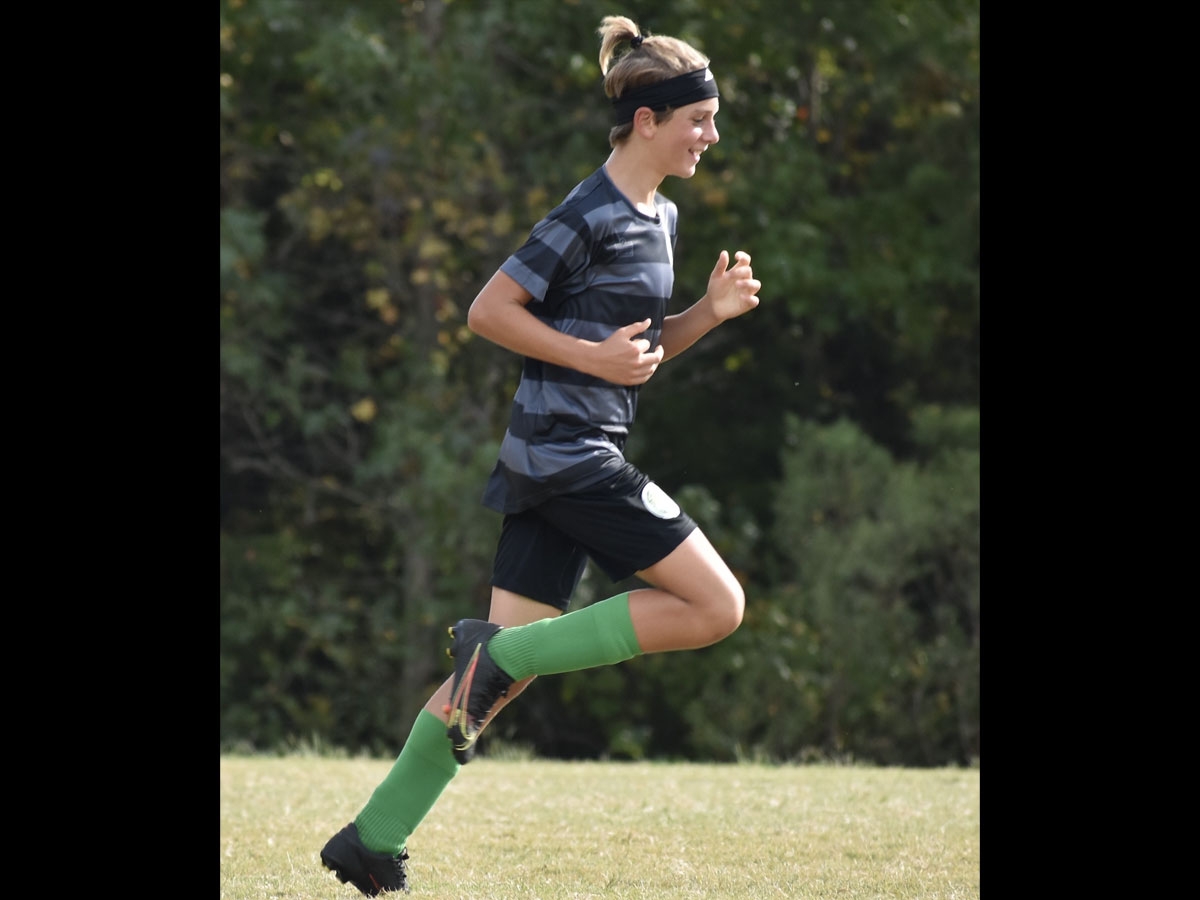 Photo by Tracy Ferguson
Being a mom is always hard, but there is something uniquely challenging about parenting an adolescent. For me, it felt like my 12-year-old morphed into a young man overnight. Within one calendar year, he grew six inches and three shoe sizes. I watched his pants grow shorter each day like he was a superhero molting into a larger, more powerful form. Suddenly his voice was deeper, and I found myself grasping for his little boy octave, the one without the baritone sound and crackly inflection.
Meanwhile, he became more agile, stronger and faster. His skills on the soccer field, swimming pool and track improved. He'd always been a good athlete, but his longer limbs and height gave him an advantage over players who'd yet reached their growth spurt. His features sharpened and he lost the baby fat that gives kids the appearance of innocence and vulnerability.
Despite his athleticism improving, the growth spurt also made his bones temporarily fragile. Within the last 15 months, he's broken three different bones in his right arm from skateboarding, snowboarding and playing ultimate Frisbee, respectively. The first one required surgery, all three required casts, and each incident put him out of sports and induced stress on everyone involved.
The little boy who once loved to hold my hand while walking around downtown Asheville to look around the rock and mineral store or play with the toys at Mast General now prefers to stay home and play baseball or kick footballs with his brother and friends.
My kid who was a little scared to watch "Ghostbusters" and Harry Potter is now asking if he can watch Outer Banks and Squid Game. He's curious about documentaries, books, shows and movies that feel too mature for him, but are they? Instead of asking to play Scrabble or Monopoly with me, he's got his AirPods in playing Cities:Skylines or FIFA on the PS4 gaming system.
Over the past five years, I have become skilled at traveling through the stages of grief. I've had to grieve the death of my mother, the loss of my marriage, the dismantling of my family unit and the selling of the family home. Grief is truly one of life's hardest emotions, mostly because we only grieve what we have once loved.
The way I'm feeling lately about watching my little boy grow up feels a lot like grief. I transition from denial and sadness to anger and bargaining and back again. I am grieving the loss of my child's boyhood. He's not a little boy anymore, but a young man. There have been many tears with this transition, just like the other episodes of grief in my life.
Yet, I've also learned there is a light at the end of the tunnel, which is called acceptance. After a while, one comes to accept the new normal and can even embrace it for the goodness, change and opportunity it offers. And the difference between grief over the loss of a loved one and the grief I'm feeling now is that watching a child get older also offers joy. I'm already noticing how very cool it is to have this adolescent in my life. He's brilliant, witty and discerning. While we no longer talk about which LEGO set he wants for Christmas or his favorite engine from Thomas the Train, we talk about politics, climate change, football scores and finances. It's inspiring and incredible to watch him grow up and become this new version of himself, this young person that will one day turn into a man who will be one of my dearest friends.
Most importantly, I can't make this about me. Yes, I'm struggling to watch my child grow up, but he seems to be enjoying it, this new freedom and independence that come along with adolescence. Instead of wearing him down with my sadness and clinginess, I need to build him up and support his endeavors and interests.
We had a long conversation recently that no matter how big or old he gets, it's important that we stay close, that he talks to me about the hard things and the easy things. He can get older, but I can't let him slip away.
For moms and dads of young ones, I know the days seem long and hard. There is a lot of mental stress and physical work when kids are little, but take the time to soak up every minute. Play a six-hour game of Monopoly or make a figurines with Play-Doh. Relish the fact you can still pick out their clothes or that they sit on your lap, or that you get to read them bedtime stories.
I look at my younger son who is nine and know that in a blink of an eye, he too will be an adolescent. I'm trying to hang on to every moment of his childhood. I don't want more babies but sometimes I wish I could go back in time and experience young motherhood for a fleeting moment, to remember what it's like to hear their little chattering voices and pitter-pattering feet.
With all of these hard emotions, there is also gratitude. Gratitude that my son is evolving into a wonderful, respectful young man. Gratitude that he is healthy and kind and works hard in school and athletics. Gratitude for the village of men in his life who are serving as incredible role models and mentors.
In the early days of being a mom, I thought that each phase would get easier, but it really never gets easy when you're a parent, does it? No matter how old our children are, there is worry and anxiety, but there is also the fiercest love a person can ever know.
(Susanna Barbee is a writer, editor and digital media specialist for The Smoky Mountain News, Smoky Mountain Living and Mountain South Media. This email address is being protected from spambots. You need JavaScript enabled to view it.)
Leave a comment
2

comments
Loved reading your article! I loved this boy and his family from the moment we met. You my friend are blessed and I know the journey to manhood will be filled with love and trials. Together- you will do this one day at a time! Love to you all!

Sunday, 10/31/2021

Beautiful essay.

Monday, 10/25/2021