Archived Opinion
One of those moments — the Rolling Stones
Wednesday, October 13, 2021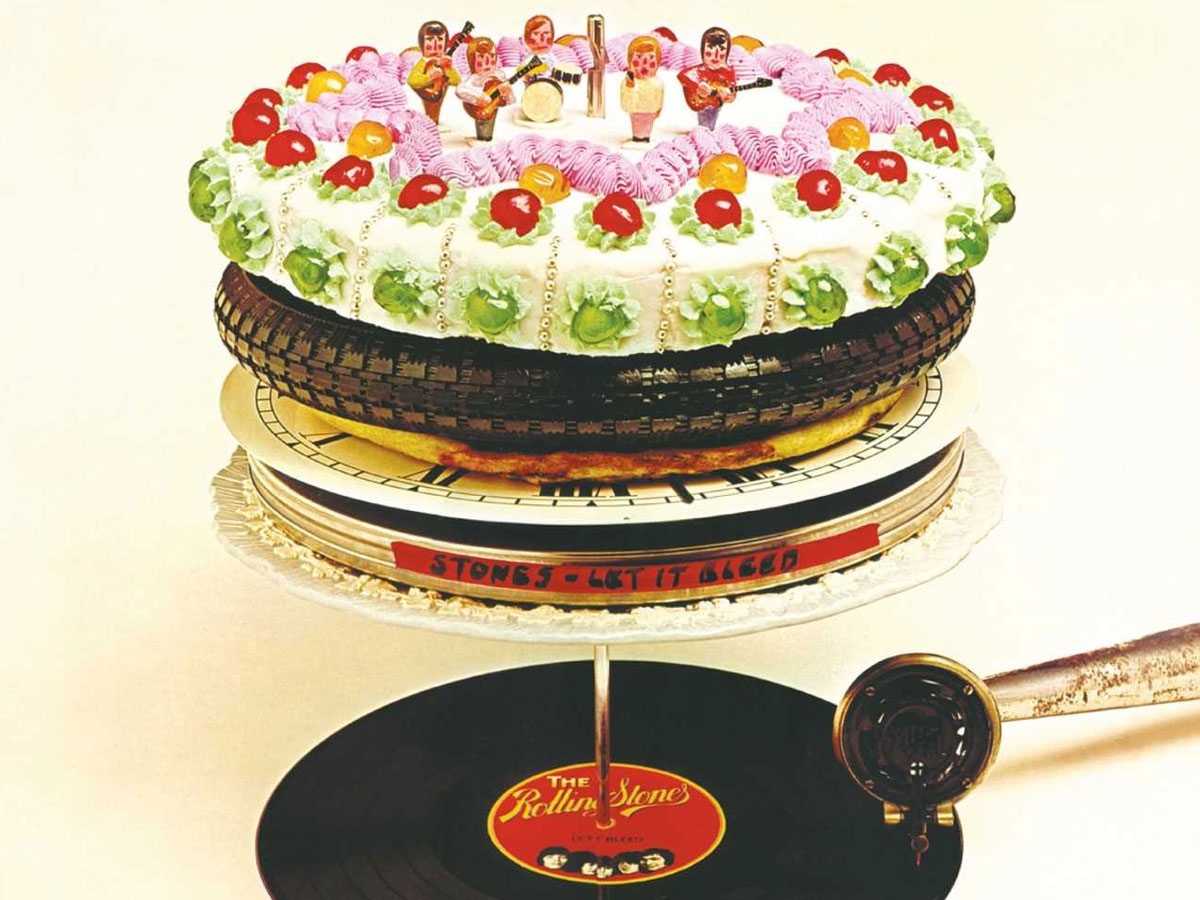 I bought my first record when I was 11 years old — a 45-rpm single by the Rolling Stones called "Angie" — at the Roses in Galax, Virginia. My Uncle Elgin used to drive Aunt Lillie and Mamaw over there to do some shopping, and if I was staying over (as I often was), I'd go with them and look at comic books and get myself a giant cherry Slushie.
I can't say for sure if "Angie" was the first Stones song I ever heard, since they had quite a few songs in regular rotation on the FM radio stations we could pick up in our small town. Maybe it was "Jumpin' Jack Flash" or "Honky Tonk Women" or "(I Can't Get No) Satisfaction." I heard these and several others, and loved them all, thrashing around in the back seat every time one of them came on and my parents were too distracted to change the station to the local dreadful AM radio station that would more likely be playing "The Happiest Girl in the Whole USA" or "Funny Face" or something similarly godawful.
Over the next 30 years, I collected just about every Rolling Stones album there was, playing them obsessively. Even as my musical tastes branched in this direction or that, the Stones have been my favorite band for nearly 50 years. Sure, I loved the Beatles like everybody else, but the Stones were more dangerous, more suggestive, more sexually charged. The Beatles wanted to hold your hand on your parents' front porch swing. The Stones wanted to sneak you into basement and do some exploring under your granny's homemade quilt.
Eighteen years ago when I met my wife, one of the very first things I did was give her two of my favorite Stones albums, "Let It Bleed" and "Sticky Fingers." She called me a few hours later the same evening and told me she loved them, "especially 'Wild Horses.'" Our whirlwind romance was forged with the Rolling Stones providing the soundtrack.
When the opportunity came along to see them a couple of years ago on their "No Filter" tour, we bought tickets with a few of our friends. Then COVID happened, and the tour was postponed indefinitely. Nearly two years later, as COVID lightened enough to make concerts possible again, the concert was rescheduled, but then drummer and founding member Charlie Watts died, once again putting a major damper on the show.
We decided to go anyway, although admittedly it had become more of a way to pay tribute to what the band and their music had meant to us than any expectation that the show would be much good. After all, Mick Jagger is 78 years-old. Late night comedians have been making jokes about Keith Richards still somehow being alive for 20 years or more. A lot of Stones "purists" insist they haven't made a decent album since "Some Girls," which was released 43 years ago.
We didn't care about any of that. We were going to see the Stones, and if it turned out to be mostly a nostalgic thrill than a great rock and roll experience, so be it.
The show was at Bank of America Stadium in Charlotte, where the NFL's Carolina Panthers play, a cavernous monstrosity that can accommodate 75,523 people. Our seats weren't what you'd call fantastic, but we had a decent "side view" of the stage and a very nice view indeed of the Charlotte skyline, which has a pulsing, ethereal beauty on a late summer night.
We endured a fairly non-descript, vaguely bluesy opening act, and then bantered with each other, speculating what might be on the setlist — the Rolling Stones could play 20 full shows in a row and never play the same song twice.
But there was something else. I've been to hundreds of rock concerts in my life. I remember how excited I was at the age of 16 when I saw my first concert, Fleetwood Mac and the Eagles, and even more so a year later when I saw KISS, as much for the sheer spectacle of it all as for the music I knew so well. This felt different. Or maybe it felt exactly the same. Maybe everything was new again.
All I know is when the lights flashed suddenly, illuminating the stage, and Keith Richards slashed the first chord of "Street Fighting Man" as Mick Jagger strutted forward to center stage just as he has been doing for 59 years, all thoughts of time long gone and especially of nostalgia were instantly vaporized. It was one of those very few moments of pure, perfect joy, a genuine communal experience, a bond between the band and the crowd.
The Stones played for two hours and ten minutes without an intermission, with Jagger running, dancing, strutting, and gyrating like a 20-year-old gymnast for the entire show. Richards and fellow guitarist Ronnie Wood, who has "only" been with the band for 46 years now, traded licks and big smiles all night long. Of course, there was a touching tribute to Charlie Watts as well.
Several of us are going back to see them again in November in Atlanta. How could we not? It's the Rolling Stones. Angie, don't you weep, all your kisses still taste sweet.
(Chris Cox is a writer and teacher who lives in Haywood County. This email address is being protected from spambots. You need JavaScript enabled to view it..)