Archived Arts & Entertainment
HART play, painter combine forces
Wednesday, October 06, 2021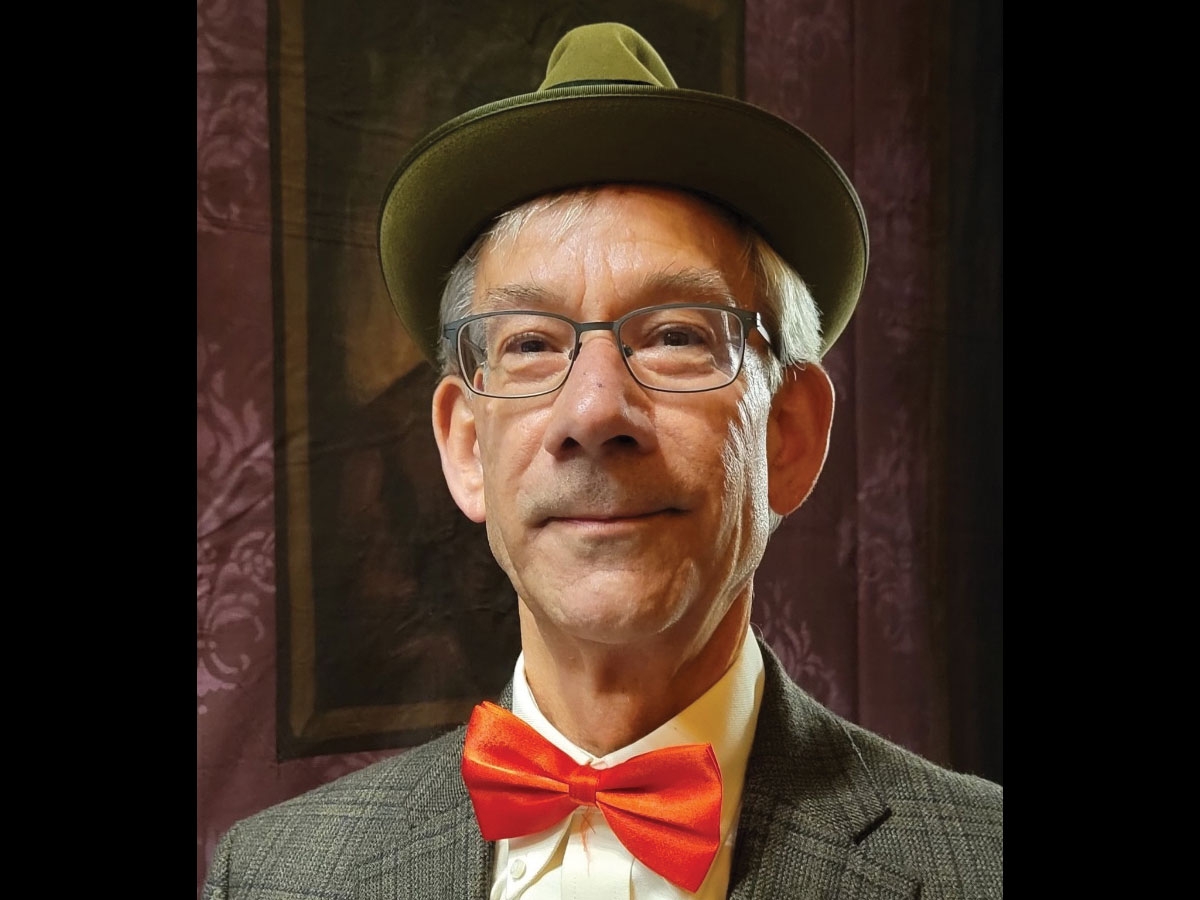 Jack Heinen.
When the Haywood Arts Regional Theatre (HART) in Waynesville needed a custom-painted portrait of an actor with his six-foot invisible rabbit friend, local painter Barbara Brook hopped to the task.
Working on a 5-foot canvas, Brook created the hero Elwood P. Dowd and pal Harvey on a scale to complement the family library stage set. Brook bookends her rabbit piece with her solo painting show at HART, on display in the mainstage lobby during the run of the play.
The production of "Harvey" will hit HART's mainstage at 7:30 p.m. Oct. 15-16, 21-23 and at 2 p.m. Oct. 17 and 24.
Brook says she started the oil painting with a traditional "family portrait" arrangement, using a photo of the lead Jack Heinen and the imaginary Harvey. "He's a real rabbit, just a giant one," said Brook. "The portrait looks like the actor, and I chose a dark background to give it a classical feel."
Winner of the Pulitzer Prize in 1944 for playwright Mary Chase, the play "Harvey" has a reputation as a comedy, and offers a view on the impact of mental illness before medications were prevalent.
It was made into a 1950s movie starring Jimmy Stewart and Josephine Hull. Hull originated the role on Broadway and won an Oscar for her film performance as Elwood's sister Veta, who grows increasingly disturbed by her brother's behavior.
Originally an oil painter, Brook took up watercolors 30 years ago, when her interest was sparked by her grandmother's self-portrait. Utilizing a glazing technique that brings luminosity to the work, Brook's paintings have earned recognition and numerous awards.
Brook teaches classes locally in watercolor and in Batik painting, which involves "resist painting" with wax and watercolors on textured rice paper. She is a member of the Southern Watercolor Society, the Watercolor Society of NC, the Transparent Watercolor Society of America, and serves on the Board of the Haywood County Arts Council.
For more information and/or to purchase tickets, click on www.harttheatre.org.