Archived News
Jackson schools offers onsite COVID testing
Wednesday, September 29, 2021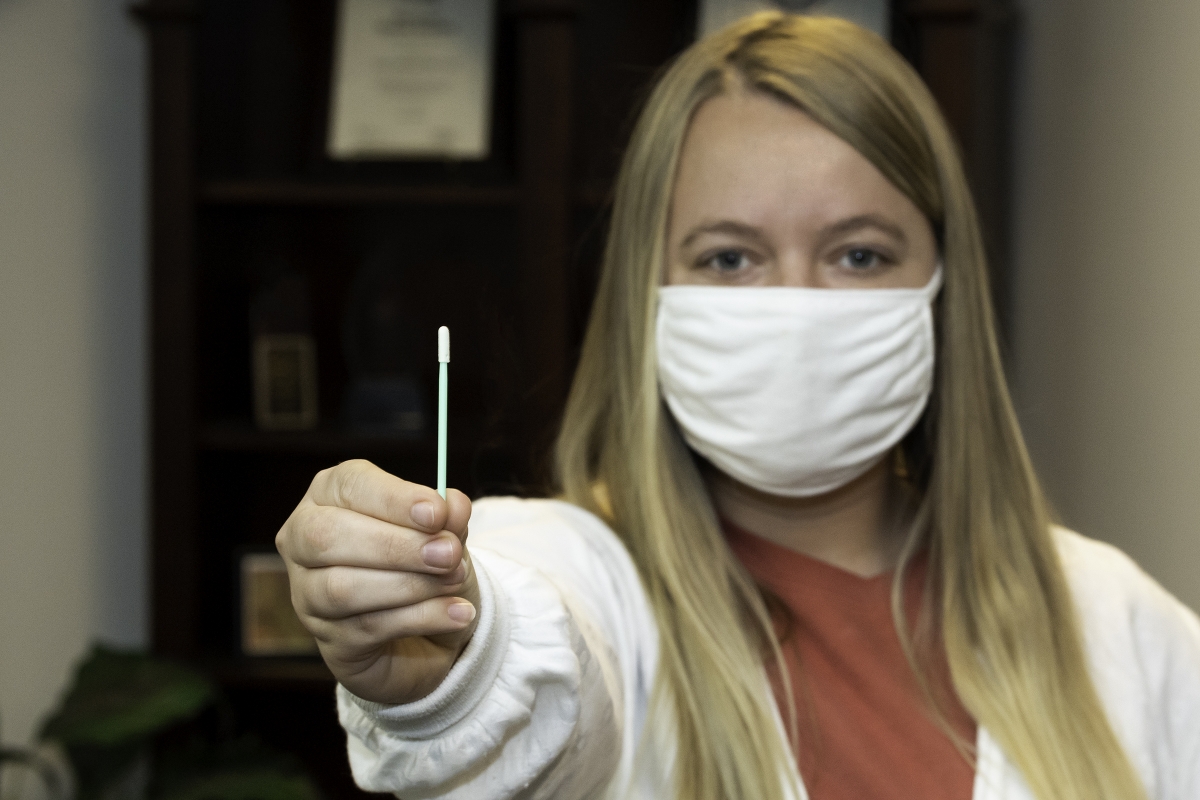 Students and staff in Jackson County Public Schools will soon have a convenient option for free COVID-19 testing right in their own school. The minimally invasive tests from Concentric by Ginkgo will be conducted weekly for individuals who choose to participate in the program.
To save time, the district will use a system known as "pool testing." It's a strategy approved by the state that is gaining popularity across the country because of the low cost and relatively quick results.
"This is an opportunity for us to keep our students in school and also test them while they're at school," Superintendent Dr. Dana Ayers said. "An entire class can be screened within 10 to 15 minutes."
Each pool will include up to 25 individuals in a class, pod or cohort who will swab their own nose and place the swabs into a single tube. The samples in the tube will then be tested as a single sample using one test.
If a pool returns a positive result for COVID-19, the school can begin immediate contact tracing and test individual students and staff members rather than quarantining large groups or closing entire school buildings.
Participants in the program will be happy to know that the test only requires a swab of the lower nose rather than the deep nasal swab that is common with other tests.
"It's not invasive at all," Ayers said. "In fact, students will do their own test."
Consent forms will be available in early October. Families can learn more about the testing process at www.concentricbyginkgo.com/families.