Archived News
Virus cases have started to fall, but hospitals are still busy
Wednesday, September 29, 2021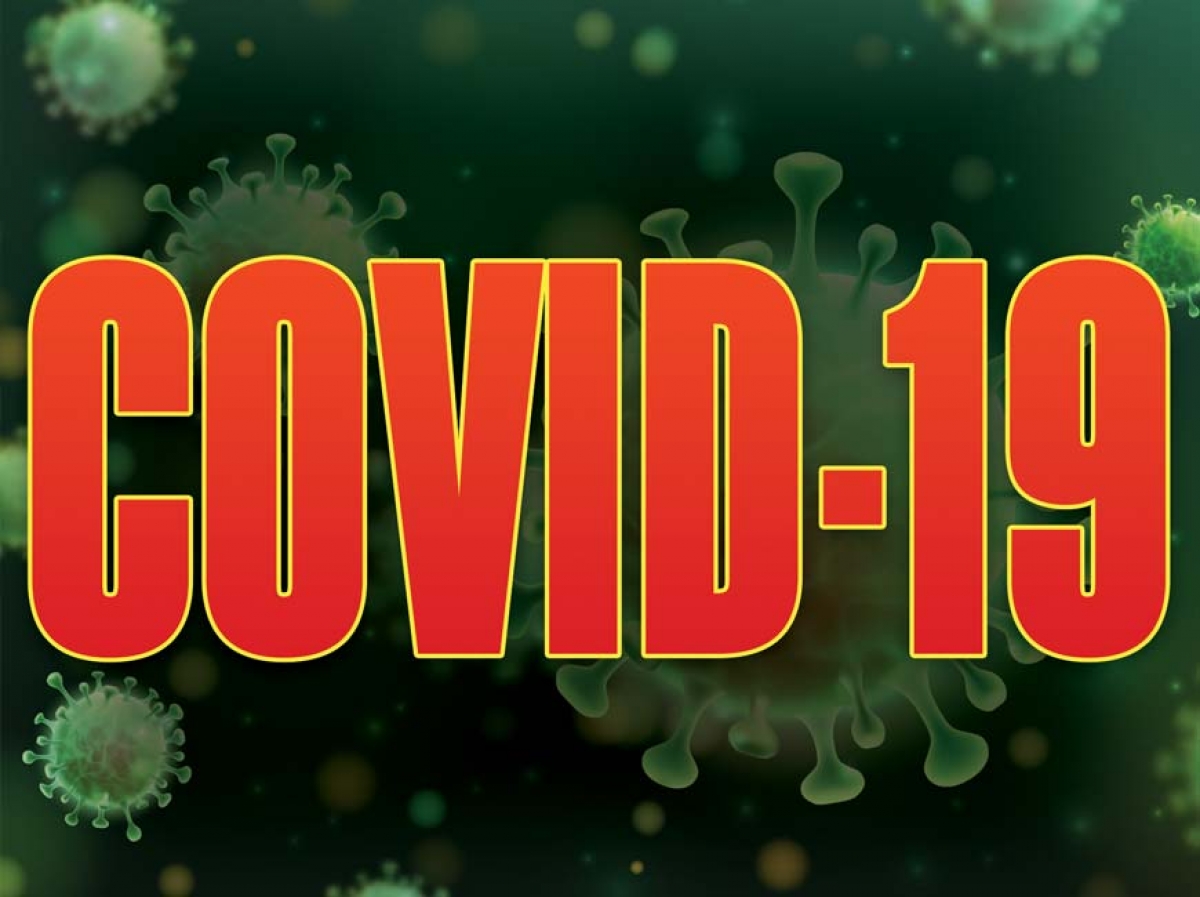 The number of new daily COVID-19 cases in North Carolina fell below 3,000 last week for the first time since Aug. 10 as the summer surge due to the Delta variant appears to be receding.
As of Sept. 28, the seven-day rolling average was right at 5,000 cases, down from a peak of 6,500 on Sept. 14. While that's a move in the right direction, it's a long way from the rolling averages of 200-some cases seen in mid-June.
Cases appear to be declining in the western counties too, with case counts in Macon, Swain, Jackson and Haywood for the last week all slightly lower than they were the previous week.
Many of those who test positive will recover with no complications, but for others the virus proves deadly. In the last two weeks, Haywood County has reported 18 deaths due to COVID-19, including one person between the ages of 25 and 30 and two between the ages of 45 and 50. The others were between the ages of 60 to 90. All of the deaths listed COVID-19 as the immediate or underlying cause of death on the death certificate. Three died at home, one died at autumn Care and the others died at either Haywood Regional Medical Center or Mission Hospital.
"We at Haywood County Health and Human Services extend our deepest sympathies to the families and loved ones during this time of loss," said Health Director Sarah Henderson. "COVID-19 is a serious and sometimes deadly illness. We ask everyone to consider the pain and loss this virus can bring with it and do everything you can to help prevent its spread."
On Monday, Macon County Public Health received notification that two more Macon County residents diagnosed with COVID-19 — one between the ages of 65-74 years old and one over 75 years old — died, bringing the county's death toll to 58.
Overwhelmingly, people whose illness results in hospitalization or death are unvaccinated. On Sept. 22, Harris Regional Hospital reported that 91% of its current patients hospitalized with COVID-19 were unvaccinated, including 99% of its ICU patients. In Haywood County, 83.3% of new cases over the past week occurred in unvaccinated people, as well as "nearly all" of those requiring hospitalization, according to a Sept. 28 press release from the health department.
The good news is that, along with a downward trend in case counts, hospitalizations are also declining statewide as well as regionally. On Sept. 25, 3,045 people in North Carolina were hospitalized with COVID-19, the lowest number since the 2,932 hospitalizations reported Aug. 17 and well down from the highest reported number in the latest surge, 3,815, reported on Sept. 2 and Sept. 8.
In the 27-county area known as the Mountain Area Healthcare Preparedness Coalition, 220 people were hospitalized with COVID-19 as of Sept. 27, down from a peak of 303 on Sept. 8. However, staffing still appears to be an issue for many hospitals — on Sept. 27, only 42 staffed ICU beds were empty in the region, with 134 in use and another 71 either unreported or unstaffed. Likewise, 583 inpatient hospital beds were unstaffed or unreported, with 964 in use and 432 staffed but empty.
Vaccinations continue to inch upward in Western North Carolina. Between Aug. 17 and Sept. 28, an additional 15,962 people had received at least one dose of vaccine. Currently, Jackson County has the highest partial vaccination rate of The Smoky Mountain News' four-county coverage area, with 61% of residents receiving at least one dose. It's tied with Macon County for the highest full vaccination rate, with 54%. In Haywood County, 50% of residents are fully vaccinated and in Swain County 36% of residents are fully vaccinated. Statewide, 53% of North Carolinians are fully vaccinated.