Archived Outdoors
Jackson Chamber tees off annual golf tourney
Wednesday, September 29, 2021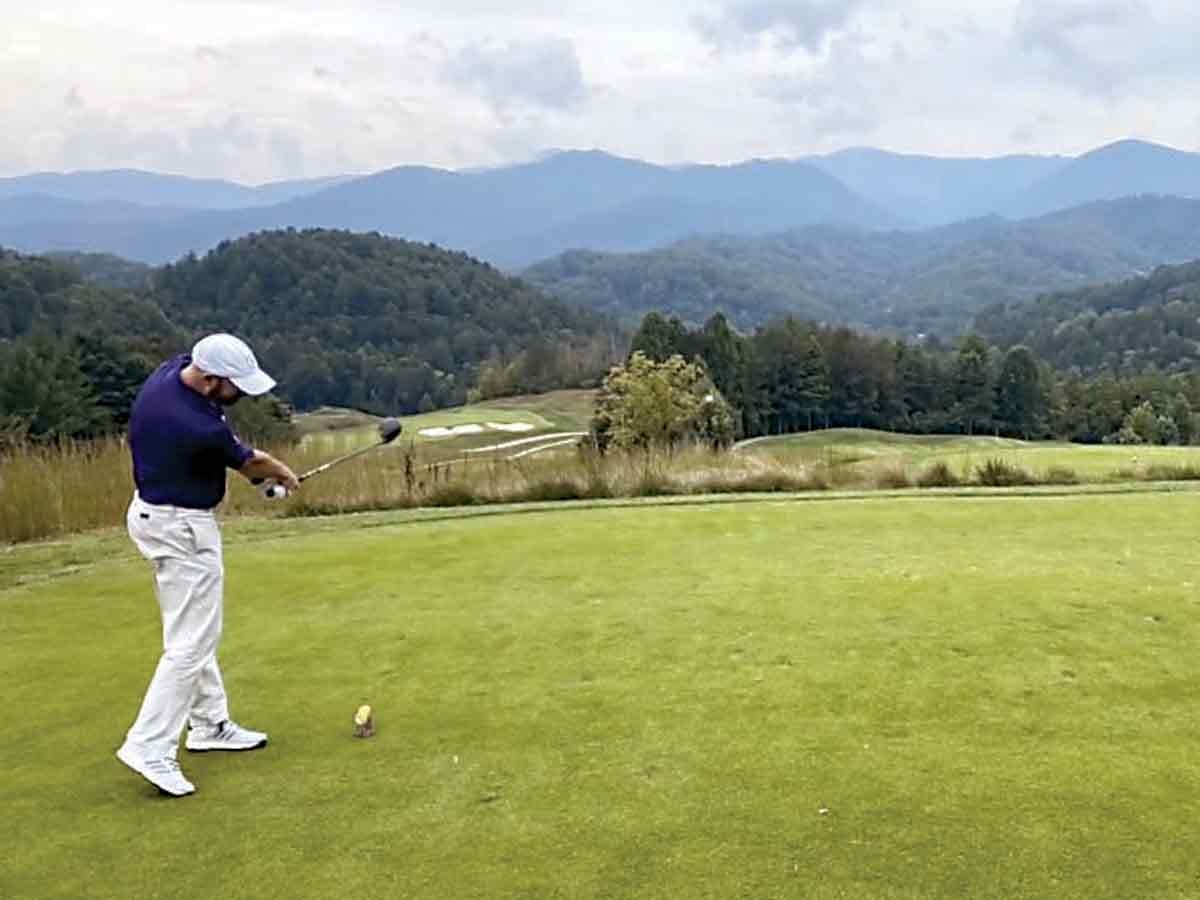 The 30th annual Jackson County Chamber of Commerce Chamber Challenge Golf Tournament drew 92 golfers to participate in 23 four-person teams on Wednesday, Sept. 15.
Held for the fourth year in the row at Sequoyah National Golf Club in Cherokee, the tournament is tentatively scheduled to take place at the same facility in mid-September next year.
The Yonah First Flight required a three-way tie playoff to determine the top teams. Ultimately, the first place team was Steve Heatherly, Noah Heatherly, Jerry McKinney and John Ellis; the second place team was Wayne Edwards, Andy Edwards, Jon Henson and Jason Hodgin; and the third place team was Kevin Wells, Jay Eagleman, Michael Stamper and Birdie Saunooke.
In the Selu Second Flight, the first place team was Scott Manshack, Jeff Goss, Tim Jones and Josh Estes. After a two-way tie playoff, second place was Andrew Sherling, Bryan Cagle, Michael Hopkins and Eric Farmer; and third place was Joel Sowers, Shane Bounds, Bernie Gilchrist and Mark Rogers.
Closest to the pin winners were Marianne Smith for Hole 2, Andy Edwards for Hole 13, Will Peoples for Hole 17, Jay Eagleman for Hole 6 and Kevin Holland for Hole 8. Noah Heatherly won for longest drive at Hole 11, the Super Raffle dine-around winner was Chase Kress and Super Raffle Wells Fargo Championship 2022 tickets went to Noah Heatherly.
The Chamber Challenge raises money for the Jackson County Chamber of Commerce, supporting chamber operations, scholarships at Southwestern Community College and Western Carolina University and events like Concerts on the Creek, July 4 Fireworks and the Hook, Line and Drinker Festival.