Archived News
Tribal Council balks at golf hotel funding request
Wednesday, September 29, 2021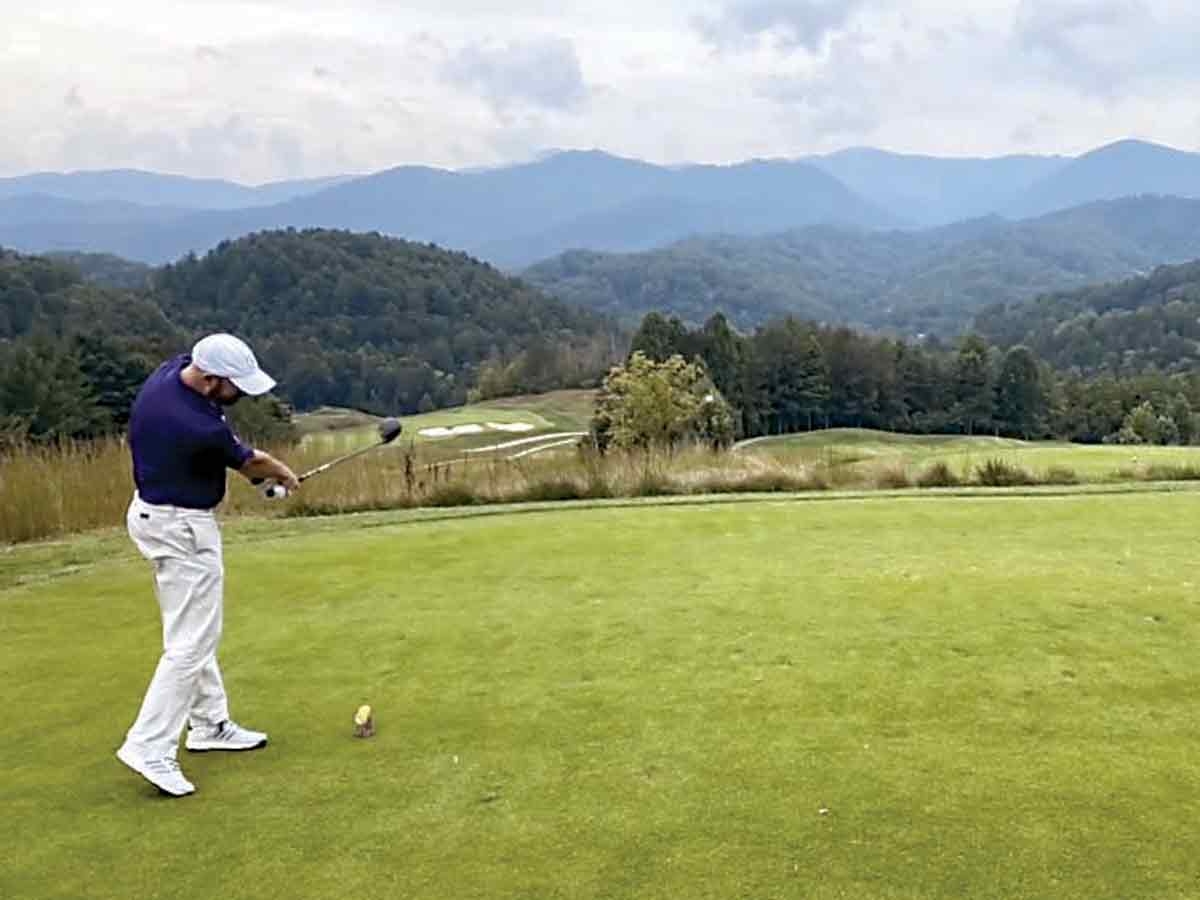 The future of a three-star hotel project at the Sequoyah National Golf Club in Whittier is uncertain after Tribal Council voted unanimously Sept. 20 to withdraw a resolution requesting $3.5 million to pay Tribal Construction for site work on the property.
Tribal Council first approved the project in 2018, and the Sequoyah National Golf Club Board selected DreamCatcher Hotels as the developer, giving the company a $25.3 million budget to complete 125-room facility.
Three years later, no ground has broken, and the hotel that is now expected to have 103 rooms, not 125. When DreamCatcher asked for an additional $3.5 million to complete the project, Tribal Council members balked. While largely supportive of the hotel concept, Tribal Council was skeptical of the funding request and the lagging timeline.
"The contract on the floor still states 125 rooms, and it's a binding contract for the $25.3 million with site work included," said Wolfetown Representative Bo Crowe. "So if they're not going to be able to hold up to what the binding contract is, then the contract gets to be null and void at this time, and then go out and look for a new company?"
"Unless they can say they can perform that contract," said golf board member Sharon Bradley.
But Cooper said that his company is a developer, not a builder, and as such did not have a binding contract to deliver the project for a particular dollar amount. Rather, the contract was to develop a 120-125-key hotel with related site work — though not utilities such as electric, gas, fiber, water and sewer — within the budget provided.
"We're not a builder," said Cooper. "We don't come in here and build this hotel for you. We get bids. That is well outlined within our contracts. We do have a fiduciary duty for that budget that you're speaking of immediately when we know we have a budget problem to alert the owner and let them know what the budget problem is. We did that in this case."
When the contractor bids came in, they were all higher than the amount expected, Cooper said. Dreamcatcher alerted the golf board immediately and ran over their options. He told the board it could ask Tribal Council for $2.5 million to get up to 120 rooms or work within the existing budget — excluding site work — to build 103 rooms. The board elected to reduce the number of rooms, and now it's asking for money to complete site work.
The site work also ended up being more expensive than expected, for multiple reasons. Dreamcatcher is also the developer on the new hotel tower at Harrah's Cherokee Casino, and Cooper had planned to save money by coordinating those processes. However, the golf course hotel got delayed, and now the hotel tower is set to open before the golf course project even breaks ground.
Because the hotel is on county land rather than tribal land, the project had to go through a quasi-judicial hearing process before the U.S. 441 Gateway District Planning Council. It was ultimately approved, but with requirements to install more parking and fire lanes than originally planned — that also impacted the cost of site work.
There's also the omnipresent reality of the pandemic and its unforeseen impact on construction costs.
"This is just what the market is three years from now, and we're seeing this across the board on all kinds of projects," said Cooper.
Cooper and tribal attorney Jay Gallagher told Tribal Council that the EBCI would lose millions of dollars if the body decided to kill the project. The tribe would have to start all over with county variance approvals and would lose more than $1.5 million in funds already committed for plans, designs and other preliminary work.
Under the existing plan, it would take 10 to 12 years to pay back the cost of construction, after which the tribe could expect to "easily" pull in $2 to $3 million each year, Cooper said — not to mention additional profits at the golf course.
"Even if it just breaks even after paying everything, the hotel will support the golf course," said Gallagher.
But Tribal Council was leery of moving forward that day, and comments from private hotel owner Cyndi Lambert made an additional argument for waiting to act. The new 725-room hotel tower at Harrah's Cherokee Casino opens this week, and Lambert said she's nervous about the impact those additional rooms might have on her business.
"I'm asking you to just hold off on this because we haven't even opened that hotel tower yet," she said. "At least until we see the impact it's going to have on other hotel owners."
Because the current term is coming to an end, Tribal Council didn't have the option to table the resolution. Any ordinances or resolutions not acted upon by the time the new Council is sworn in Oct. 4 die by default — to continue the discussion, the golf board will have to resubmit its ordinance before the new Council.
Last week's vote is inevitably a setback for the hotel project, but it's unlikely to stop it completely. Multiple Tribal Council members acknowledged that the hotel is necessary, and golf board members in attendance said it would almost certainly be a moneymaker.
"It's almost unless you do something terribly stupid, a hotel should be a complete success over there," said Golf Board Member Curtis Wildcatt.
Besides, the $25.3 million is already appropriated — the golf board intends to go ahead and build what it can with that money, regardless of whether Tribal Council approves additional funds.
"We have our $25 million still to build this hotel, and we intend to build it," said Bradley.