Archived News
Town takes over Downtown Waynesville Association duties
Wednesday, September 22, 2021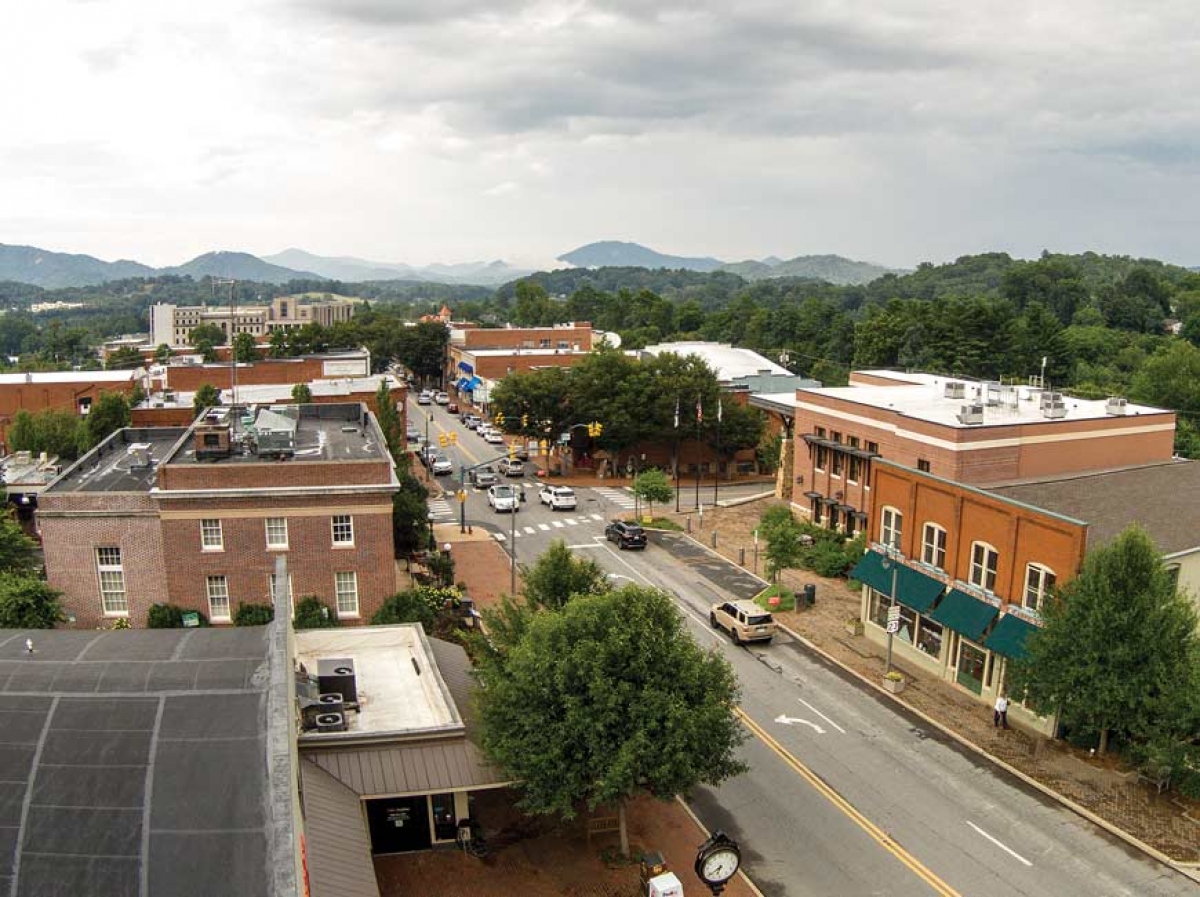 After months of debating the future of Waynesville's downtown business district, the Waynesville Board of Aldermen voted unanimously during a Sept. 14 meeting to take over management of the special tax district instead of renewing the town's contract with the Downtown Waynesville Association.
Alderman Anthony Sutton made the motion to have Waynesville's Downtown Municipal Service District administered as a division of the town government and that the town staff develop an organizational plan for the aldermen's consideration at an upcoming board meeting. Sutton said his motion was due to the fact that several members of the DWA's executive board had recently resigned.
In the last several weeks, DWA chairwoman Carolyn Brunk (Oak Park Inn) and Vice Chairman Jonathan Key (The Mountaineer) resigned from the executive board. Members Morgan Beryl (Haywood County Arts Council) and Joey Fuseler (Mast General Store) also resigned from the board.
The renewal of the DWA's contract has been a fairly automatic process in the past, but this year aldermen had more questions about the DWA's processes and concerns about the organization's progress when it came up for a vote in June. With longtime DWA Director Buffy Phillips giving notice of her impending retirement back in March, the board started making plans for her replacement.
However, that process had to be put on the backburner when Sutton requested five years' worth of DWA board minutes and other financial documents before he would agree to vote in favor of a new contract. To date, Sutton still hasn't received the documents he requested.
Without Phillips at the helm, the DWA moved forward with presenting its proposal to the town for managing the MSD for another five years, but aldermen weren't pleased with the proposal, claiming it was incomplete and full or errors. The town gave the DWA 90 days to submit a new proposal, but frustrations mounted during that time and members started to resign.
Now the town will be tasked with establishing a new Downtown Waynesville Committee and appointing new members to serve on the committee. Aldermen will discuss more details at a future meeting.