Archived Outdoors
Get in gear for adventure
Wednesday, September 15, 2021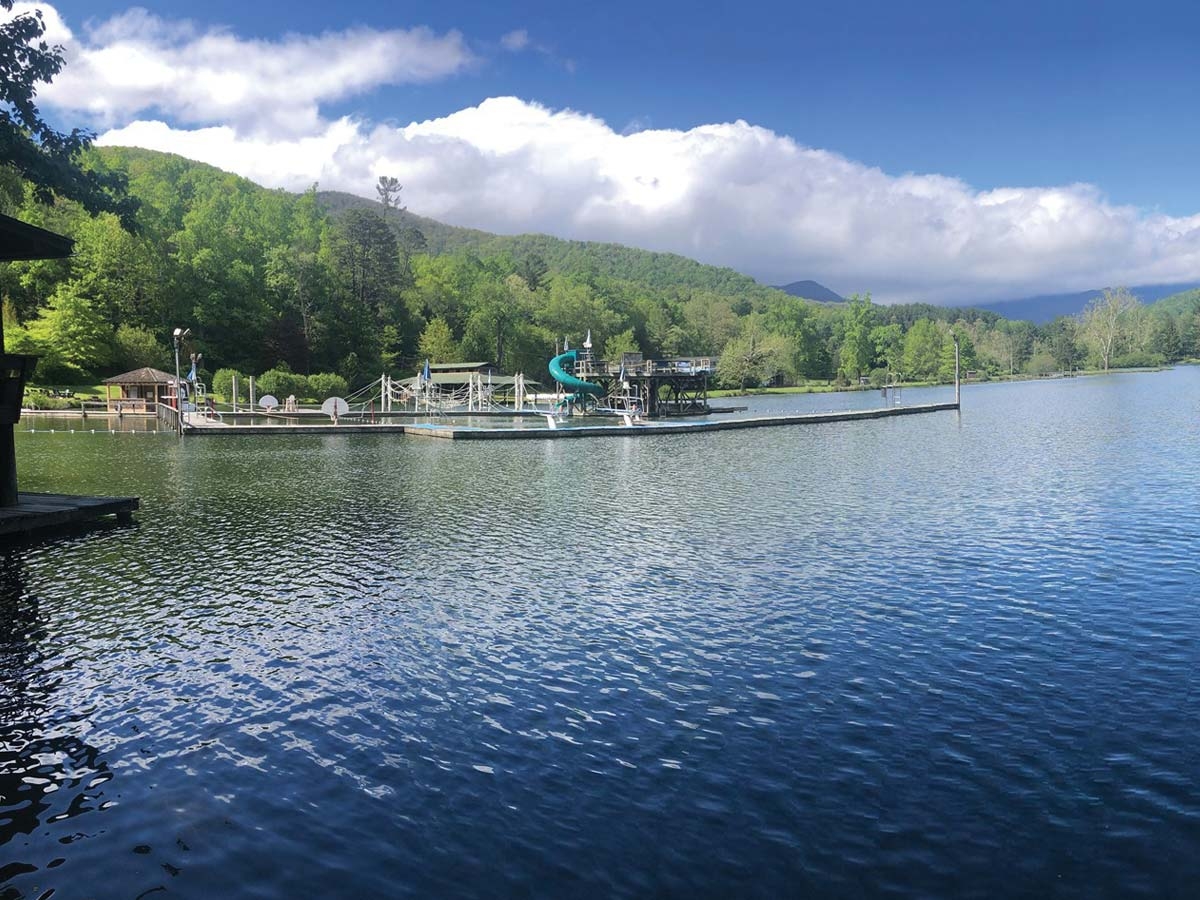 Camp Rockmont in Black Mountain offers hundreds of acres perfectly suited to trying out all manner of outdoor gear. Donated photo
UPDATE: Due to rising COVID-19 cases, the Sept. 25 event has been postponed until next spring. A full weekend of fun over April 23-24, 2022, is now planned to coincide with Earth Day.
Try out the latest outdoor gear innovations while enjoying live music, food, beer and Camp Rockmont's myriad outdoor offerings during the Get in Gear Fest from 10 a.m. to 5 p.m. Saturday, Sept. 25, in Black Mountain.
Representatives from more than 60 outdoor companies will be on site, for the first time allowing attendees to demo products for free as part of the Outdoor Gear Builders of WNC's flagship event. The event will take place at Camp Rockmont in Black Mountain, which offers miles of trails, a centrally located lake for paddling and open meadows.
The public will also be able to take advantage of the facility's many adventure offerings. The optional $15 Adventure Pass includes a zipline ride, climbing wall, archery range, waterfront ropes course, gully washer water slide and paddling with canoes and stand up paddleboards. Make a weekend of it by renting one of Rockmont's 44 cabins Friday through Sunday, which includes a weekend dining plan and three-day family adventure pass.
The festival is free, with pre-registration for adventure passes at bit.ly/GIGF_adventure_pass and cabin reservations at www.rockmont.com/gigf. Learn more at www.getingearfest.com.
COVID-19 protocols will be observed.