Archived News
Enrollment dips at WCU
Wednesday, September 08, 2021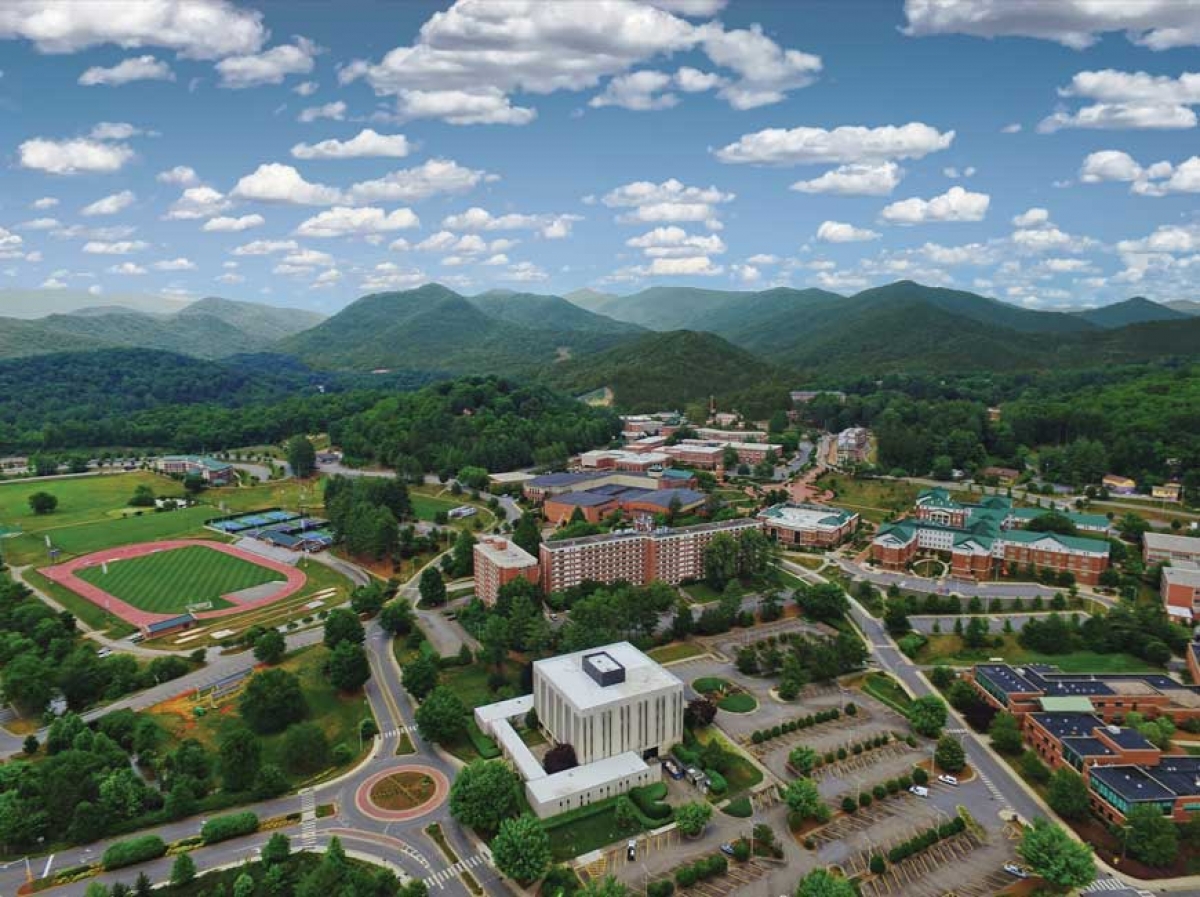 For the first time since 2015, Western Carolina University has posted a fall enrollment figure lower than that of the previous year.
According to numbers calculated on the 10th day of classes this semester, 11,877 students are enrolled at WCU for the fall semester, down from 12,243 in fall 2020. The decrease is due mainly to a "pretty significant decline" in continued enrollment for in-person students, Vice Chancellor for Student Affairs Sam Miller told the Administration, Governance and Trusteeship Committee last week, as well as a drop in first-time, full-time freshmen.
"WCU is best known for its strong academic experience with small classes and engaged learning, as well as dynamic student life opportunities," Miller said. "The realities of the pandemic affected both of those experiences, and some students have decided not to continue their enrollment with WCU."
Meanwhile, enrollment is up for distance learning programs, with slight upward trends for graduate and transfer enrollment as well. Students enrolled in fully distance programs make up nearly 18% of the WCU student body, and their numbers have increased 38% since 2014.
Despite a 3% drop in enrollment this year, the student body remains larger than it was for any academic year prior to 2019-2020, and its size is consistent with university expectations in light of the pandemic.
"While 11,877 is a laudable number at this time in history. We also recognize those statistics reflect 11,877 students on an educational journey, each with their own individual goals and objectives," said Chancellor Kelli R. Brown. "Western Carolina University is enhanced by each and every success story. Each serves as our goodwill ambassador well into the future."
Brown also lauded the N.C. Promise Tuition Program with making WCU a continually attractive choice for North Carolina students and pointed out that Western has been listed among the nation's best providers of online degree programs by the U.S. News & World Report.
"The flexibility in taking digital and hybrid courses appeals to working professionals and distance students, and we continue to develop innovative, in-demand online degrees," she said.
The 2021 student body reflects a more diverse group of students, with almost 8% more African Americans, 7.4% more Native Americans and 3% more Hispanic students compared to fall 2019. However, there was a drop in the proportion of male students, who made up only 41.96% of the student body compared to 43.4% in 2019. That figure fell in the 43% range every fall from 2014 to 2019.
The census data, released by WCU's Office of Institutional Planning and Effectiveness, is used as a demographic snapshot for state and federal reporting. Data is preliminary until files are submitted and approved by University of North Carolina System offices.
Leave a comment
1

comment
Well one reason college enrollment has dipped is because people are waking up to the fact that colleges are notoriously brainwashing our kids into thinking Communism is a good thing. Besides the fact that kids wind up holding the bag with a huge bill to pay after receiving their useless degrees, massive debt and no job prospects,

Monday, 09/13/2021