Archived News
319 new COVID cases in Haywood, 3 more deaths
Thursday, September 02, 2021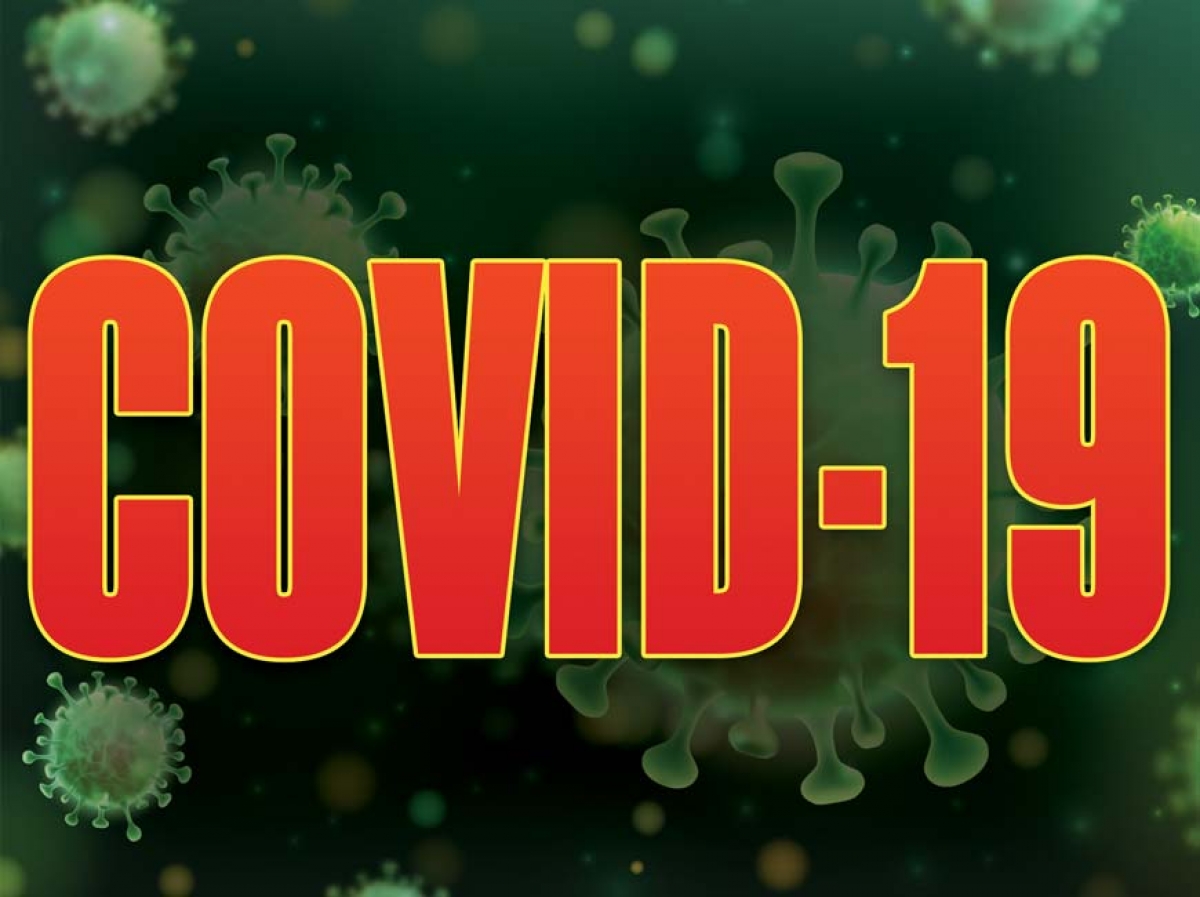 In the week since the last press release, Haywood County Public Health has received notice of 319 new cases of COVID-19. As of 5 p.m. on Aug. 30, the North Carolina Department of Health and Human Services has recorded a total of 5,643 cases in Haywood County since the pandemic began.
According to the CDC, ALL of North Carolina is listed as an area of high community transmission. All surrounding states are also high-transmission areas. Mask-wearing indoors is now highly recommended in such areas. Masks are now required in Haywood County facilities, including the libraries, for employees and the public.
This week 75 percent of COVID cases were among those unvaccinated. Nearly all of those who require hospitalization are unvaccinated.
"Between COVID-19, severe weather, staffing concerns, and several other factors, Haywood County is faced with a critical situation. The emergency medical system is stretched to its capacity. Hospitals throughout the region are full. Patients needing transport by ambulance are having to wait outside, sometimes for hours, in the ambulance before a bed in the emergency department is available. Everyone needs to be aware of the seriousness of the situation and take steps to stay safe. Avoid unnecessary travel, dangerous activities, and take all safety precautions to protect your health and wellbeing in a time when medical care options are under more pressure than usual," said Haywood County Public Health Director Sarah Henderson.
Walk-in vaccinations are available at the health department and at grocery stores and pharmacies throughout the county.
Vaccination clinic hours are available Monday through Friday during normal business hours at the Haywood County Health Department. Moderna, Pfizer, and Johnson and Johnson vaccines are available now, no appointment is necessary.
For more information on this or other vaccination sites visit: www.vaccines.gov
Haywood County Health and Human Services have received notice of three more COVID-19 deaths. Total COVID deaths in Haywood County are now 111.
The 109th death was an individual between the ages of 80-85 who died at Haywood Regional Medical Center on August 15, 2021. The immediate cause of death was respiratory failure, COVID-19 pneumonia.
The 110th death was an individual between the ages of 80-85 who died at Mission Hospital on August 10, 2021. The immediate cause of death was acute hypoxic respiratory failure, COVID-19.
The 111th death was an individual between the ages of 65-70 who died at Mission Hospital on August 20, 2021. The immediate cause of death was COVID-19, pneumonia.
To protect the families' privacy, no further information about the patients will be released.
Citizens who test positive for COVID-19 are encouraged to reach out to friends or family that meet the close contact criteria, and encourage them to self-quarantine and get tested 5-6 days after their exposure to the individual who tested positive. The end goal is to reduce community spread and keep COVID numbers on the downward trend.
Businesses need to be mindful that having quarantined employees return to work too quickly could cause a cluster of cases in the workplace. We ask that employers rely on the honor system and encourage employees who have been exposed to quarantine for the recommended time frame of 14 days from the date of exposure to help reduce potential spread.
Leave a comment
4

comments
In response to the misinformation offered by this "quartermaster" character, I offer the following information:

1. To say that vaccines are "utterly ineffective and dangerous" is a complete lie that is unsupported by any data to be found anywhere in the world. Ask any competent health professional, and you will receive the same answer: Vaccines work! They significantly reduce the severity of any covid infections, and they help prevent the infected from dying.
2. In Israel, as in the US, most of the serious cases of covid currently are found among the unvaccinated. Using Israel as an example of a failed vaccine experience is misleading and inaccurate.
3. Vaccination does not prevent anyone from being infected (or from possibly spreading the virus .... therefore, the need to wear masks, even if vaccinated), but the vaccines have been shown clearly to protect those infected from more severe symptoms, as well as from dying.
4. "QM" says that "conservative" estimates suggest that "the 'vaccines' have killed around 50,000" - TOTAL BULL! The only such "suggestions" come from the likes of "quartermaster."
5. Masks do work. Again, ask any competent health professional - you know, like the ones who wear masks every day in the ER, OR, etc., in order to protect themselves and their patients.

Seriously, the SMN should not even print comments from obvious trolls like "QM" that are so completely misleading ..... and dangerous. Spreading utter falsehoods has nothing to do with freedom of speech.

Sunday, 09/05/2021

GET VACCINATED!...You can fix stupid!!!!

Sunday, 09/05/2021

How many of the new cases are among the "vaccinated?" The vaccines have been shown to utterly ineffective and dangerous. Israel with 90%+ vaccinated is now the Covid capital of the world. It is also conservatively estimated that the "vaccines" have killed around 50,000.

Masks are also not effective in preventing the transmission of viral disease. That is a fact that has been known for decades and even the CDC has admitted they are ineffective. Unfortunately, we have been consistently lied to by the so called "health authorities."

Saturday, 09/04/2021

Should people wear masks at high school football games ?

Thursday, 09/02/2021