Archived News
DA to prosecute looters
Wednesday, September 01, 2021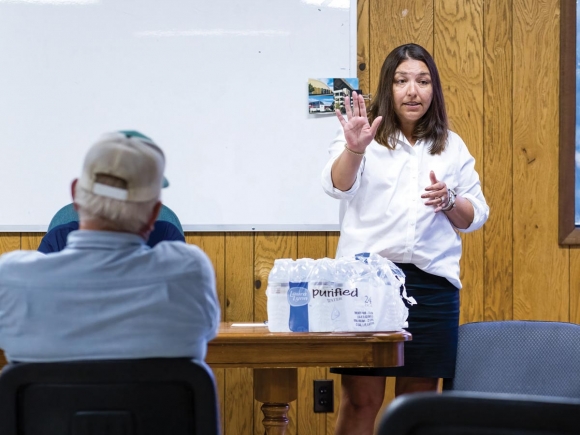 Ashley Hornsby Welch.
In the wake of the torrential rain and flooding in Haywood County, centered in Cruso community, District Attorney Ashley Hornsby Welch has repeatedly issued stern warnings to looters and would-be looters.
"If you do this – harm these victims still more – we will come get you," Welch has said, repeating the promise Monday night at a Republican precinct meeting at Saunook Volunteer Fire Department.
On Aug. 26, Welch joined Lt. Gov. Mark Robinson and other state and local officials in viewing the devastation. Six people died, almost 550 homes suffered some sort of damage and 160 homes were destroyed, according to state assessments.
"I have seen a lot of bad things," said Welch, who has been a prosecutor for 17 years. "But the amount of damage people suffered in this flooding is among the worst things I've ever seen."