Archived Opinion
There is no middle ground with Covid
Wednesday, August 18, 2021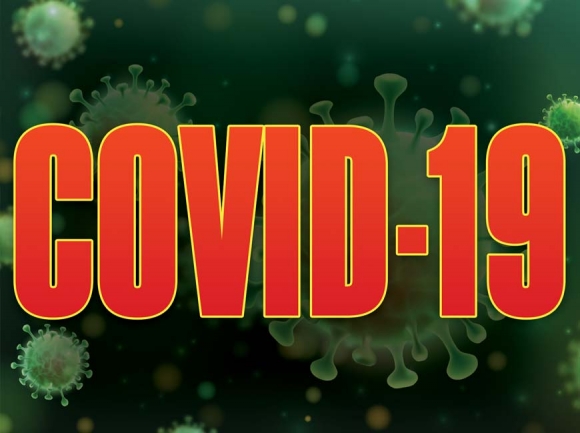 With the Delta variant raging across the state and school systems in every direction hurriedly moving to mask mandates for students before school begins, the Haywood County Board of Education called an emergency meeting on Friday afternoon … to do nothing. Unless creating the illusion of having done something counts.
Here's what they did in this "urgent" meeting. They discussed the seriousness of the virus and the increase in numbers of COVID-19 cases in Haywood County among school-age children from last year to this year. Then they voted unanimously to recommend that Haywood County students wear a mask at school, but leaving it as an option and hoping that parents would be "responsible" in making the right decision for their children.
What is abundantly, painfully obvious is that a depressingly high number of parents in Haywood County (and around the country) have already made it clear that not only are their children not vaccinated — only four percent of Haywood County teenagers, according to Public Health Director Sarah Henderson — but under no circumstances will they be wearing a mask at school. "Recommending" an option that you already know a significant percentage of the population fiercely opposes is simply posturing. It will be given no consideration whatsoever and will, if anything, be an occasion for scorn and derision from all sides.
In effect, the board has managed to anger both groups in what amounts to a colossal failure of nerve, an empty exercise. Parents who favor a mask mandate are frustrated because Haywood County is now one of the only school systems in the area that is not requiring students to wear masks, putting students at a much higher risk with the virus surging and area hospitals overflowing with COVID-19 patients.
Parents who are opposed are not going to be happy that the board is, at least as a gesture, validating the seriousness of a public health crisis they perceive as a hoax and recommending masks, which they perceive as an attempt to "control them." Instead of seeing the vaccine, masks and social distancing as a multi-faceted effort to keep people safe and bring the pandemic under control, they perceive any attempt at safety measures to be a violation of their freedoms to do whatever they want, regardless of the consequences to other people, including their fellow citizens, neighbors or even family members.
It has taken me a good while to come around to this conclusion, but it has become evident that while there are two "groups" in this country, there are not two sides. Let's not pretend that this opposition to the vaccine and to wearing masks is anything other than a malignant outgrowth of Trumpism, for lack of a better term, which is itself the consequence of years of manipulation by right-wing media. There is not one source they trust that is not part of the right-wing media propaganda machine. A Venn diagram of people who oppose the vaccine and masks and those who believe the election was stolen from Trump is a perfect circle.
If this were an argument over two opposing political philosophies or the proper role of government in American life, then you could make the case for two sides. But it isn't. It is an argument over the existence of objective reality — Biden won the election, COVID-19 is a real virus that has killed hundreds of thousands of Americans, hospitals are currently filled with people sick with the delta variant, etc. — or the absolute belief in and commitment to countless conspiracy theories and a rogue's gallery of nutcases or charlatans with a YouTube account.
That so many of our friends, neighbors and family members have fallen under the sway of the latter is monumentally depressing and alarming, but I will tell you this much: after four years of arguing about it, I've given up. I'd no more argue over whether the vaccine and masks help slow the spread of the virus or whether Biden won the election or whether what happened on Jan. 6 was an insurrection than I would argue whether there is such a place as Italy, or if rain is wet, or if books contain words.
There may be room for compromise between two competing political philosophies or an opportunity for thoughtful, rational discussion, but there can be no compromise between reality and utter nonsense, no rational discussion with people who are willing to believe anything that comes across the rails on the crazy train.
The Haywood County School Board's vote to remain mask-optional amounts to an effort to find middle ground where none exists. It was an appalling act of cowardice that has literally put the health of our children at risk and the school year in jeopardy. Yes, everyone has a right to an opinion and a right to be heard, but leaders have the responsibility to evaluate these opinions rationally and make judgments based on actual science and the guidance of the leading experts in the field. In this instance, the board has failed miserably to meet that responsibility.
(Chris Cox is a writer and teacher who lives in Haywood County. This email address is being protected from spambots. You need JavaScript enabled to view it.)
Leave a comment
9

comments
And the moon is made of green cheese.

The data says the vaccines are not just ineffective, they are dangerous to those who take them. The scientist that invented the mRNA method is strongly urging against anyone taking the jab.

The CDC has printed articles in their own journals stating that masking is ineffective and a waste of time and effort. Given the lack science behind Cox's screed, he would argue the existence of Italy, that rain is wet and that books contain words. He certainly is abysmally ignorant about the science and is a pathetic example of the hard left that attributes everything to Trumpism when it goes against the narrative he has internalized.

The Board of Education has accomplished nothing but satisfy a bunch of ignoramuses, and anger those who are actually following the science. Spare us your nonsense.

Monday, 08/23/2021

Thank you! What could be more dangerous and insane than purposely expose our children to illness and death just to be a stubborn petulant 10 year old, because that's how y'all are acting. The Trump cult is a death cult.

Sunday, 08/22/2021

The board showed extreme cowardice and failed in their duty to best serve the safety and security of the students and teachers in their charge. Bowing to reactionary parents who " have done research on the internet" instead of listening to the medical experts defies all logic. I have taught school every day since 1981 and this is the worst abrogation of duty by an elected board I have ever witnessed.

Sunday, 08/22/2021

Right on, Chris! A lack of moral courage on the part of the School Board!

Saturday, 08/21/2021

As I write this comment at mid-day 8/19/21, Haywood County Schools remain closed due to the damage caused to school buildings and property by the historic flooding that took place earlier this week. To my knowledge the severity of this damage will have been assessed and reported to the board so that decisions can be made regarding when schools will be open again and what the options are while they remain closed. Having read the board's statement on the Haywood County School's website, it is my understanding the damage is severe enough to require funds that our school district does not have. I have yet to see a report that our county's request for FEMA emergency funding has been submitted and approved. Additionally, roads have been so damaged, it will take at the very least a few more days to have them properly repaired before any vehicle including school buses can use them. Therefore, an emergency meeting of the school board will be held this evening...remotely. In light of the boards' decision that wearing masks in school will be optional at their last meeting, one has to wonder if the choice to meet remotely is one of more cowardice. I fully agree with you, Mr. Cox, that the board's decision to make masks optional shows a complete lack of leadership. It grieves me, it angers me, to witness elected officials capitulate to those who are attempting to tear down every part of our Democratic Republic and the Rule of Law to replace with an Authoritarianism in which common sense, common decency and a complete lack of concern for the common good is all too apparent.
As the grandparent of a 1st grader and his younger sister, it my joy and my responsibility to look after them while their parents work. In light of the significant increase of Covid-19 infections in this county including 11 reported cases in SCHOOLS in only TWO DAYS of classes, in addition to this suspension of classes of unknown duration, this family is seriously considering withdrawing our 1st grader from Haywood County Schools and enrolling him (and his sister next year) elsewhere. At this point I'd rather home school my grandchildren to keep them safe from a school board that fails to apply the very tenets of education they are charged with providing. This irks me. It irks me because such a decision to withdraw children from public schools is exactly what those who seek to destoy public education want.
,

Thursday, 08/19/2021

Chris Cox is clearly a stupid moron.

Thursday, 08/19/2021

As usual, says Chris Cox, it's Trump's fault. Poor Chris needs psychological help with his obsession.

Thursday, 08/19/2021

Paents did not go to the meetings because it's the school board's job to take a conservative stance and keep our kids safe. We assumed the school board would repeat the decisions they made last year. Noone, not even the antimaskers, thought they would vote for optional masks!

They have put our children in unnecessary danger and for what? To appease the minority? Most parents are fearful, believe in the science and want their children masked by mandate.

Please do your jobs. Our children don't have a vaccine yet. They don't want to wear a mask when even the teacher isn't wearing one. Please change to mandatory masks until this last wave passes. PLEASE KEEP OUR CHILDREN SAFE.

Wednesday, 08/18/2021

If that criminal charlatan Fauci is professing the science, I'll certainly ignore it.

Wednesday, 08/18/2021