Archived News
First responders 'Tired, frustrated, angry, fearful'
Wednesday, August 18, 2021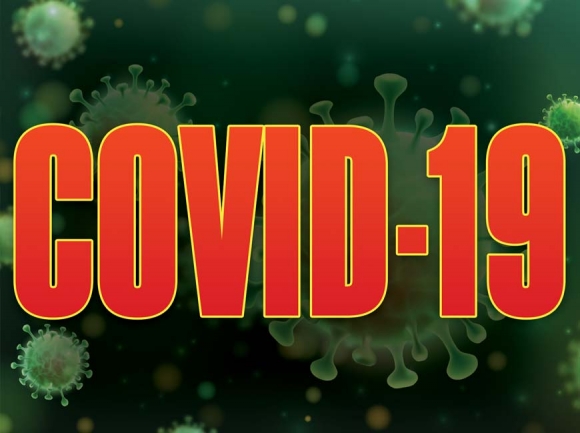 The resurgent Delta variant of COVID-19 has created a dangerous situation across the country and across the state, and now Western North Carolina's first responders are speaking out.
"After months of decline, the State of North Carolina is experiencing a rapid increase in the number of COVID-19 cases and hospitalizations," said Sarah Henderson, Haywood County's health director. "The Delta variant, which is now the predominant strain of COVID-19 in North Carolina and in the U.S., is more aggressive and much more transmissible than previously circulating strains, and we know that our unvaccinated population is at greatest risk."
Henderson's comments came during an Aug. 17 press conference held in conjunction with the county's emergency services department, Haywood Regional Medical Center and Haywood County Health and Human Services Department, but they largely echoed what Henderson and others told Haywood Commissioners on Aug. 16.
"We are tired, we are frustrated, we are angry and we are fearful of what lies ahead," Henderson said. "If we continue the path we're on, we will fail."
Pre-vaccine, Haywood's EMS call volume peaked at 1,058 calls in January — until 1,309 people placed calls in July, a 24% increase. Currently, EMS is down four full-time paramedics, a condition EMS Director Travis Donaldson called unsustainable.
Wait times at HRMC have exceeded two hours on at least one occasion and have exceeded one hour on "many" occasions, according to a Haywood County press release. On Aug. 16, one ambulance waited four hours for a bed at HRMC. As of press time, multiple patients were waiting for admission.
These conditions aren't much different in Jackson County, where Dr. Ben Guiney, an ER doctor at Harris Regional and a Sylva commissioner, said during an Aug. 12 commission meeting that people who aren't vaccinated should stay home, and people who can't stay home should wear a mask.
"Take care of people around you, take care of your community, take care of us in the hospital that are seeing this surge coming," Guiney said. "If you are vaccinated, you've got your armor on and you can feel a sense of security, but make sure you're still taking care for your kids who are unable to be vaccinated."
Unlike during the winter surge, the hospitals were already seeing a pretty high level of non-COVID traffic prior to the arrival of the Delta variant. Trying to care for those with non-COVID injuries and illnesses on top of the growing number of unvaccinated and seriously sick COVID patients has the local healthcare system "pushed to the breaking point," Guiney said.
"In this current state of surge, the cases, the hospitalizations and suffering we're seeing is limited to the unvaccinated," he said. "Again, this, for the unvaccinated, is your pandemic."
More than 90% of COVID-19 admissions are unvaccinated people. At Harris, the COVID-positive patient count is ranging from 9 to 17, but has been as high as 21.
There is, however, a silver lining.
"The good news is that if you're vaccinated, you're protected from the Delta variant. The other good news is that vaccination is going up," Guiney said. "People are starting to get the message, mainly because they are starting to know folks that get sick, are winding up in the hospital, and they are realizing they need to get vaccinated because this is real."
Between Aug. 2 and Aug. 17, people receiving a first dose of vaccine in Jackson County grew by 7,074, according to state data, making it the most-vaccinated county in the westernmost seven counties with 56 percent of residents at least partially vaccinated and 50 percent fully vaccinated. By contrast, state data showed only 40 percent at least partially vaccinated as of Aug. 2.
That increase is partly because the state is now capturing all federal vaccinations such as Indian Health Services into its data. Jackson and Swain counties have a significant number of residents who are also tribal members, and their vaccinations were not previously counted in state data. However, said Jackson County Deputy Health Director Anna Lippard, there has also been a "drastic increase" in vaccinations, with a 635% increase in vaccinations administered through the health department between July 1 and Aug. 13.
Between Aug. 2 and Aug. 17, Swain County's partial vaccination rate climbed five percentage points to 38%, while Macon increased four percentage points to land at 53% partially vaccinated. Meanwhile, Haywood, Graham, Cherokee and Clay counties saw more modest gains of 1 or 2%.
New vaccinations won't help much with this current surge, because it takes six weeks for two-shots to become fully effective.
In both India and Great Britain, the Delta variant caused a surge in cases that kept growing for about two months before starting to recede. If the same holds true for North Carolina, cases will continue to grow for the next three weeks or so before starting to go back down.
While daily new cases are now largely between 4,000 and 6,000 statewide, the number of deaths associated with those cases is far lower than it was last winter when daily new cases were of a similar magnitude. In February, daily new cases fluctuated mostly between 2,000 and 5,000, while daily deaths hovered mainly between 30 and 60. During the first week of August, new cases also wavered between 2,000 and 5,000 daily, but deaths stayed in the teens.
— Staff reports