Archived News
More COVID cases, deaths in Haywood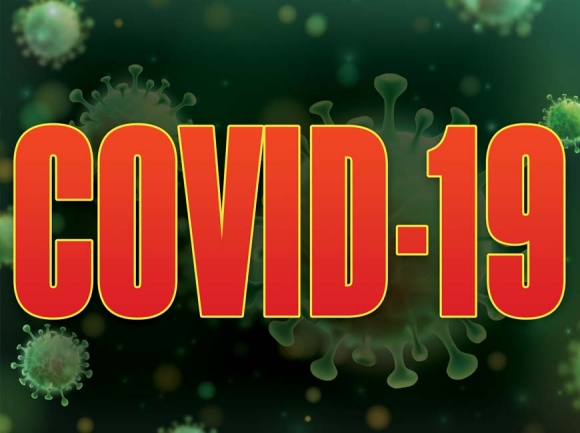 In the week since the last press release, Haywood County Public Health has received notice of 206 new cases of COVID-19. As of 5 p.m. on August 16, 2021, the North Carolina Department of Health and Human Services has recorded a total of 5,098 cases in Haywood County since the pandemic began.
According to the CDC, ALL of North Carolina is listed as an area of high community transmission. All surrounding states are also high-transmission areas. Mask-wearing indoors is now highly recommended in such areas. Masks are now required in Haywood County facilities, including the libraries, for employees and the public. Parents are strongly recommended to encourage their school-age children to wear masks at school.
This week 89 percent of COVID cases were among those unvaccinated. All of those who are hospitalized are unvaccinated.
Haywood also received notice of two more COVID-19 deaths, bringing the total COVID deaths in Haywood to 106. One individual was between the ages of 90-95 and died at Mission Hospital on August 2, 2021. The immediate cause of death was acute hypoxic respiratory failure, COVID-19.
The other individual was between the ages of 60-65 and died at John F. Keever Solace Center on August 10, 2021. The immediate cause of death was acute hypoxic respiratory failure, COVID-19 pneumonia. To protect the families' privacy, no further information about the patients will be released.
"We at Haywood County Health and Human Services extend our deepest sympathies to the family and loved ones during this time of loss," said Health Director Sarah Henderson. "COVID-19 is a serious and sometimes deadly illness. We ask everyone to consider the pain and loss this virus can bring with it and do everything you can to help prevent its spread."
"Between COVID-19, severe weather, staffing concerns, and several other factors, Haywood County is faced with a critical situation. The emergency medical system is stretched to its capacity. Hospitals throughout the region are full. Patients needing transport by ambulance are having to wait outside, sometimes for hours, in the ambulance before a bed in the emergency department is available. Everyone needs to be aware of the seriousness of the situation and take steps to stay safe. Avoid unnecessary travel, dangerous activities, and take all safety precautions to protect your health and wellbeing in a time when medical care options are under more pressure than usual," said Henderson.
Walk-in vaccinations are available at the health department and at grocery stores and pharmacies throughout the county.
Vaccination clinic hours are available Monday through Friday during normal business hours at the Haywood County Health Department. Moderna, Pfizer, and Johnson and Johnson vaccines are available now, no appointment is necessary.
For more information on this or other vaccination sites visit: www.vaccines.gov
Citizens who test positive for COVID-19 are encouraged to reach out to friends or family that meet the close contact criteria, and encourage them to self-quarantine and get tested 5-6 days after their exposure to the individual who tested positive. The end goal is to reduce community spread and keep COVID numbers on the downward trend.
Businesses need to be mindful that having quarantined employees return to work too quickly could cause a cluster of cases in the workplace. We ask that employers rely on the honor system and encourage employees who have been exposed to quarantine for the recommended time frame of 14 days from the date of exposure to help reduce potential spread.