Archived News
After emergency meeting, Haywood Schools still won't require masks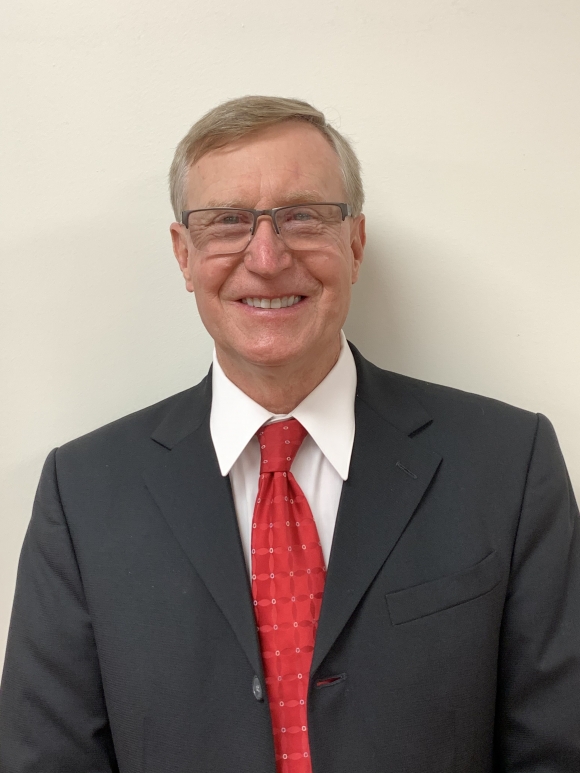 Chairman Chuck Francis
HCS
Almost three weeks after controversially voting to start the school year with optional masks for students, the Haywood County Schools Board of Education held an emergency meeting Aug. 13 and issued a strong statement asking students to mask up – but stopped short of calling for a mask mandate.
"While masking is still a choice, the Haywood County Schools Board of Education, Haywood County Health and Human Services and Haywood County Schools administration strongly recommend the use of masks in indoor settings at this time," said Chairman Chuck Francis during the meeting. "Masking is also requested at outdoor events if social distancing is not possible."
This unanimous board vote comes after a July 27 meeting where Natasha Bright, parent of an HCS student, was one of two people to speak in favor of masks. She returned on Aug. 9, and presented a petition with more than 600 signatories asking for universal masking to start the school year. By the time of the Aug. 13 emergency school board meeting, which was held both live and by video, the number of signers had grown to nearly 800.
Haywood County becomes the latest local school district to reconsider its stance on masking in the face of rising COVID-19 numbers.
Earlier on Aug. 13, Buncombe County voted to make masks mandatory for everyone, after originally allowing people who'd been vaccinated to choose whether or not to wear masks on Aug. 5. Congressman Madison Cawthorn, R-Henderson, showed up to that meeting, calling masks "psychological child abuse" and telling school board members that they ought to be ashamed of themselves.
In Henderson County, Cawthorn's home county, school board members had voted 5-2 on Aug. 2 to make masks optional, but on Aug. 9 voted 6-1 to make them mandatory.
Students in Haywood County will return to school on Monday, Aug. 16.
Francis did, however, leave the door open for a mask mandate in the future, stating that "the Board of Education reserves the right, if necessary."
Leave a comment
6

comments
Why would you suppose you know more than the doctors, scientists, researchers, etc., who have studied for years and years? Are you that arrogant? That dumb? That scared of all the people who listen to the "experts" on Fox News?

Counties all around us and around the country have changed their minds and imposed masks mandates after seeing the results without them. Do we have to wait for people to get sick and start dying to do the right thing? Totally irresponsible!

Thursday, 08/19/2021

It is really ignorant not to impose a mask mandate for students and staff. Counties all around us have changed their minds after seeing the results. Do we have to wait for people to get sick and start dying to do the right thing? Dumb and irresponsible!

Thursday, 08/19/2021

Masking is a waste of effort and money. It has been known for decades that masking does nothing to prevent the transmission disease. Those requiring masks are not "following the science." They are following lies.

Tuesday, 08/17/2021

Could give us a option like remote learning my kids won't be coming or our usual donations. This is going to affect the under privileged kids badly no Christmas help from there school or teachers cause they have to home school. No guidance counselor to help with school supplies ext thru the year. Why is it such a big deal to offer remote learning to unvaccinated immune compromised children?

Sunday, 08/15/2021

Thank you, Natasha, for doing the right thing !

Saturday, 08/14/2021

Let's see them mandate wearing shirts and shoes in school and watch these idiots go crazy about losing their freedoms.

Friday, 08/13/2021