Archived News
After a brief pause, eviction moratorium returns
Wednesday, August 11, 2021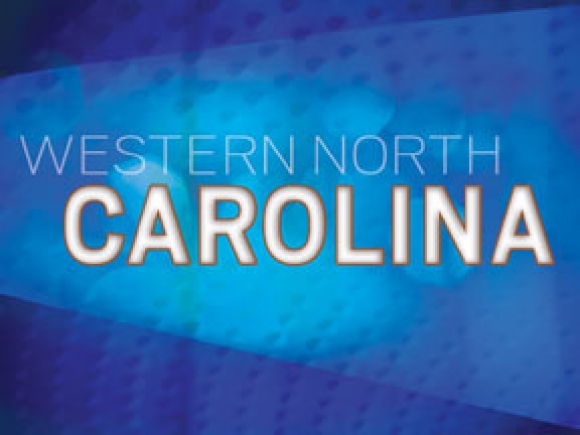 A Trump-era policy designed to protect renters impacted by the Coronavirus Pandemic was allowed to expire on the last day of July by the administration of President Joe Biden, but was then quickly reinstated — with a big caveat.
"This will be very helpful for our tenants and hopefully allow them to get rental assistance in place," said Chase Wells, a staff attorney with Legal Aid NC.
On Sept. 3, 2020, a federal moratorium on evictions was enacted, preventing landlords from removing tenants through summary ejectment proceedings for non-payment of rent.
The moratorium did not prevent landlords from taking action against tenants for other reasons, like overstaying their leases, engaging in criminal activity or violating lease terms with regard to things like pets, guests, smoking or property upkeep.
Tenants could claim protection against non-payment evictions by signing an affidavit from the U.S. Centers for Disease Control and Prevention declaring that they'd used their "best efforts" either to obtain rental assistance from governments or make timely, partial payments; earned less than $99,000 a year; lost substantial income during the pandemic due to unemployment or health care costs; or would become homeless if evicted.
Rent forgiveness was never part of the 10-month moratorium, so tenants also had to attest that this fact was understood, and that back rent would still accrue and be collectable by landlords.
The moratorium didn't prevent landlords from filing summary ejectment proceedings against tenants for non-payment, so courts simply continued the cases, preventing actual evictions.
Buncombe County still averaged more than 70 eviction filings a month during the moratorium, down from about 84 pre-moratorium. In most other Western North Carolina counties, the number of cases filed dropped by about half.
From July 2020 through June 2021, out of the 1,900 eviction cases filed in nine western counties — basically, Buncombe west — less than 10 have reached a disposition, per data from the North Carolina Administrative Office of the Courts.
That means there's a substantial backlog, even as eviction cases continue to be filed. Although the moratorium did lapse — basically, for one single Monday — few, if any cases were heard in courts across the region.
But that doesn't mean that people haven't ended up out on the streets during the moratorium, says Mandy Haithcox, executive director of faith-based recovery shelter program Pathways in Haywood County.
"I don't think people always understand the eviction process, so either they know it's coming or they get the initial paper and they bail," Haithcox said. "The last week of July, when everyone assumed it was ending, we had probably 10 or 12 calls a day, and that was just from people here in Haywood County."
On Aug. 3, amidst a startling upsurge in COVID-19 cases after months of decline, the CDC issued an updated moratorium, valid through Oct. 3.
The most recent moratorium is identical to its predecessor, except for one significant stipulation — it will only apply in counties where the transmission of COVID-19 is defined by the CDC as substantial or high.
As of press time, 98 North Carolina counties were covered by the moratorium. Only two counties, Camden and Hyde, had COVID-19 transmission rates defined as low or moderate, so the moratorium doesn't apply there. At least, for now.
After Oct. 3, the moratorium would need to be renewed again for protections to continue, but for tenants behind on their rent, there is a way to get current before the inevitable wave of evictions finally comes.
It's called HOPE (Housing Opportunities and Prevention of Evictions Program) and serves 88 mostly-rural North Carolina counties where low-income renters need help. All WNC counties are eligible, except for Buncombe.
The HOPE program is open to any renter who has been late on rent at least once since April 1, 2020 and has lost income due to the Coronavirus Pandemic. Qualifying applicants must also earn no more than 80 percent of the county's median income, which can be found using a calculator on the U .S. Department of Housing and Urban Affairs website.
For a single person in Haywood County, that income limit is $35,500.
Eventually, the moratorium will end, bringing with it its own set of problems above and beyond the immediacy of becoming temporarily unsheltered.
"When it does happen and people do have evictions, those people aren't going to be able to rent again because there's limited availability here anyway, and then they're going to have an eviction on their record," Haithcox said. "So we're going to have a longer-term problem than we had before."
Adding to the problem is a new class of homelessness — workers who've done everything right but watched landlords sell their buildings for huge profits in the region's red-hot real estate market.
"There's nowhere to move to, especially if you've got pets and three kids," she said. "We've had a lot of people who've never been homeless before who were like, 'What do I do now?' I've talked to several folks who have employees living in their car for a year and nobody knows about them, because they're trying to keep it together to keep their job."